Many big banks have left construction lending, but AAFMAA Mortgage Services now offers construction-to-permanent loan for military families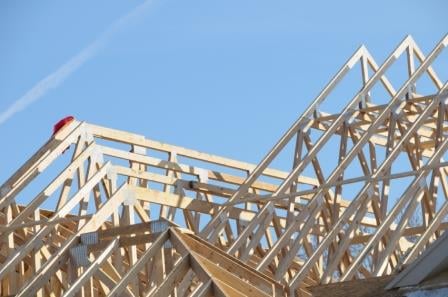 AAFMAA Mortgage Services, which provides mortgages to military customers, is now offering construction-to-permanent loans to military families. Construction-to-permanent loans allow customers to finance construction or renovation and home purchase on the same mortgage loan.
"AAFMAA Mortgage Services offers the first construction-to-permanent loan from America's military mortgage company, filling a large void left by many of the nations' top banks," AAFMAA COO Andy May said in a news release.
May said a lot of American Banks "are scrambling to meet Basel III capital requirements" – international banking guidelines set up to reduce economic damage banks could cause by taking excess risk – which will begin on Jan. 1, 2018. This has caused many banks to leave construction lending.
"Many military families will benefit from the AMS construction loan because it will provide great rates. AMS competes on rates and service and takes pride in continuing the tradition of zero BBB complaints ever to date," AAFMAA said.
Related stories:
Only a fraction of veterans take advantage of VA loans
Wounded veteran handed mortgage-free home