February's CPI figures show a reversal of the recent declining trend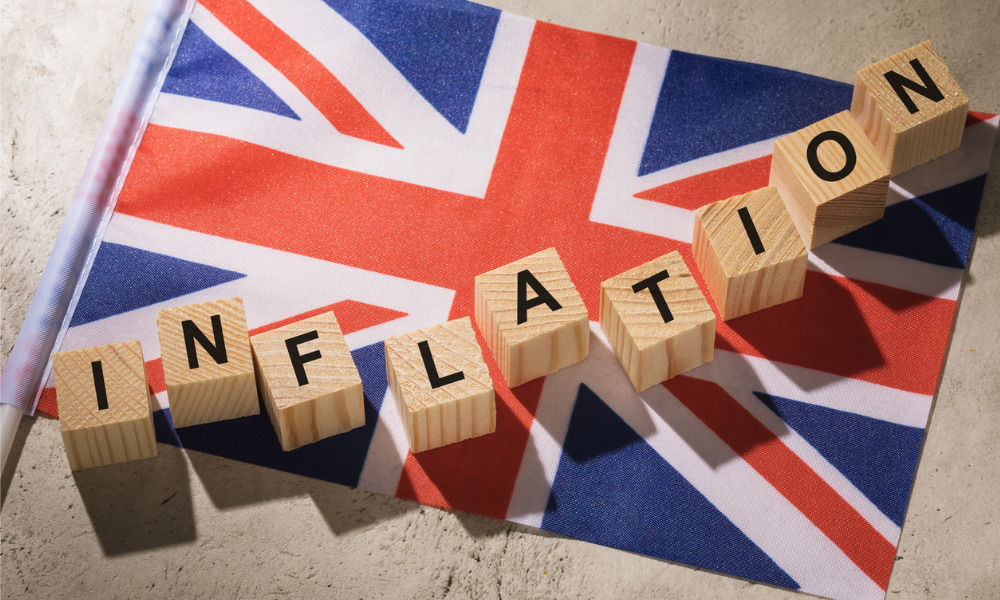 Annual inflation in the UK rose to 10.4% in February 2023, up from the 10.1% recorded in January.
Latest Consumer Price Index (CPI) figures from the Office for National Statistics (ONS) showed a 1.1% month-on-month rise in inflation after three consecutive months of fall.
ONS said the largest upward contributions to the monthly change in CPI rate came from restaurants and cafés, food, and clothing.
The UK's statistics authority also reported that this was partially offset by downward contributions from recreational and cultural goods and services, particularly recording media, and motor fuels.
Annual inflation rates rise again following the easing in Jan 2023:

▪️ Consumer Prices Index including owner occupiers' housing costs (CPIH) rose by 9.2% in the 12 months to Feb 2023, up from 8.8% in Jan 2022
▪️ CPI rose by 10.4%, up from 10.1%

➡ https://t.co/VVfmybQmsG pic.twitter.com/l1dXAi7yyk

— Office for National Statistics (ONS) (@ONS) March 22, 2023
"Inflation ticked up in February, mainly driven by rising alcohol prices in pubs and restaurants, following discounting in January," Grant Fitzner, chief economist at the Office for National Statistics, stated.
"Food and non-alcoholic drink prices rose to their highest rate in over 45 years with particular increases for some salad and vegetable items, as high energy costs and bad weather across parts of Europe led to shortages and rationing.
"These were partially offset by falls in the cost of motor fuel, where the annual inflation rate has eased for seven consecutive months."
Paul McGerrigan, chief executive at fintech broker Loan.co.uk, commented that today's rise in the rate of inflation sends grave warning signs that the worst may not be over, making it more likely than ever that another interest rate rise will hit borrowers tomorrow when the Bank of England's (BoE) Monetary Policy Committee convenes.
"The Office of Budget Responsibility has stated that the UK will avoid a technical recession this year and economists predict the UK's inflation rate will hit the Bank of England's 2% target by the end of the year," McGerrigan recalled. "However, today's news will cast some doubt on this outcome and increase chances the MPC will increase interest rates tomorrow.
"This will also be of huge concern to households, the average consumer is significantly worse off, and hundreds of thousands of families are finding it extremely tough."
Oliver Rust, head of product at independent inflation data aggregator Truflation, added that February's inflation figures show a "surprising spike" in the year-on-year inflation rate.
"This is a surprising reversal in what had been a declining trend and has defied market expectations for a fall of around 0.3% in the headline CPI rate," Rust pointed out. "In response, the pound is rallying against the dollar as investors anticipate a strong interest rate hike from the Bank of England.
"This will make the job of the Bank's Monetary Policy Committee perhaps easier when it makes its next interest rate decision tomorrow. Clearly, as (Chancellor Jeremy) Hunt has said, inflation at this level is extremely damaging to the economy and while a global banking crisis is also a threat, tackling domestic inflation will likely come first. We now expect the BoE to hike interest rates by at least 50 basis points, taking the base rate to 4.5%."
Samuel Mather-Holgate of Swindon-based advisory firm Mather & Murray Financial, agreed, saying that "any suggestions the Bank of England was going to take its foot off the gas after the banking shock is now for the birds."
"Even though these figures aren't unexpected, as food prices continue to jump due to the lag in energy costs filtering into commodities, the Bank of England still might impose a 0.5% rate hike on us."