The lender also announces further plans to bring in more in the new year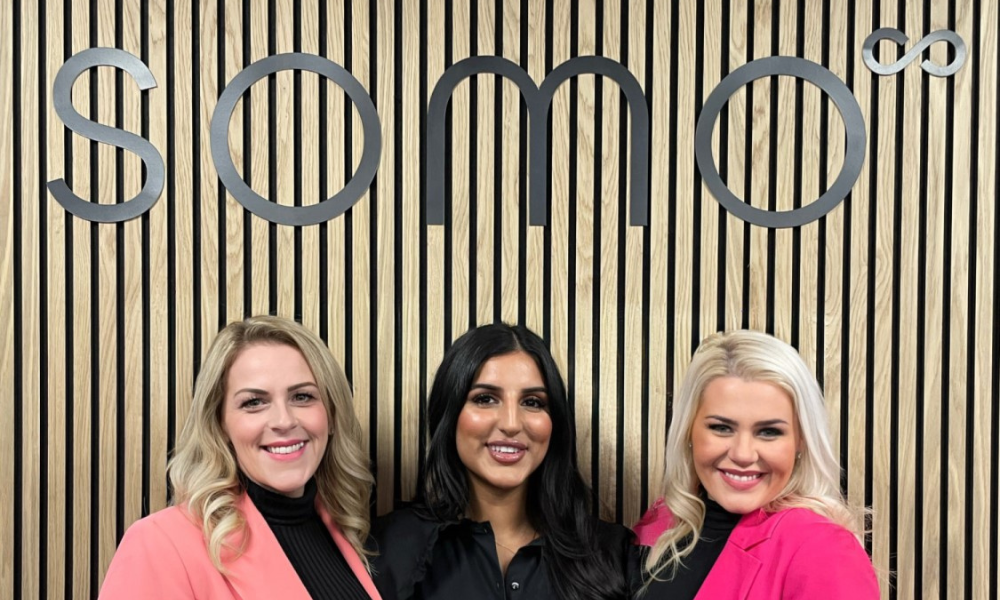 Gearing up for further growth in 2023, specialist lender SoMo has appointed two senior business development managers (BDMs) and a sales support administrator.
The new senior BDMs, Nicola Hardy (pictured left) and Sarah Kirk (pictured right), ran a specialist finance brokerage together for five years before joining Somo and bring with them decades of experience in the finance sector. These appointments take the sales team at Somo to 13, with the lender announcing further plans to hire more in the new year.
Hardy and Kirk are expected to use their relationship building skills to inform brokers on the benefits of working with SoMo and using its flagship Valuation Only and second charge products. Hardy's role is to manage relationships with the lender's new and existing national networks and mortgage clubs of brokers. Kirk has been tasked with onboarding new brokers in the North of the UK, including Scotland, and ensuring existing clients get good quality service.
Meanwhile, Taybah Riaz (centre in picture) also joins the 36-strong team at SoMo as a sales support administrator, reporting to and assisting sales director Jade Keval. Having worked in administration and support for over four years, Riaz is expected to provide valuable assistance to Keval and the wider sales team.
"The unique relationship between SoMo's sales and underwriting teams means they work closely together to mitigate risks while getting deals through quickly and efficiently," Lindsey O'Neill, senior talent acquisition partner, commented. "None of this is done through portals but with the human touch that personable and passionate people like Nicola and Sarah can provide. They are fantastic assets to the team.
"We are also delighted to welcome Taybah who, with her confident and focused approach, is already making a difference in our busy sales team.
Somo said that despite the volatile economic climate, it has enjoyed 20% growth over the last year and has increased its team by 58% to support business growth and ensure high levels of service are maintained.