He says the bank's 'jitters could derail buoyant UK property market'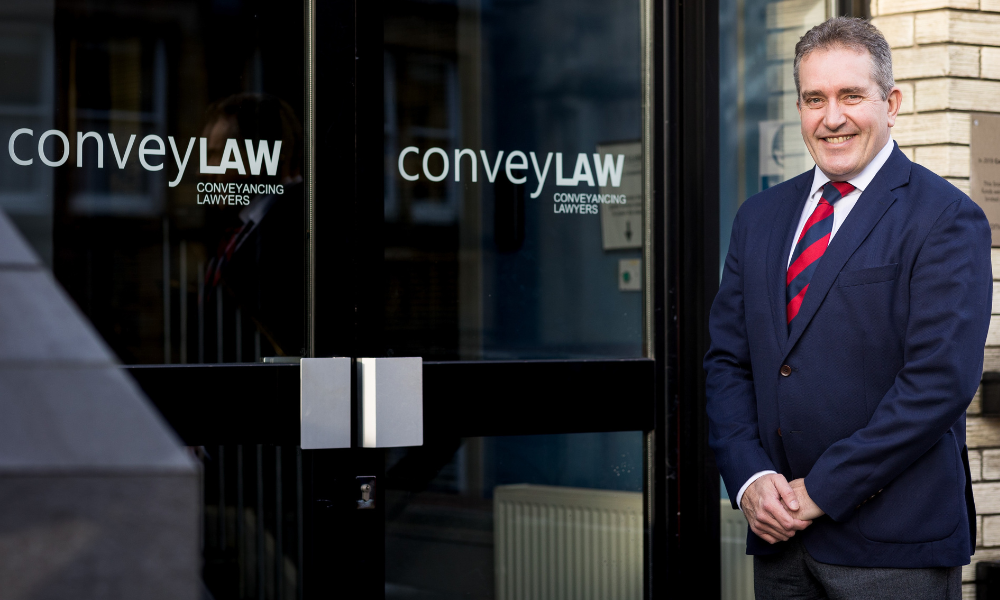 Property expert Lloyd Davies (pictured) has slammed the Bank of England's continued raising of interest rates, saying that "trigger-happy doom-mongering" could damage the housing market and the UK economy.
Davies, chairman of the independent non-profit Conveyancing Foundation, said the bank's fifth rate increase in a row was only pushing inflation further up and "its gloomy predictions could become a self-fulfilling prophecy."
"The property market is currently buoyant and showing no signs of slowing down, but these trigger-happy rate rises are enough to send shockwaves through the market and really damage consumer confidence," he said.
Read more: Housing market confidence – BSA reveals the latest.
"People move house for many reasons and financial indicators rarely significantly deter a determined buyer or seller in the short term, but if we continue to talk the market down and the Bank of England continues to raise interest rates for no good reason, then motivation could be affected across the board."
Davies predicted that while the transactional property market would not be affected in the short term and house prices would continue to rise, further action by the Bank of England could damage the market.
"Those committed to moving house or purchasing a new property will most likely do so as they have the finance in place to proceed and house prices are continuing to rise," he pointed out.
"The bank will be guilty of curtailing the property market if the focus continues to be on bad and false news which is not based on economic reality and sound economic principals which have been proven over time."
Read more: Bank of England rate increase – experts react.
According to Lloyd, who is also the managing director of legal conveyancing practice Convey Law, raising rates again will only create a vicious circle of increased household expenditure and increased inflation.
"There has been a lot of speculation about raising fuel prices and how this will lead to inflation and the need for an increase in interest rates to prevent this, which is nonsense. Increasing household expenditure by increasing interest rates increases inflation – period," he stressed.
"Only savers and banks and building societies benefit from increasing interest rates as they receive more interest on their savings and lend money at higher rates of interest."
Lloyd, who has been in the conveyancing industry for over 30 years, said the Bank of England needed to slow down its series of interest rises as inflation was to be expected following COVID-19.
"There is a lot of excess money in the UK monetary system at the moment following the pandemic, with people not being able to spend as they did previously during lockdown and COVID restrictions, leaving many with savings more than the normal amount, and with the government pumping money into the system through the Bank of England to prop up the economy over the last two years," he explained.
"There was, therefore, always going to be a high inflation figure as we came out of COVID as life returns to normal and people spend their savings, and this has been exacerbated by the war in the Ukraine and the resulting rise in energy prices. I anticipate that this inflationary situation will last for the rest of this year and then begin to normalise, without the need for undue concern."