Study also finds majority of Brits are cutting back on spending amid rising costs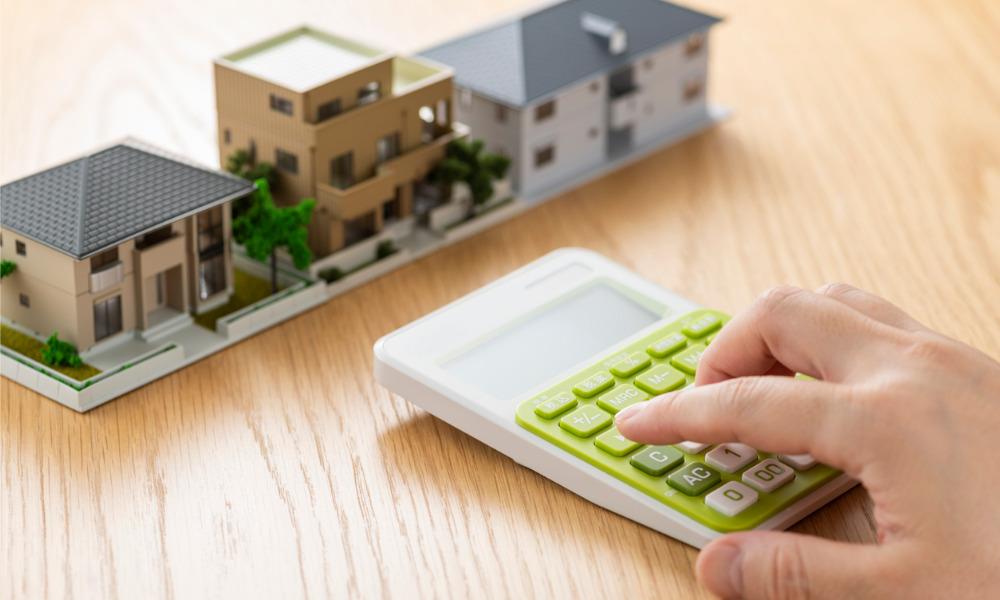 With inflation at a 40-year high and house prices still rising, consumers' confidence in the housing market has declined, data analysis from the Building Societies Association (BSA) has revealed.
Figures from the BSA Property Tracker research showed that the number of people who think that now is a good time to buy a home has slumped to its lowest level at 16% since the BSA started tracking in 2008.
The study found that almost two-fifths (39%) disagree that now is a good time to buy a property, an increase from 33% in March.
The main reasons cited by those disagreeing was the high level of house prices (73%), as well as the impact of rising interest rates (70%), and high inflation (70%).
Read more: House purchase activity takes major hit.
For nearly two-thirds of the respondents (62%), high house prices mean that raising a deposit required to buy a property remains the biggest barrier to homeownership.
Affording the monthly mortgage repayment is also becoming a huge concern for many, and is now the second most common reason (53%) that prevents non-homeowners from buying a property for themselves.
BSA said this may continue to be a growing barrier if a further rate increase is announced by the Bank of England (BoE) later today.
"It's clear that spiralling inflation is impacting almost every household, and the possibility of another bank rate increase is only likely to add more worry on to the nation's shoulders," Paul Broadhead, head of mortgage and housing policy at the BSA, remarked.
The BSA research, the publication of which coincides with the BoE's Monetary Policy Committee decision on whether to increase the bank rate, also showed nearly a quarter (24%) of non-homeowners admit they are not confident about paying their housing costs.
This percentage is double that recorded in the first quarter of 2021, and eight percentage points higher than just three months ago.
"Of greater concern is the growing number of people who are worried about paying their rent, which has doubled in the last 15 months. While the support packages provided by the Government to date are obviously welcome interventions, it's clear that, for many, more support is needed if families are to survive the current crisis without increasing levels of personal debt," Broadhead pointed out.
According to the BSA, 6% of those who already own a home are worried about paying their mortgage.
"While it's encouraging that less than one in 10 homeowners are concerned about keeping up with their mortgage payments, this is likely to be because it will take time for bank rate rises to be felt by most borrowers, as around 80% are on fixed rates," Broadhead said.
"Borrowers must, however, start planning for when their mortgage deal ends, as while the impact is likely to be quite modest, any increase in expenditure in the current environment will be unwelcome."
Read more: BSA head on the state of the UK housing market.
BSA said that, in general, over half of Britons are reducing their energy use (54%), and almost a third (31%) plan to cut back on essentials such as food and clothing.
"It would have been naïve not to expect that people would be cutting back on their spending during the current cost-of-living crisis, but to see the extent to which people are struggling and being forced to cut back on essentials, such as heating and food, is concerning," Broadhead commented.
Around half of those questioned are cutting back on non-essentials like eating out and going to the cinema (51%), while four in 10 people (41%) are shopping around to find better prices.
One in five (20%) are putting off bigger purchases like cars, household items and holidays, with a similar number (21%) planning to use their savings to deal with rising costs.
Relatively few people are looking to borrow more through consumer credit (6%) or from friends & family (4%).
Surprisingly, only 12% of people don't expect to have to make any changes, which only rises to just over a fifth (21%) in households with incomes of £100,000 or more.
Higher energy costs is the biggest worry for the vast majority (73%), while almost two in three (66%) are worried about food costs. One in five (21%) said they are concerned about rising interest rates and nearly a third (32%) are worried about being able to save for the future.