Opinion divided over move to curb ballooning inflation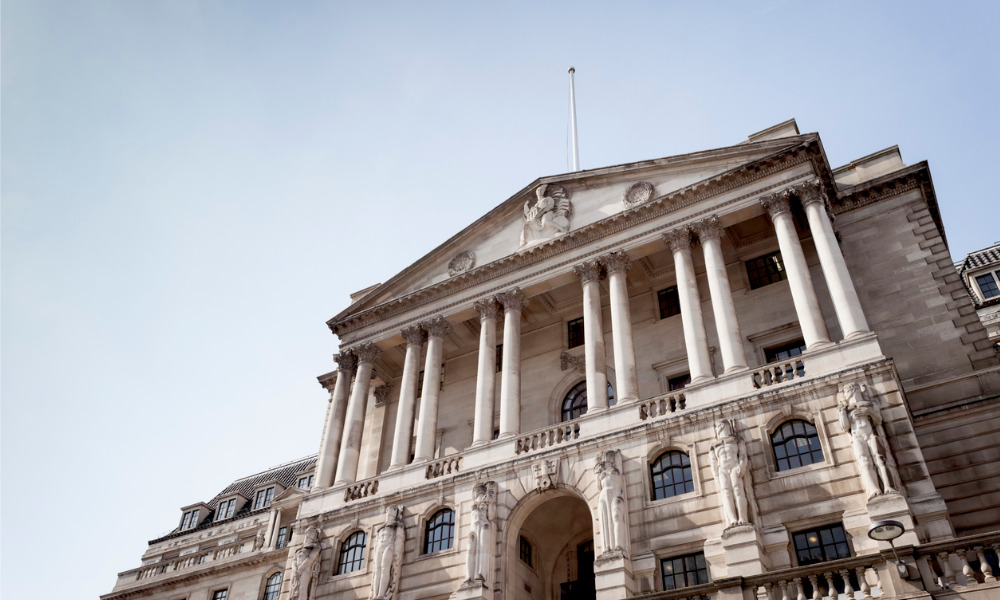 The Bank of England's decision to raise interest rates to 1.25% has divided opinion among mortgage experts, some of whom fear it will make lending more difficult, in particular for first-time buyers.
The 0.25 percentage point increase was the fifth rise in a row, nudging rates to the highest level in 13 years.
The BoE's decision was in response to the deepening cost-of-living crisis, which is being propelled by skyrocketing fuel and energy prices.
However, the bank signalled that even more aggressive action might be needed after it reviewed its forecast and admitted inflation would jump to 11% in the autumn.
But opinions are divided on the bank's efforts to curb inflation, with experts either accusing the bank of not raising rates enough or claiming that rate hikes will only damage the economy as inflation is being caused not by an overheating economy but by external factors, namely supply shortages and the economic sanctions on Russia, which have pushed up the price of gas and oil.
Read more: Bank of England issues latest rate announcement
Mortgage experts are also split - while some have adopted a more pragmatic approach, focusing on offering specific solutions to borrowers, others have given a bleaker assessment on the impact of higher rates on customers.
Colin Bell, co-founder and COO of lender Perenna, was highly critical of the rate increase, saying it would hurt homebuyers and homeowners the most.
He said: "Regrettably, recent incremental base rate hikes have so far had little impact in curbing rocketing inflation. Pressure for a larger base rate hike has also been mounting for weeks, but this would be nothing but damaging to first-time buyers, borrowers on tracker mortgages, and homeowners looking to remortgage.
"Interest rates are highly unpredictable and often stress-inducing. Consumers worried about today's decision should certainly explore flexible long-term fixes as a way of dodging the rollercoaster of remortgaging or repaying debts in these highly uncertain conditions."
Paul Broadhead, head of mortgage and housing policy at the Building Societies Association, said the fifth bank rate rise since December was "unwelcome" news for many homeowners.
"With around eight in 10 mortgage holders on fixed rates it will take time for these rises to be felt by most borrowers, as they will continue to pay the same each month until their current deal ends," he said.
"The financial impact of re-mortgaging could be less than people expect, although I appreciate that any increase in monthly expenditure given the rising costs of living will be unwelcome.
"It's likely to cost those at the end of a two-year fixed rate who re-mortgage to a new similar deal up to £80 more a month. For those on five-year fixed rates, their re-mortgage is likely to increase their payments by nearer £35 a month."
Read more: "Paradigm shift needed to help first-time buyers"
Vadim Toader, CEO and co-founder of Proportunity, said the decision by the BoE would come as disappointing news for many first-time buyers.
He said: "Those who have been trying to get on the property ladder now face yet another financial setback, as mortgages will be pushed even further out of their borrowing reach.
"As a result of these rising rates, and with the deadline for Help to Buy looming, first-time buyers may need to explore other lending options that can help them to increase their deposit and access better rates by lowering their loan to value."
Richard Pike, Phoebus Software sales and marketing director, however, said the increase was what "most people were expecting and, hopefully, preparing for".
He also pointed out that soaring inflation "is a global problem" as the US had increased interest rates by the biggest percentage in 30 years only a day earlier.
He added: "We are not alone in having to deal with spiralling inflation. COVID and the war in Ukraine have both taken a huge toll and the knock-on effect will be long lasting."
Amid the cost-of-living crisis being faced by many households, he said it was "encouraging" to see that the FCA had reminded lenders of their responsibility to provide help to customers struggling with payments.
"However, this does of course mean that lenders will need the resources to identify vulnerable borrowers at an early stage to be able to offer the help that is required," he added.
Vikki Jefferies, proposition director at PRIMIS, said the rate hike had come as no surprise with inflation at its highest level in 40 years, but urged brokers to do more to help their clients in an increasingly tight market.
She said: "Brokers will need to be more proactive to secure the best outcomes for their clients. In an increasingly complex mortgage market – one where lenders are reducing the number of products they offer – their support is vital in helping borrowers who need to consolidate debt or remortgage."
Frances Haque, Santander UK chief economist, said that although the outlook on the economy was bleak, the government's support package "may keep the UK economy from falling into a technical recession".