Limited product choices are impacting average mortgage rates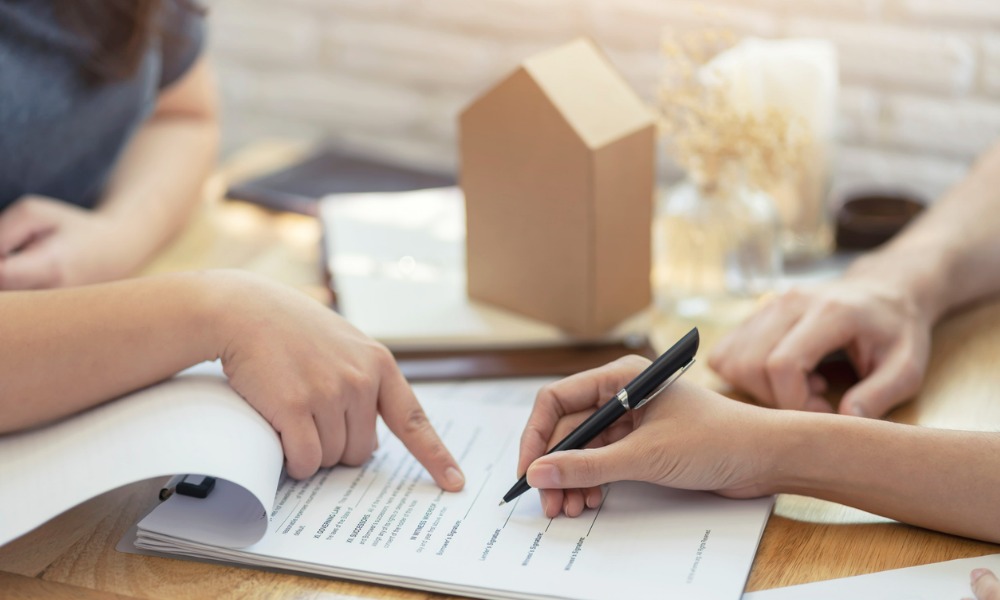 The number of residential mortgages has fallen by almost 7% from 5,385 deals to 5,012, while the number of buy-to-let mortgages has decreased by 14% from 2,748 deals to 2,343 since the start of last week, data analysis from Moneyfactscompare.co.uk has revealed.
The comparison website said borrowers comparing mortgage options might notice lenders have pulled deals from sale as product choices across both the residential and buy-to-let sector have fallen significantly, impacting average mortgage rates.
Moneyfacts said the average rate on a two- and five-year fixed residential mortgage has risen to 5.38% and 5.05% respectively since the start of May 2023. Meanwhile, the average rate on a two- and five-year fixed buy-to-let mortgage has increased to 5.61% and 5.52% respectively over the same period.
"Borrowers searching for a new deal may well be concerned about the latest developments in the mortgage market," Rachel Springall, finance expert at Moneyfactscompare.co.uk, commented. "Over the past few days, we have seen a few lenders withdraw selected fixed products, with some pulling out of the market, at least temporarily.
"Product choice has started to fall, and, as may be expected, average fixed mortgage rates are on the rise. This volatility is down to the concerns surrounding future interest rate hikes, and lenders are reassessing their propositions.
"Consumers looking to refinance will find rates around 5% on average for a fixed deal, compared to around 3% a year ago. It is vital borrowers seek advice to assess the situation and to find a mortgage that suits their circumstances."
Within the residential mortgage sector, the Bank of Ireland UK, Bath Building Society, Furness Building Society, Newcastle Building Society, Halifax, Hinckley & Rugby Building Society, Kensington, LendInvest, Marsden Building Society, MPowered Mortgages, Principality Building Society, Scottish Building Society and Vernon Building Society pulled selected fixed mortgage products over the past few days. Aldermore, Foundation Home Loans, and Tipton & Coseley Building Society have pulled their entire fixed rate range.
The buy-to-let market has also seen a number of lenders pull fixed deals. Precise Mortgages, Kensington, Kent Reliance and Marsden Building Society have pulled selected fixed mortgage products over the past few days. Aldermore, Bank of Ireland UK, CHL Mortgages, Fleet Mortgages, Foundation Home Loans, and The Mortgage Lender have pulled their entire fixed rate range.
"Landlords will be disappointed to see a drop in product choice and that average fixed rates are on the rise," Springall said. "The volatility surrounding interest rates towards the tail end of 2022 started to improve, but, as it stands, average rates are expected to keep climbing because of the ongoing concerns over future interest rate hikes.
"Buy-to-let product choice dropped below 1,000 deals in October last year, in the aftermath of the fiscal announcement, so it will be a concerning echo of that period if choice plummets to such a low again.
"Interest rates are only part of the decision-making process when entering a buy-to-let investment, so it is always wise to seek advice to ensure it is the right time to commit to a deal."
Brokers react to lenders pulling deals
Jamie Lennox, director at Dimora Mortgages, said that the mortgage outlook went from benign to bleak very quickly last week.
"With the chancellor openly stating he is comfortable with the idea of higher rates despite the risk of recession, this will be hugely worrying and uncomfortable for the everyday people of this country who already have their backs up against the wall," he stated.
For Adam Smith, founder of Alfa Mortgages, last week was undeniably a whirlwind on the mortgage front.
"With sudden and unexpected notices from lenders regarding their product ranges to the influx of anxious queries pouring in from buyers, our team was navigating through a range of emotions, and this looks set to continue this week," Smith added. "Nevertheless, this kind of volatility is to be expected given the current state of the economy."
"Despite falling inflation, which we have all been desperate to see, the recent spike in mortgage rates is cause for concern," Riz Malik, director at R3 Mortgages, said. "Those renewing mortgages in the remainder of 2023 should brace for a potentially bumpy ride in a challenging economic climate."
Want to be regularly updated with mortgage news and features? Get exclusive interviews, breaking news, and industry events in your inbox – subscribe to our FREE daily newsletter. You can also follow us on Facebook, Twitter, and LinkedIn.