BoE's decision comes under scrutiny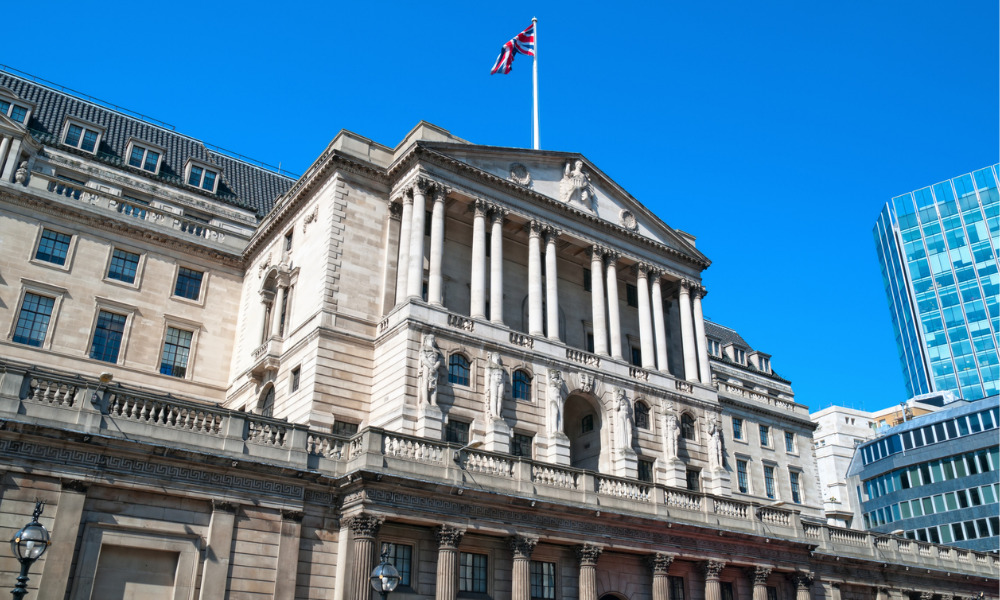 Mortgage experts have been quick to respond to the Bank of England's (BoE's) latest rate hike.
The 0.5 percentage point-increase – the ninth in a row - means rates are now at 3.5%, taking them to their highest level for 14 years.
The Monetary Policy Committee's (MPC's) decision to increase the base rate comes shortly after the latest inflation figures were released, showing a slight drop from 11.1% to 10.7%.
Although the BoE's move was widely expected, many mortgage experts have expressed concern about the long-term impact of mounting costs on borrowers.
Simon McCulloch, chief commercial and growth officer at Smoove, railed against the decision, questioning whether the market could endure further blows and warning that the BoE was "walking on a very fine tightrope".
He said: "It is difficult to predict how home buyers and home movers will adapt to these challenges. The Bank of England is walking on a very fine tightrope while trying to curb inflation.
"The rate increase will put even more constraints on the financial situations of both buyers and sellers in the property market, especially those on tracker mortgages or coming to the end of their fixed-rate term soon. With fixed-rate mortgage deals significantly less attractive than they were just a few months ago, many first-time buyers will be priced out of homes they thought they could afford, or homeowners could be paying hundreds of pounds more each month."
Read more: Bank of England announces latest base rate change
Simon Webb, managing director of capital markets and finance at LiveMore, noted that roughly half of owner-occupier mortgages - equating to about four million home loans – would face rate increases over the next year.
The impact on mortgage rates has yet to be fully determined, but money comparison website Moneyfacts calculated what the BoE's decision could mean for consumers.
It set the Standard Variable Rate (SVR) at 6.40% for a £200,000 mortgage over a 25-year term on a repayment basis; a 6.01% rate of interest for a two-year fixed; 5.80% for a five-year fixed mortgage; and 5.69% for a 10-year mortgage.
Andrew Gething, managing director of MorganAsh, said the increase would drive up the cost of borrowing for "stretched consumers" and put additional pressure on those with tracker and SVR mortgages.
He appealed for banks to look out for those customers who were sure to face additional financial hardships in the coming months. He said: "Implementing a consistent method to assess vulnerability must become a priority for financial services firms, especially as more consumers potentially fall into this category. Not only is it essential in protecting customers and delivering good outcomes but meeting the requirements of Consumer Duty."
David Hollingworth, associate director, communications, at L&C Mortgages, calculated that an SVR borrower's monthly payment would climb by £47 a month (based on £150,000 25-year repayment mortgage) - a cost that could add more than £560 to the person's annual mortgage payments.
Richard Pike, chief sales and marketing officer at Phoebus Software, said the BoE's strategy was "widely believed to be the best way to curb inflation" but questioned the speed at which rates were being increased, adding that it could cause further problems for the economy.
"Those on interest only or with deals coming to an end will be looking into 2023 and wondering how much their new mortgages are going to be costing them. Advisers and lenders will be looking closely at their books to not only assess where the opportunities lie, but where the vulnerabilities may be," he said.
Stuart Wilson, chairman of Air Club, said the latest rate hike would not be popular with many borrowers, "especially those who are coming to the end of their fixed rates", adding that they would face "huge payment hikes".
Although the BoE's governor, Andrew Bailey, said he expected inflation to fall sharply from the middle of next year, Wilson reckoned the country was unlikely to see inflation returning to the BoE's target of 2% "until the end of 2023".
Kevin Brown, savings specialist at Scottish Friendly, gave a sobering assessment for 2023, ominously saying there was "more to come".
He said: "Millions of working adults have never experienced rates higher than 1% and getting to grips with the impact this has on their borrowing costs will be tough.
"Over the coming months, UK households will become more dependent on credit and those that are worst off are likely to suffer the most. The negatives of today's decision will outweigh the positives."
Read more: "It may be a bear market, but it's not a panic"
No need to panic
By contrast, Nick Chadbourne, CEO of LMS, said there was "still no need for mass panic", reckoning that the rise had already been priced into the money markets and should not impact new mortgage products.
Vikki Jefferies, proposition director at PRIMIS, echoed the view, saying borrowers "can take comfort" in the fact that markets had largely anticipated, and already priced-in rate rises.
Matt Bartle, director of products at Leeds Building Society, said the announcement from the BoE was "further bad news for some homeowners" but expected demand for housing to remain strong.
"Despite the current worsening economic outlook, the UK housing market has previously proven itself to be resilient and adaptable to rapidly evolving market conditions. It has survived economic shocks before and we are confident that it will do so again."