Property prices falling consistent with seasonal trends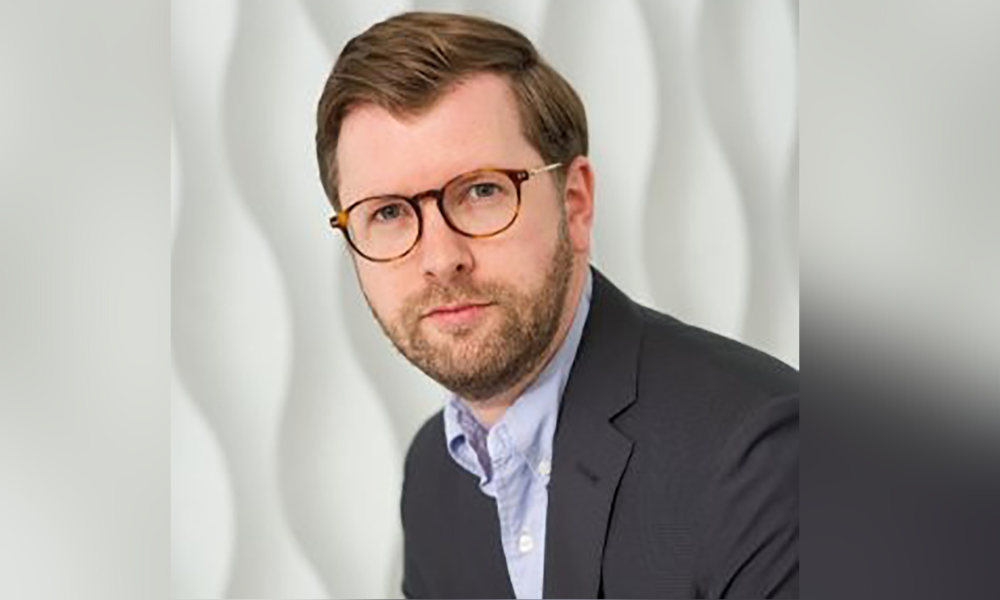 Property prices have started to stagnate, revealing small declines in some areas – however, this is consistent with seasonal trends over recent years.
That said, a combination of rising interest rates, downbeat economic forecasts, and the cost-of-living squeeze are all cooling influences on the market so homebuyers and sellers, as well as industry stakeholders will be keeping a close eye on prices as we come out of the summer and move into autumn.
"We expect the recent drop in prices to be short-lived due to the presence of fundamental market characteristics that continue to drive up prices, namely a shortage of supply and continued high demand for property," said Simon McCulloch (pictured), chief commercial and growth officer at Smoove.
McCulloch noted, however, that the severity of any wider slowdown in the economy will determine what is seen in the housing market.
Typically, McCulloch explained that prices tend to bounce back from a small drop in the summer as the holiday season comes to a close.
While buyer enquires are down, McCulloch noted that he has seen good levels of activity in the market.
He believes the level of enquiries has likely declined due to many soon-to-be buyers being preoccupied with their summer holidays, leading them to temporarily focus less attention on home moving plans. In addition, McCulloch noted that the middle to late summer period typically sees many sellers reduce prices in the hope of quickly securing a buyer before Christmas.
Read more: "Brokers will have an extremely busy pipeline in the coming months"
"In our experience of the property market at Equity Release Supermarket, despite the slowdown for annual house prices, we still expect growth to be in double digits," said Mark Gregory, chief executive and founder of Equity Release Supermarket.
He explained that the overall pace at which house prices are increasing is certainly slowing, but noted that history dictates that this will not be for a prolonged period of time.
"Industry feedback merely points towards a cooling off period given that the market is inevitably due to slow on the back of the cost-of-living crisis," Gregory added.
Gregory believes the predicted levels of the cost-of-living are bound to constrain the amounts that prospective homebuyers can borrow, in addition to the impact that higher energy prices will have on the wider economy.
However, he noted that the government intervention will soften any dip and potentially level out inflation come October.
Read more: UK government cuts stamp duty tax
"If prices should dip, this could potentially waver people's interest in selling their houses in the immediate future, but it is likely to be negligible, given the rise in overall house values over recent years, therefore we would not expect this to significantly affect house sales," Gregory said.
According to Halifax, the average house price in the UK as a whole increased by more than £30,000 over the last year, with Wales posting the strongest annual house price growth with a figure of 16.1%.
Gregory believes there is no doubt that it is going to be a more challenging period, but given the decades of property history and the latest annual report, he said this must be viewed in context.
He went on to say that for Equity Release Supermarket, the cost-of-living crisis has been apparent with a notable shift in consumer behaviour in relation to the usage of monies for emergency funds.
"In contrast to H1 2021, the first half of this year has seen an incredible 44% surge in customers taking out equity release for emergency fund use," Gregory added.
He explained that this is a record number and suggests that pensioners are struggling with the cost-of-living crisis given the current economic environment - therefore he said they are utilising these monies to help cover the costs of surging bills and unknown costs.
"With the general increase to rates, this also cements the need for consumers to do their research, shop around and compare products, as comparing the market at this time is increasingly important in order to attain the most appropriate choice," he concluded.