Property experts react to move that seeks to get the housing market moving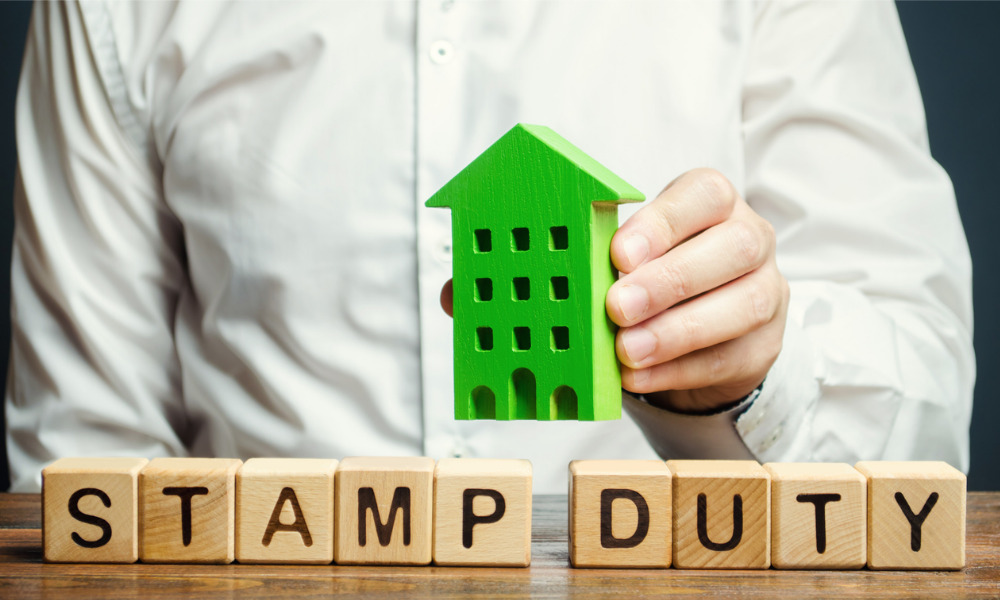 Chancellor Kwasi Kwarteng announced this morning a cut in stamp duty land tax (SDLT), a move which is expected to push up the demand for property once again.
Kwarteng revealed a package of major cuts to SDLT, with the changes expected to increase additional residential investment, boost spending on household goods, and support hundreds of thousands of jobs in the property industry. The tax cut takes effect from Friday midnight and applies in England and Northern Ireland.
The nil rate band will be doubled from £125,000 to £250,000, which could enable 200,000 more people every year to buy a home without paying any stamp duty at all.
The government has also extended its support to first-time buyers, who will no longer pay stamp duty up to £425,000. It has also increased the value of the property on which first-time buyers can claim relief, from £500,000 to £625,000.
The cuts to stamp duty are part of Kwarteng's new growth plan, which hopes to deliver Prime Minister Liz Truss's campaign promise to slash taxes to boost the country's economy and alleviate the cost-of-living crisis.
"Economic growth isn't some academic term with no connection to the real world," Kwarteng said. "It means more jobs, higher pay, and more money to fund public services, like schools and the NHS.
"This will not happen overnight but the tax cuts and reforms I've announced today – the biggest package in generations – send a clear signal that growth is our priority. Cuts to stamp duty will get the housing market moving and support first-time buyers to put down roots."
Rich Horner, head of individual protection at MetLife UK, remarked that among the range of policies announced during Kwarteng's mini-budget, the stamp duty cut would've been most welcomed by first-time buyers and those already in the process of moving.
"However, whether this is just a short-term fix to a longer-term problem isn't clear," Horner said. "Homeowners are stuck between a rock and a hard place right now.
Read more: Stamp duty cut: Liz Truss's short-term fix or much-needed boost to housing market?
"Mortgages are one of the biggest financial commitments people make. And yet, our research revealed a worrying 46% of homeowners have no mortgage protection whatsoever, at a time when so many are highly concerned about their ability to make necessary repayments.
"With affordability at the forefront of people's minds, families will be looking for ways to prevent them from being financially vulnerable."
Steve Seal, chief executive at Bluestone Mortgages, believes that the new government's decision to cut stamp duty should still encourage homeowners to move up the property ladder and consequently free up homes for first-time buyers. He, however, stressed the need to ensure that stimulating demand in this way does not push property prices even further out of reach for many.
"The real issue at hand is solving the underlying cause of the housing crisis, which is demand outpacing supply," Seal said. "To combat this, the government must focus on a more staggered approach to stamp duty rather than a cliff edge deadline to reduce pressures across all elements of the housing market and focus on delivering its housebuilding targets of 300,000 affordable homes a year.
"It is a combination of these measures that will support the younger generation and low-income families locked in rental cycles to take their first steps onto the property ladder."
Jatin Ondhia, chief executive at investment firm Shojin, said the property market is undoubtedly integral to the UK economy, and that its value extends far beyond SDLT tax receipts for the government, given what it means for developers, investors, agents and service providers.
"Once again, as turbulence has struck, the government has reacted quickly to support the market, just as they did with the COVID-19 stamp duty holiday," Ondhia added.
During the height of the pandemic, a stamp duty holiday contributed significantly to a boom in property transactions. A reduction in the tax this time around would be expected to boost activity in a housing market that is starting to show signs of slowing down amid consecutive base rate increases – the last of which saw the Bank of England rate move to 2.25% on Thursday.