Despite the economic headwinds – and rising rates – the broker network is bustling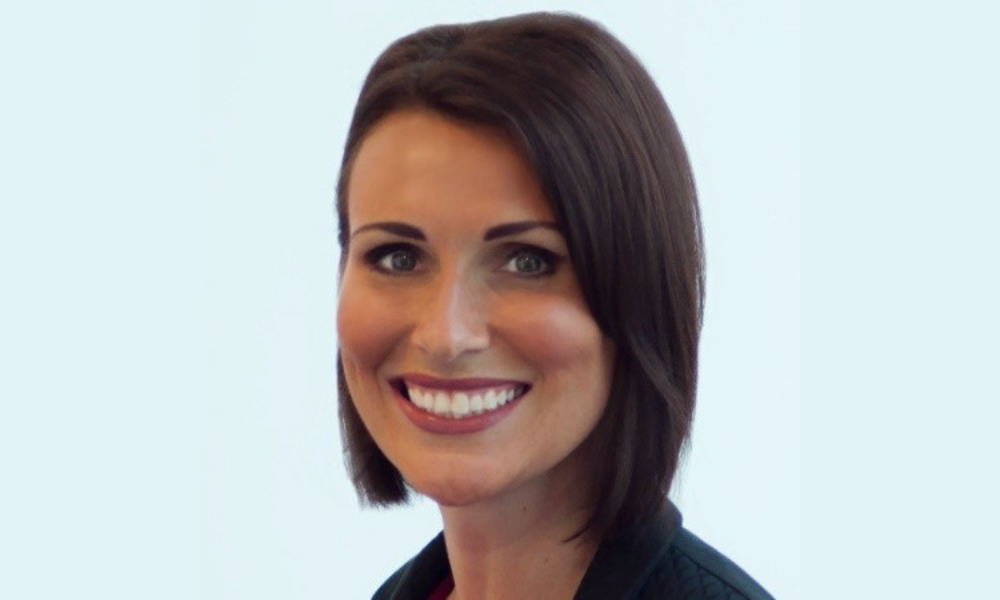 Most of the noise around the mortgage space this week has been about the 0.5% interest rate hike and the mooted stamp duty cut, not to mention talk of recession.
But those who work in the industry know there's not much time to dwell over how it will all impact the housing sector.
For Vikki Jefferies (pictured), proposition director at mortgage broker network PRIMIS, time is of the essence. Much of her job involves managing relationships on a day-to-day basis with more than 100 different lenders, a stressful and nerve-jangling task at the best of times - and these are not the best of times.
"You can't afford to sit on a case for a few days. You've got to have the meeting with the client and act on that straightaway to secure the best prices."
Time is of the essence for brokers, more so when some lenders have recently been pulling products within very short notice.
"We went through a period about six or eight weeks ago where things were being removed literally within three hours, which was really difficult and unworkable for brokers," she revealed.
Read more: Bank of England makes interest rate announcement
Mercifully, those incidents have been less common lately as lenders are now trying to give between 24- and 48-hours' notice before removing a product, but the pace remains just as frantic as ever for other reasons.
"We've got this huge surge in maturities sitting around from now and into the start of next year," she said. That's £100 billion worth of mortgages that are set to mature by the end of 2022 alone, although some lenders have opened maturities at four rather than three months, helping brokers to engage with their clients earlier and secure better rates.
"Brokers will have an extremely busy pipeline in the coming months…it will be vital to provide them with proactive and sustained support," she said. "At the moment, they are very much dealing in the here and now. They're managing the volume and trying to keep their current customers happy, but I do think a lot of them are acting quite cautiously.
"We are seeing a bit of resistance in recruitment, because they just want to see what happens in the market. What they don't want to do is expand their businesses and then have to pull that back the next day," she added.
The caution is understandable. With the Bank of England (BoE) now saying the economy could already be in recession, and with the market predicting that the base rate could hit 4.75% by next July, many firms are putting their long-term plans on the back burner.
Meanwhile, the issue of affordability amid the cost-of-living crisis is beginning to cast a shadow - and not just for borrowers.
"I'm definitely concerned about gas and electric bills and people's affordability. I hear it all the time and not just from people in lower economic demographics," she said, admitting during the video call that she did not have the heating on from where she was talking, despite the cold.
"My big worry is about what happens in the new year. I think there's definitely a sentiment that people were almost having a bit of a last hurrah over the summer."
She said she expected to see a rise in credit card debt but not an uptick in either mortgage arrears or repossessions, simply because "people will pay their mortgages as it's obviously the most important thing to do".
Read more: How will record levels of inflation impact business rates?
Looking ahead, her biggest concern is that there will be a drop in protection sales, such as life insurance and income protection, mostly because there is a perception - albeit an erroneous one - that it's an extra expense people can do without.
"That's probably one of the biggest challenges that our industry faces because we need to make sure customers are protected with these huge debts," she noted.
Yet, despite all this, it's not all gloom and doom - business right now is still booming.
"I've never seen brokers so busy," she said. "They're literally working every hour, every day to try to fulfil existing customer queries as well as keeping any purchase business going as well. That means there's a lot of product transfer, but also a lot of a mortgage business out there. And because of the way rates are at the moment, they're trying to secure the best rate as quickly as possible."
And for those who still remember the 2008 market crash, she had this much to say: "We still have a very wide choice in our marketplace compared to where we were in the last financial crisis. There are longer five-year deals being priced really competitively as well, which allows customers to secure their pricing for a longer period of time, which is helpful and provides a bit more stability."