Expert details how it can prosper during uncertain times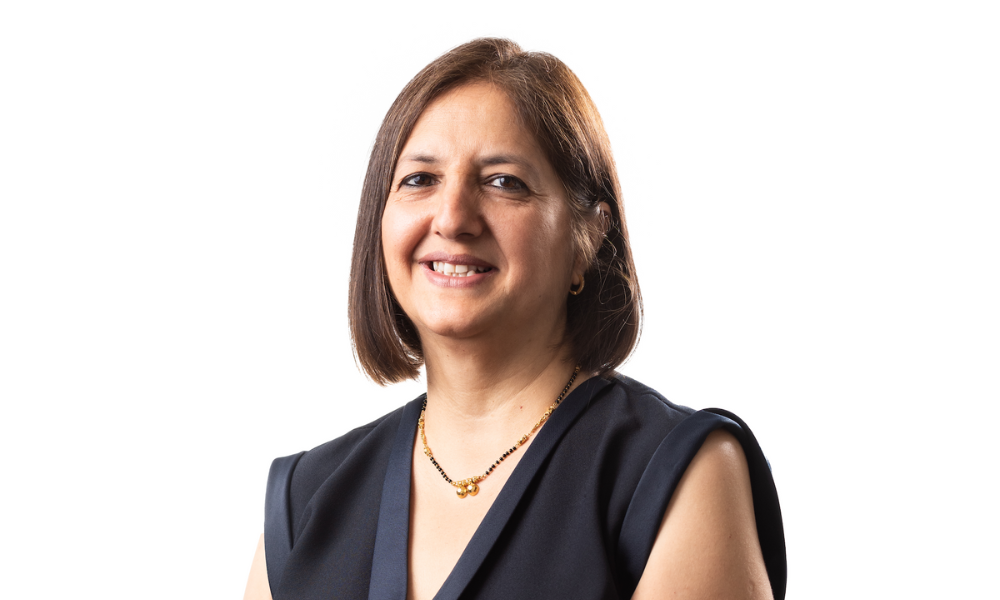 The UK property market, and by extension the lending sector, have experienced a turbulent period with the rate of inflation in double figures for the latter months of 2022 and start of 2023, and the Bank of England responding with a series of interest rate hikes that took the base rate from 0.1% in December 2021 to 4.5% today. Consequently, Alpa Bhakta (pictured), chief executive of Butterfield Mortgages Limited, said we have seen a natural reshaping of the mortgage market.
While lenders have had to increase rates, some have opted to temporarily pause or withdraw products. Bhakta said homeowners, homebuyers and buy-to-let investors have needed to adapt in line with a new-look mortgage landscape.
"High street lenders have pulled close to 800 mortgage deals in recent weeks, creating further uncertainty; therefore, with investors looking to alternative sources of finance, the specialist lending market could be set for an influx in demand," Bhakta said.
Borrowers need flexibility from their lenders
The macroeconomic challenges of high inflation and a rising base rate, Bhakta said, had led to high street banks imposing stricter lending criteria.
"That is diligent, proper action; in the current climate, affordability checks must be rigorous, and all lending must remain responsible," she said.
The issue that arises, however, Bhakta said, is that many high-street lenders will apply more stringent, tick-box approaches to evaluating loan applications. For those with more complicated or unusual financial histories, circumstances or requirements, Bhakta said this methodology is likely to leave them out in the cold. Overseas buyers, high net-worth individuals (HNWIs) and buy-to-let landlords are among those likely to fall into this camp.
"Non-UK residents and HNWIs, of which there are a far greater number in the PCL sector, often face the most difficulties when applying for loans through traditional avenues," Bhakta said.
Whether it is because they have irregular incomes, wealth that spans territories and asset classes, or wish to use assets like luxury cars or fine art as collateral in a loan deal, Bhakta said these borrowers need lenders that can factor in their complete financial situation, rather than focussing on set, specific criteria.
"Fortunately, the specialist lending sector is uniquely placed to facilitate their investment plans," she noted.
Specialist lending is a very broad term, encompassing anything from property development finance and bridging loans to buy-to-let mortgages and bespoke loans for HNWIs.
What typically unifies lenders in this space, though, Bhakta said, is how they work with clients - lenders are more likely to take a personalised approach, assessing everything on a case-by-case basis by examining all the different aspects of an individual's financial situation to then see what products are available.
Serving the underserved borrowers
"For borrowers who may be facing cash flow issues or are worried about keeping up with loan repayments as inflation and interest rates rise, they would benefit from lenders who can supply fixed-rate repayment terms that are spread over a longer time period," Bhakta said.
By providing such financial products, Bhakta said lenders can deliver certainty to borrowers, even if the economic climate remains uncertain.
Another way of supporting borrowers in the current climate, Bhakta said, is to provide the very best customer service that they can.
"Proactive communication is a key factor here; borrowers and their brokers will understandably have many questions when approaching lenders about their products," Bhakta said.
As such, she said that lenders who can effectively and transparently communicate how their offerings may be influenced by the ongoing economic situation, will be able to provide borrowers with the reassurance they need.
"As house prices return to growth and the market continues to demonstrate remarkable resilience, lenders and brokers must be prepared for a potential uptick in demand from homebuyers and investors, many of whom may decide that now is the time to act and will look beyond the high-street for their next mortgage," Bhakta said.
Do you expect the specialist lending sector to see an uptick in demand? Let us know in the comment section below.