Expert believes deal approvals have reached their trough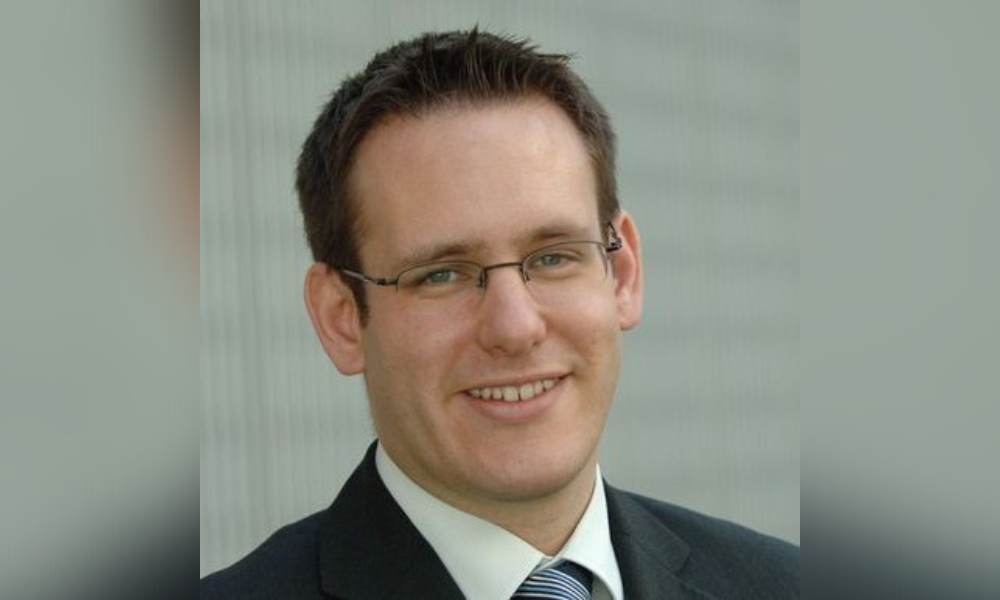 The sharp increase in interest rates last year meant that affordability became increasingly stretched. As such, a correction in prices always looked likely, and the financial market chaos that followed September's mini budget proved the trigger for the correction to begin.
Andrew Goodwin (pictured), chief UK economist at Oxford Economics, has suggested that so far we have seen prices fall by around 3.5%, and mortgage approvals have almost halved, compared with last summer's peak.
Goodwin believes the market had likely now seen mortgage approvals reach their trough, however he was less optimistic on house prices having found their bottom line.
Brink of a housing crash?
Outside of pandemic lockdowns, mortgage approvals were at their lowest level since 2009, Goodwin pointed out.
"I think that a lot of the weakness at the end of last year was in reaction to the mini budget," he said.
Since then, the situation in financial markets had stabilised, and mortgage rates had fallen back from the very high levels they reached in October, which he believed should provide some support to demand.
However, the correction in prices was still in its early stages, and Goodwin calculated, based on mortgage affordability, prices were still around 20% overvalued – adding that when houses became that unaffordable, prices tended to decline.
"Furthermore, I think it unlikely that the Bank of England will cut interest rates this year, so mortgage rates of 4% to 5% are here to stay for the foreseeable future; that is likely to be a big increase for anyone coming to the end of a fixed rate deal," Goodwin said.
How far will prices fall?
While he calculated prices were 20% overvalued, he did not believe they would fall that far.
"The reason for that optimism is, unlike previous house price crashes, we do not think the conditions are in place to force large numbers of homeowners to sell, and without a large number of forced sales, you tend not to see big falls in prices," he said.
Goodwin said there were two principal reasons why he expected forced sales to remain low; firstly, he said the impact of higher rates would feed through slowly.
In the past, he said most UK homeowners had variable rate deals and the impact of higher interest rates fed through quickly.
However, now, Goodwin said, the vast majority had a fixed rate deal, and a large number would not have to refinance this year, so they had time to adjust to the realities of more expensive mortgage payments.
"The second factor is that unemployment is very low, and we expect it to rise only very slightly this year," he added.
As a result of these factors, Goodwin said he believed a fall in house prices would be limited to just over 10%, which would return prices back to levels seen in mid-2021.
Prices finding a 'new normal'
Goodwin said he expected prices to fall for around 18 months, as the impact of higher mortgage rates gradually fed through.
"However, given that we expect the fall in prices over that period to be relatively mild, reversing less than two years' worth of price growth, it is unlikely to significantly reduce the unaffordability problem," he said.
Goodwin believed this left a market where new buyers still found it very difficult to get onto the housing ladder, and existing homeowners found it hard to trade-up, both because of the shortage of first-time buyers to purchase their homes, and the unaffordability of homes on the next rug of the ladder.
"An environment of low transactions, high price levels, and poor affordability is likely to stop prices from rising strongly," he said.
Expectations for 2023
Goodwin said his current forecast showed house prices around 8% lower by the end of this year, meaning that 2023 would see the biggest fall in house prices since the 2008 global financial crisis.
He said, however, it must be remembered that this would come on the back of several years of very strong price growth, so he believed it was not going to make a serious dent in affordability issues.
Do you believe a housing crash will occur over the course of the year? Let us know in the comment section below.