Index reveals rise, but industry voices concern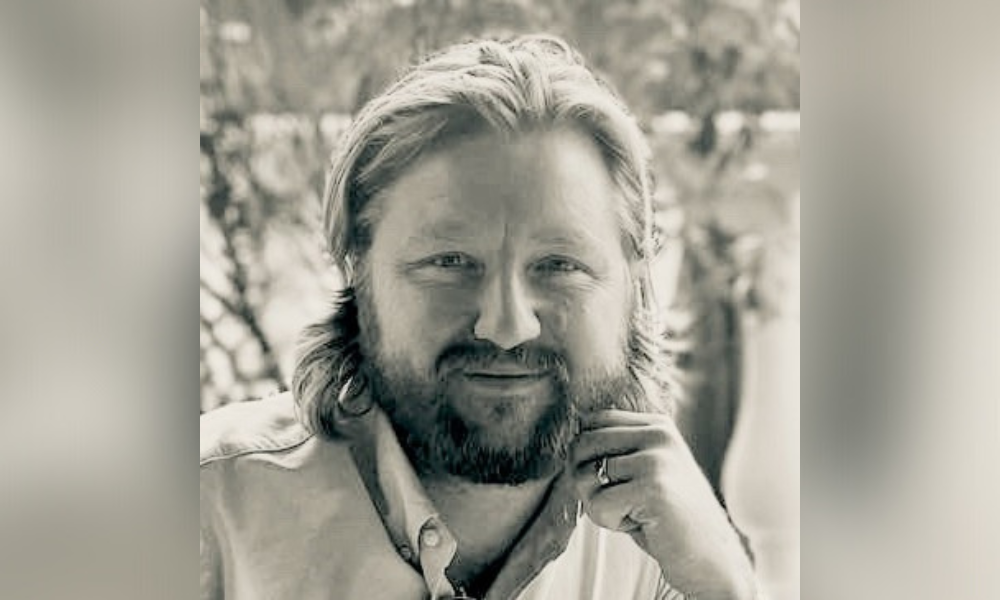 Latest headline figures for the UK house price index have shown that house prices saw another rise, of 0.9% on a non-seasonally adjusted basis, but some industry professionals are subdued about what lies ahead.
The August figure might seem encouraging, but it hasn't lifted the spirits of everyone about the prospect of business in the coming months.
"A house price crash is still a fait accompli," said Joe Garner (pictured), managing director at property strategists NewPlace. "The only unknown is how hard and how fast the crash is."
Garner admitted that until a few weeks ago he was confident the crash would be minimal, but that was before the government's controversial mini budget, which wreaked havoc in the mortgage, property and bond markets.
"We will now be lucky if we manage to get away with a 10% drop in prices," he added. "With inflation back in double digits, confidence among buyers has been shattered."
Read more: UK house prices – according to latest government data
Aaron Forster, director of Create Finance, also believed that following soaring mortgage rates and with inflation back into double digits, house prices would now come under real pressure.
"The market generally slows down in the closing stages of the year anyway as people's attention switches to Christmas, but this year that could happen earlier than usual due to the sheer economic and interest rate uncertainty," Forster said.
He explained that as mortgages become unaffordable, especially for landlords, there would be an increase in properties on the market, which would apply downward pressure on prices.
"We may even see a raft of forced sales next year, adding to that pressure," he suggested. "With the cost-of-living also sky high, mortgage increases will be the final nail in the coffin for many people."
Even with tax cuts and the new stamp duty regime, Forster reasoned that these savings would be minimal compared to the jump in mortgage costs.
Read more: What will happen to house prices in 2023?
"If mortgage rates remain at current levels, there is every chance of a buyers' strike as people calculate that their mortgage payments at 6% are higher than they are willing and able to pay," said Rob Gill, managing director at Altura Mortgage Finance.
Gill considered that the current imbalance between supply and demand could flip completely and a substantial correction in house prices might be on the cards.
"Our base case assumption is a sustained period of mortgage rates of 6% or higher will lead to a fall in property prices of 15%," he added.
For this reason alone, there was a high chance the government would continue doing everything possible to settle down financial markets to bring down mortgage rates, Gill said.
Mike Staton, director of Staton Mortgages, meanwhile shared: "This week, I drove past seven for sale signs and only three of them were sold. This is worrying and could be seen as the first sign of a housing market crash."
Staton referenced too that he had also witnessed one lender change an applicant's interest rate mid-way through their application.
"This means that the submission of an application is not protecting people from interest rate increases, even after they have paid reservation and product fees," he said. "With both of these factors in mind, it is hard to see prices going anywhere but south, or staying flat at best."
Ross McMillan, owner at Blue Fish Mortgage Solutions, agreed that anything other than a significant downturn in prices is hard to envisage.
He explained that early indications are that, with confidence severely dented by the chaotic events of recent times, many people would now choose to sit on their hands for the next six months or so and wait for things to settle down.
"There is no question that for some would-be buyers, in particular first-time buyers, the rise in the cost of the mortgages that remain, along with the associated affordability challenges, will prove too much of a hurdle," McMillan said.
For those, however, with reasonable deposits and strong incomes, a likely drop in house prices and a fall in competition from other buyers could in fact be the opportunity they have been waiting for, he suggested.