Property industry reacts to results of ONS House Price Index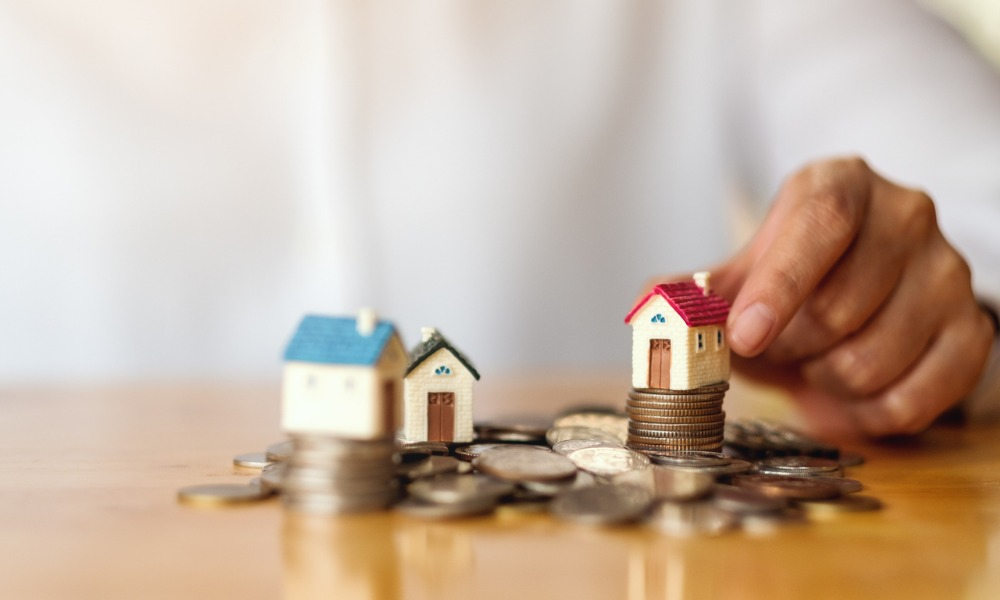 Average house prices increased by 13.6% over the year to August 2022, with the average UK house price at a record £296,000, some £36,000 higher than the same time last year.
However, latest house price data from the Office for National Statistics (ONS) also showed a slowdown in house price growth when compared with the 16% annual increase in the year to July 2022.
ONS said that despite house prices increasing between July and August 2022, annual growth has slowed because of the sharp rise in house prices in August 2021 following changes in the stamp duty holiday.
"House prices have been defying gravity for months in the face of rising interest rates, exacerbating affordability issues for first-time buyers," James Turford, co-founder of mortgage lender Even, commented. "Given the eye-watering levels prices have reached, news of some softening will come as scant comfort for those stuck renting.
"The dust hasn't yet settled on the housing market following the chancellor's demolition of the ill-fated mini budget, but the protection of the stamp duty cut won't make life much easier – it will support property values rather than first-time buyers.
"As we continue to see chaos in the mortgage market, now would be the time to extend more targeted support for the first-time buyer market. Instead, we're seeing the end of Help to Buy this month, leaving the private sector to pick up the pieces."
Read more: UK mortgage rates – why are they still so high?
"Certainty is a rare but highly sought-after commodity right now," Paresh Raja, chief executive at Market Financial Solutions, remarked. "After several weeks of mortgages being pulled and some lenders no longer accepting new applications, borrowers and brokers are desperate to know what products they can access and at what price.
"Lenders that can act quickly, transparently and commit to deals from the outset will emerge from this challenging period with their reputations enhanced. And only with certainty and clarity from lenders can buyers act with confidence, so the performance of lenders will be key to how the market performs in the months to come."
For Kate Davies, executive director at the Intermediary Mortgage Lenders Association, the ONS latest data on house prices should reassure homeowners of the resilience of the housing market, with prices remaining high.
"There are numerous predictions that point to a decrease in prices in the coming months. The current cost-of-living crisis, along with record petrol and energy prices, rising inflation, and tax rises mean most households are wary of moving up the ladder, putting a dampener on the extreme house price growth seen in recent years.
"While there have been recent talks of a 'crash' in the media, there is certainly no need to panic – property is a long-term investment and prices have always risen after short-term falls."
Read more: Is a house price crash coming? Brokers weigh in.
Though a number of industry experts rule out a property crash, some have at least noted the cooling down of the market.
"Today's figures from the ONS suggest that the strong house price growth we have seen over the last few years has slowed down due to market uncertainty and interest rate increases," Kay Westgarth, head of sales at later life lender Standard Life Home Finance, said.
Emma Hollingworth, distribution director at fintech lender MPowered Mortgages, said the slowdown in the rate of house price growth is to be expected, as the effects of subsequent interest rate rises begin to impact consumer sentiment.
"We strongly urge any homebuyer or owner to speak to a broker about the options available to them during these uncertain times and while the cost-of-living and mortgage rates continue to rise," she stated. "There are many products out there to choose from, including longer-term fixed rates, which provide security over your mortgage payments over the long run. Tracker products are also increasing in popularity as fixed rate products continue to rise."
Meanwhile, the ONS house price data also revealed the price movements by country and by region.
Average house prices increased over the year to £316,000 (14.3%) in England, to £220,000 in Wales (14.6%), to £195,000 in Scotland (9.7%), and to £169,000 in Northern Ireland (9.6%).
The South West had the highest annual house price growth, with average prices increasing by 17.0% year-on-year. The lowest annual house price growth was in London, where average prices increased by 8.3% over the year to August 2022.
Despite having the lowest annual house price growth rate, London's average house prices remain the most expensive among the UK regions, with a record average price of £553,000 in August 2022.
The North East continued to have the lowest average house price at £164,000 in August 2022, which is still a record high for the region.