Observers split on what happens next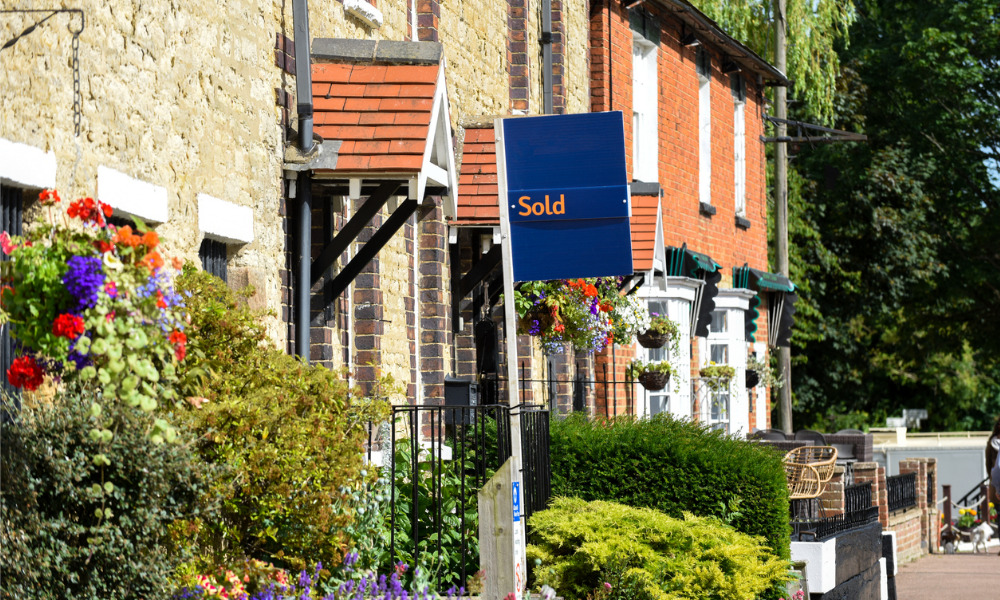 Mortgage experts have given their verdict on the latest house price figures, showing a 15.5% increase up to July this year.
The data from the Office for National Statistics (ONS) released Wednesday (September 14) revealed that house price inflation reached its highest level in 19 years, with average UK house prices increasing to £292,000 from £286,000 between June and July.
The ONS attributed the jump in annual inflation mostly to falls in prices during the same period last year and because of changes in the stamp duty holiday.
Mortgage professionals commenting on the data expressed caution for the most part, with some warning that the cost-of-living crisis and the threat of recession will inevitably lead to a cooling of the market in the near future.
Others stressed the need for the government to do more to stimulate house building, echoing the sentiment expressed only days earlier following the appointment of new housing secretary, Simon Clarke.
James Briggs, head of personal finance intermediary sales at specialist lender Together, said there were "many signs" to suggest the housing market would cool in the coming months.
"With the challenging economic outlook and recession expected by the end of the year, household finances are continuing to come under pressure. Not only are first-time buyers at risk of being priced out of the market altogether, but renters are facing steeper rent and household bills this year; caught in a cycle of affordability and uncertainty," he said.
"With an emergency budget set to take place in a couple of weeks, all eyes will be on Prime Minster Liz Truss to address the issues and challenges within the housing and mortgage market."
Read more: UK house prices post steepest annual growth in 19 years
Emma Cox, MD of real estate at Shawbrook, said that although the price rises showed the appetite from buyers remained strong, soaring inflation, rising interest rates and the predicted recession meant that a cooling of house prices was likely, which would restore "some sense of balance" to the market.
She added: "With demand still heavily outweighing supply, an influx of quality, affordable housing is needed to alleviate the pressures currently facing the housing landscape.
"This is also having an effect on the rental market, with increasing demand and costs likely to be absorbed into rental payments. Now could be a good time to secure mortgage deals and protect against future interest rate rises.
"Market constraints will be hard to overcome without clear support from the government. Focus will be on the new Prime Minister to understand how the market will be supported over the coming months," she warned.
Simon Gerrard, managing director of Martyn Gerrard Estate Agents and Abbeytown Ltd, was even less optimistic, saying the housing market's "warning lights haven't dimmed and are, instead, only getting brighter".
He said only a "chronic under-supply of properties" had prevented a fall in house prices across the UK as buyers saw their budget "crumble" due to rising mortgage rates.
"This chronic supply/demand imbalance is underpinning prices and we are still seeing a significant number of buyer enquiries," he noted.
"Our new Prime Minister has the power to do something about our housing emergency. The key question is whether we see Liz Truss take up the challenge to stimulate house building, and in-turn, ease the market's supply issue. Genuine planning reform is the tonic required, and only Ms Truss has the power to dispense it and get Britain building again."
By contrast, for Kay Westgarth, head of sales at Standard Life Home Finance, the latest ONS House Price Index suggested that the predicted cooling of the housing market would be less dramatic.
She said: "Many are holding their breath waiting for a real slowdown in the market, but today's data suggests that changes, when they come, will be more gradual than dramatic.
"House prices remain high, but we know that affordability is being squeezed with residential lenders being cautious about their decisions in light of rising inflation. While over-55s who have been in their houses for 20 or 30 years are likely to be somewhat protected against this, they are more likely to be on a fixed and potentially tighter income so are therefore likely to feel the impact of inflation in different ways.
"In the current climate, many older homeowners will see the benefits of using the equity built up in their home to help boost the potential for family members to take a first step on to the property ladder or increase their own financial resilience. However, it is vital that specialist advice is taken to ensure they make the right choice for their individual circumstances."
Tom Bill, head of UK residential research at Knight Frank, told Sky News that the new government's energy support package, together with record low unemployment, "will help oil the wheels of the property market".
Although rising mortgage rates would ultimately curb the double-digit price growth seen over the last two years, he did not expect prices to fall.
He added: "The government is effectively in pre-election mode and further tax cuts will benefit the housing market in the short-term. The risk is that fiscal largesse today means rates will eventually need to rise faster."