'New kid on the block' Simon Clarke fourth MP to take on role in less than a year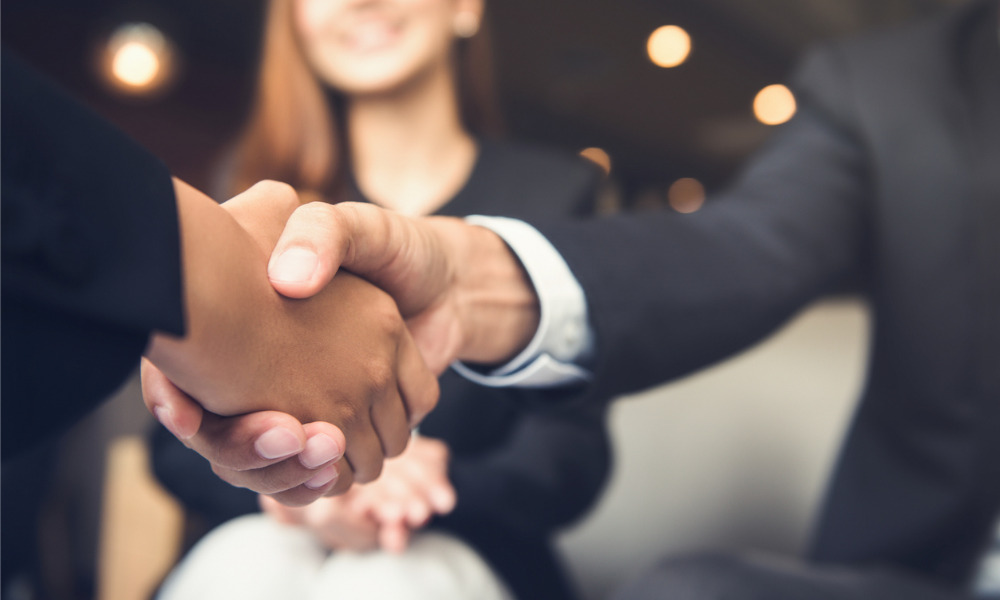 Simon Clarke's appointment as the country's new housing secretary – the fourth in under a year – has been met with widespread scepticism from housing experts.
Clarke replaces Greg Clark, who served as secretary of state for levelling up, housing and communities for only two months.
Clarke was previously the minister of state for regional growth and local government before resigning for personal reasons in September 2020. The following year, he returned to serve as chief secretary to the treasury - the last post he held until his new appointment last week.
Clarke said he would "give it my all" to deliver on levelling up for communities across the country, saying it was his mission to unlock the homes the country needed, while supporting the economic growth "that is so central to Liz Truss's government".
The new appointment was subsequently overshadowed last week by the death of Queen Elizabeth II, which also prompted the Bank of England to delay its decision on whether to raise interest rates until September 22.
The mortgage industry was, however, quick to comment on Clarke's new role, with most commentators suggesting they were distinctly unimpressed by his appointment.
Read more: Liz Truss as new PM – mortgage industry reacts
Andy Sommerville, director at property data and technology provider, Search Acumen, noted that Clarke, at 37 years of age, "isn't much older than today's average first-time buyer".
In a scathing reference to the number of times the government had appointed housing secretaries this year, Sommerville said: "It's bizarre to think the job of Housing Secretary has become such a fleeting, high-turnover role when most people spend a big chunk of their youth stretching for the funds to get on to the property ladder and then three decades or more paying their mortgage.
"At 37 years of age, Simon Clarke isn't much older than today's average first-time buyer, but he will inherit a raft of housing market reviews from previous administrations to point him directly towards the issues holding back the property market."
He echoed the views of many housing experts who argue that more homes need to be built if the government is serious about addressing the issue of affordability.
"Given years of big-picture thinking and grand policy promises, it's high time to move on from consultations to construction if we want to tackle the affordability crisis, as well as investing more in local, regional and national infrastructure to better connect communities," he said, adding that greater digitisation of the property market would "deliver a lasting impact" by slashing property due diligence time and save conveyancers a combined eight million hours per year using technology available today.
He went on: "HM Land Registry's new 2022+ strategy is barely a week old, but every week that goes by brings more needless delays and frustrations for homebuyers, property investors and the legal profession which is expected to deliver 21st century results with 20th century technology and processes."
Read more: UK economy growth – latest revealed by Office for National Statistics
Nick Leeming, chairman of Jackson-Stops, noted that Clarke was the 13th housing secretary in 12 years, adding that the property industry "will be hoping that it won't be an unlucky move".
He said: "Already vocal on many issues facing the housing market in the short and long-term, Mr Clarke has publicly supported regeneration projects in the north, a commitment to building new homes and achieving net zero. How he moves a busy housing agenda forward in an increasingly challenging macro environment is where the market needs answers," he said, while referencing the latest data published by Halifax, showing that house prices were continuing to edge higher, increasing by 0.4% in August and 11.5% annually.
Kate Davies, executive director of the Intermediary Mortgage Lenders Association (IMLA), also noted the fact that 20 MPs had filled Clarke's role since the turn of the century.
She said: "We have seen so many promises from successive Governments on how they will improve housing supply, and so much under-delivery, that Mr Clarke will have his work cut out for him in days to come. It's positive to see his promotion from Minister to Secretary of State for the role, hopefully suggesting that housing will be a stronger focus for the new Truss Government."
Davies, whose association includes 18 of the 20 largest UK mortgage lenders, accounting for about 90% of mortgage lending in the country, also called for a long-term strategy that would see the government building more homes.
She said: "We urgently need more housing stock to help younger generations in the UK become first time buyers and start building up equity for a stable financial future, not to mention having a home they can truly call theirs.
"We also need much more public sector housing – and greater recognition of the essential role of the private rented sector in filling many of the gaps currently left by the dearth of public sector stock. To do this, we need a coherent long-term strategy that can last longer than the span of a single Government."
Nick Sanderson, CEO of Audley Group, however, urged the new housing secretary to look beyond "empty promises" to build more houses "when the solution is to build smart".
He said: "The bonfire of the Housing Secretaries continues, with another new kid on the block in Simon Clarke. Let's hope the fourth Housing Secretary in a year can last a little longer than his predecessors and actually effect some much-needed change. First on that list should be better alignment of housing and health, to look at holistic solutions which have far reaching implications. Building more specialist housing would free up existing family homes, take pressure off the NHS and social care systems, and importantly give older people suitable and aspirational housing that adapts to their changing needs.
"I urge Mr Clarke to look beyond the empty promises to build more houses, and consider how to better use the homes that already exist. More housing has never been the problem. The Government's focus has to shift to specialist housing, and fast. It's never going to be greener to build more, when the solution is to build smart."