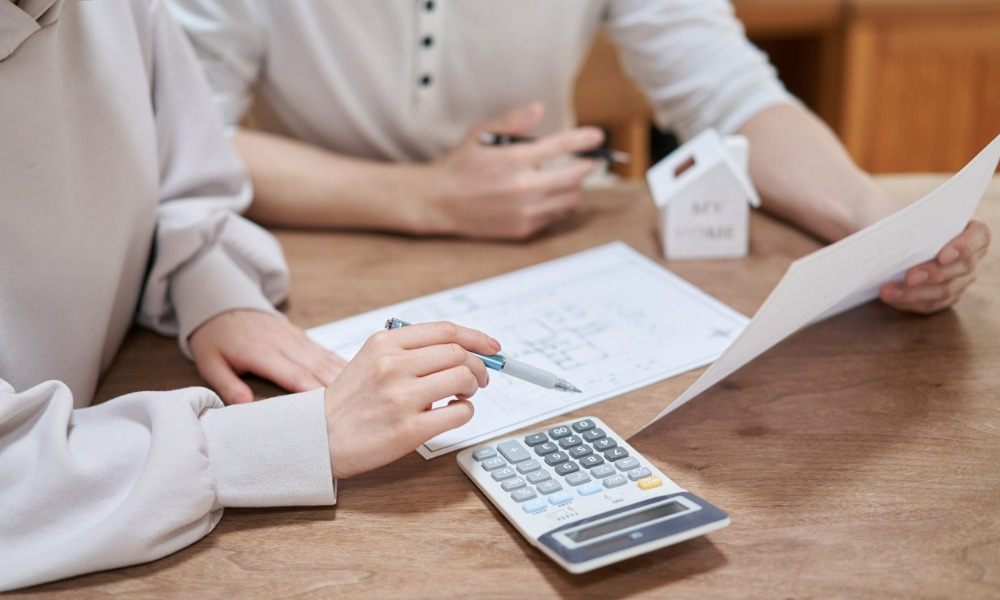 House prices have hit the highest annual inflation rate the UK has seen in more than 19 years, as average house prices soared by 15.5% over the year to July 2022, the Office for National Statistics (ONS) has reported.
Using data from HM Land Registry, Registers of Scotland, and Land and Property Services Northern Ireland, the latest UK House Price Index revealed that the average price was £292,000 in July 2022, which is £39,000 higher than this time last year.
On a monthly basis, average house prices increased by £6,000 between June and July this year, compared with a fall of £13,000 between the same months last year.
The 15.5% rise is the highest annual house price in the UK since May 2003. ONS said this jump in annual inflation was mainly because of a base effect from the falls in prices seen this time last year, as a result of changes in the stamp duty holiday.
"It is worth noting that as the coronavirus pandemic impacted on the supply of housing transactions for a period of time, we may see larger revisions to the published UK House Price Index estimates than usual, as HMLR continue to process the backlog," the national statistics office stated in its report.
Meanwhile, the average house price in Scotland increased by 9.9% to a record level of £193,000 in July 2022. In Wales, house prices rose by 17.6% to another average house price record of £220,000.
The average house price in England also went up by 16.4% to £312,000, also a record high. Northern Ireland's house prices increased by 9.6%, but it remains the cheapest UK country in which to purchase a property, with the average house price at £169,000.
Read more: Mortgage shock comes for UK homebuyers.
"This unabated growth in house prices, combined with affordability challenges and spiralling debt prices, means the average household is having to reconsider its house purchase decision for the coming months," Hans Christian Zappel, co-founder and chief executive at real estate technology platform IMMO, said. "House price growth reflects and affects consumer confidence. Successive interest rate rises and talk of a recession are expected to slow down demand for buying properties in winter months.
"Even with unaffordable house prices, we all need a place to live, so we expect demand will shift from buying to renting, which offers more flexibility. Unfortunately, the shortage of a good quality supply of rental properties doesn't help the situation."
Zappel said there is an urgent need for the government to look at controlling debt prices and consumer affordability, while, at the same time, for professional landlords to start offering safe, affordable, and quality rentals for the UK market.
Ben Bailey, chief customer officer at specialist lender Even, added that as prospective first-time buyers are still being clobbered by market conditions, seeking independent advice from a broker should be the first port of call.
"Those who can't fall back on the Bank of Mum and Dad might be forgiven for losing hope of ever affording a home – not least as the government removes its support for first time buyers with the end of Help to Buy," he said. "But it is important to understand there are still other options available to exit the rental market – whether that's products designed to help boost deposits, guarantee mortgages or the First Homes scheme."
According to Simon McCulloch, chief commercial and growth officer at Smoove, streamlined processes are needed to encourage buyers to begin their home-moving journey and eliminate the stress and unnecessary complexity often associated with the experience.
"Transactions are still taking too long to complete, and this has a knock-on effect throughout the market," McCulloch pointed out. "By embracing new technology and digitisation, all parties – from lenders and buyers to solicitors and estate agents – can benefit from an improved, more efficient home-moving process, which in turn will keep the property market moving, even in difficult times."
Read more: Housing market not immune to impact of economic malaise.
While some analysts think July's figures demonstrate the underlying strength of the UK housing market, other industry experts are downplaying the latest numbers showing a considerable rise in house prices.
"The July data has been skewed by the stamp duty holiday so it needs to be taken with a pinch of salt," Andrew Montlake, managing director of mortgage broker Coreco, said. "The reality is that the property market has been slowly cooling in recent months as the nation is gripped by an unprecedented cost-of-living crisis.
"We're also seeing valuers start to get more conservative due to the strong economic headwinds. With more rate rises a nailed-on certainty and the cost-of-living crisis set to worsen as we enter the winter, the property market will likely see modest price growth between now and spring.
"Higher mortgage rates and the immense pressure on household finances are also likely to result in demand dropping off in the months ahead. As ever, though, the lack of supply will support prices and prevent a pronounced fall."
Ross Boyd, founder of mortgage comparison platform Dashly.com, believes that even if the property market comes under growing pressure in the months ahead, a housing market crash will probably not happen.
"We're still unlikely to see prices fall due to the lack of homes on the market and shortage of properties being built," Boyd said. "Expect modest or negligible price growth in the short-term rather than a market collapse."