Property experts give their take on what caused the recent price drop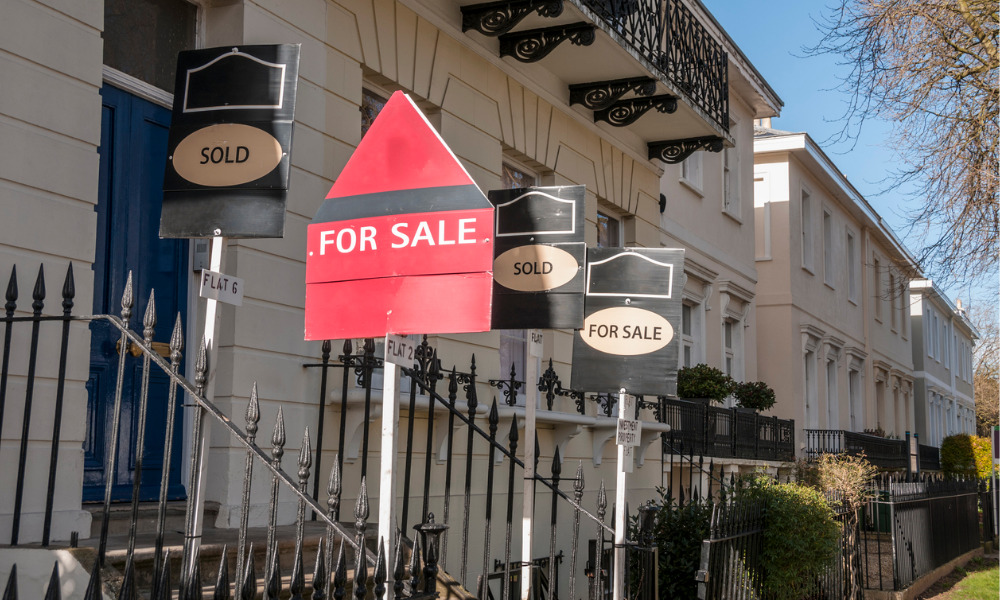 Following a recent Halifax report of a house price drop in July, Rightmove has now revealed that average house prices also fell in its own price index for the first time this year, leading some experts to believe that these are the first signs of a cooling property market while others are saying the price fall is in line with summer price trends.
According to the latest Rightmove House Price Index, the price of property coming to the market went down by 1.3% to £365,173 in August, which is £4,795 cheaper than the average price in July.
Rightmove, however, noted that prices usually drop in August, and that the 1.3% drop is on par with the average August drop over the past 10 years.
"A drop in asking prices is to be expected this month as the market returns towards normal seasonal patterns after a frenzied two years, and many would-be home movers become distracted by the summer holidays," Tim Bannister, director of property science at Rightmove, said.
James Forrester, managing director at Barrows and Forrester, believe that once the chaos of the school summer holidays has come and gone, market momentum will return in the run up to the Christmas period.
"The first signs of a cooling market may seem a cause for concern, but the reality is that the herd of homebuyers to have stampeded through the UK property market since the start of the pandemic are simply pausing for breath," Forrester said. "While market conditions have been far from predictable in recent months, we're now seeing a return to the regular seasonal trends and patterns that appear each and every year, with the peak summer months always a traditionally quieter time.
Bannister also pointed out that some new sellers are pricing more competitively to secure a buyer quickly to beat the lengthy average time to completion and move home before Christmas.
"To achieve that this year, they'd need to beat the current average time between accepting an offer and completing the sale of four and a half months," Bannister said. "Nevertheless, we're still expecting price changes for the rest of the year to continue to follow the usual seasonal pattern, which means we'll end the year at around 7% annual growth, even with the wider economic uncertainty."
Read more: What will happen to house prices for the rest of 2022?
Property experts have been expecting a slowdown in house price growth for months amid consecutive base rate increases by the Bank of England in its attempt to rein in soaring costs of living. The latest house price index from Halifax also showed a slight drop in average prices in July, which marked the first decrease seen in the UK housing market since June 2021.
Read more: What's happening with UK house prices? Halifax reveals the latest.
"Several indicators point to activity in the market continuing to cool from the lofty heights of the last two years," Bannister said. "It's likely that the impact of interest rate rises will gradually filter through during the rest of the year."
Chris Hodgkinson, managing director of HBB Solutions, commented that the first signs of a cooling market, where seller expectation is concerned, provides further evidence that the market is now starting to turn.
"While we're a world away from a property market crash, those looking to sell are best advised to price appropriately based on their local market conditions," he said.
Marc von Grundherr, director at real estate agent Benham and Reeves, agreed that the increasing cost of both buying and borrowing has started to dampen the appetite of the nation's buyers.
"When coupled with the fact that the drought of new homes entering the market is now starting to ease, a marginal reduction in asking prices was always going to materialise," he said.
Rightmove, however, reported that while demand continues to soften and supply constraints are improving, there is still a massive imbalance. Buyer enquiries to agents are down 4% on the hot market of 2021, but remain 20% higher than 2019. New listings are up by 12% on the same period last year, but are still 6% down on 2019, while available stock is down 39% on 2019.
"All things considered, the market remains in fine health, but the mortgage sector is currently very unsettled following a sixth consecutive base rate hike and the largest in over a quarter of a century," Jonathan Samuels, chief executive at Octane Capital, remarked as Rightmove revealed that average monthly mortgage payments for new first-time buyers putting down a 10% deposit exceeded £1,000 for the first time.
"There's no hiding the fact that this will have a direct impact on the borrowing ability of the nation's homebuyers which, in turn, will impact the price they are willing to pay for a property," Samuels added. "So while this may be the first drop in asking prices seen so far this year, it's certainly not going to be the last."