Experts have their eyes on a slowdown…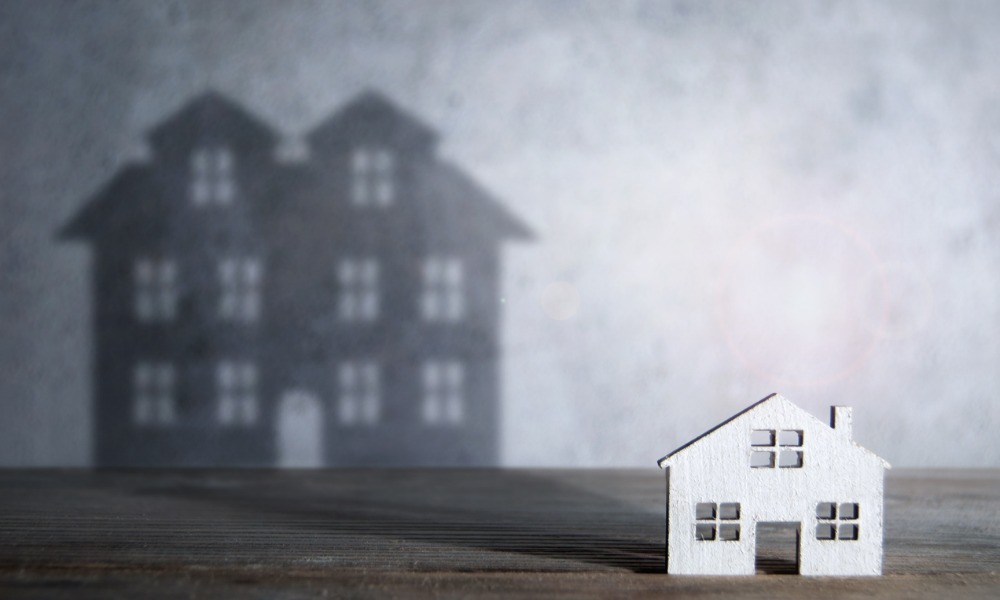 House prices fell slightly in July, according to the latest Halifax House Price Index, with the annual growth rate easing to 11.8% from 12.5%.
This puts the average price at £293,221, down marginally by 0.1% from the record highs seen in the previous month. This also marks the first decrease seen in the UK housing market since June 2021.
"While we shouldn't read too much into any single month, especially as the fall is only fractional, a slowdown in annual house price growth has been expected for some time," Russell Galley, managing director at Halifax, said. "Leading indicators of the housing market have recently shown a softening of activity, while rising borrowing costs are adding to the squeeze on household budgets against a backdrop of exceptionally high house price-to-income ratios."
According to Galley, house prices are likely to come under more pressure as market tailwinds like extra funds saved during the pandemic and investment demand fade further while the "the headwinds of rising interest rates and increased living costs take a firmer hold."
A similar observation was made by Emma Cox, head of real estate at Shawbrook, who said that the market had been "remarkably resilient to rising interest rates, high inflation, and squeezed incomes."
"Limited stock and the strength of the labour market have kept growth in very strong territory," Cox explained. "However, particularly in light of the Bank of England's decision and forecasts this week, the market is likely to experience a cooling in the coming months. These pressures will inevitably slow the number of people looking to buy."
Tomer Aboody, director of property lender MT Finance, reiterated the effect that this slowdown would have on buyer demand, adding that July's month-on-month price decrease is marginal and house prices are still at record highs.
"With fewer sellers and buyers, a continued slowdown is expected," he said. "Will the government try to rally the market again with a restructure of stamp duty or other measures - this could be an initiative for any new incoming Prime Minister?"
While a cooldown in demand would ease affordability constraints, director of real estate technology platform IMMO Anna Clare Harper said it won't address the inventory shortage faced by the housing market today.
"The trouble is, we still have an acute shortage of properties for sale and rent which are affordable, in the places people want and need to live, and of good quality," she said. "New home supply is constrained by planning backlogs from lockdown, labour and material shortages and inflationary pressures, including 20%+ annual construction price inflation, throughout the value chain. Existing homes are needing to be upgraded to align with Minimum Energy Efficiency Requirements before they can be rented out, triggering an exodus of landlords. The result is a lack of affordable housing options. This problem gets worse each month that house price growth continues to outpace wage growth. This makes the provision of quality rental housing even more important."