Still, these latest numbers all "fall well short" of government targets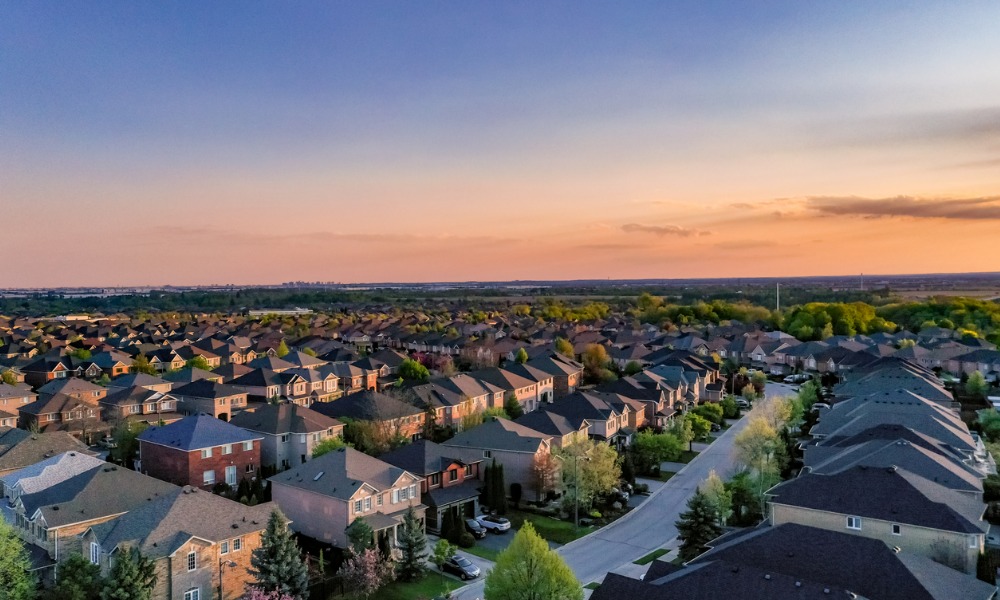 The number of homes in England where building work has started increased by 21% in the second quarter of the year to 51,370, according to data released by the Department for Levelling Up, Housing and Communities (DLUHC).
Year-on-year, the Q2 2022 figure for new build dwelling starts represents 15% growth. The housing department said the quarter's starts are 6% above their previous 2007 Q1 peak and are 206% above their 2020 Q2 low.
In terms of the number of homes completed in England from April to June 2022, the DLUHC, at 44,940, recorded a 3% increase when compared to the first three months of the year, and a 6% rise when compared to the same quarter of the previous year. Q2 2022 completions are 7% below their 2007 Q1 peak and are 180% above their 2020 Q2 low.
In the year to June 30, 2022, starts increased in the East Midlands, the East of England, London, the South East, and the South West from the previous year. The largest percentage increases were 28% in London and 18% in the East Midlands.
Completions increased in the North East, the East Midlands and the East of England from the previous year. The largest percentage increase was 6% in the East Midlands. In London, completions experienced a 20% annual decrease.
Read more: What does the future hold for new builds?
"If you cut through the numbers that look big on paper, the UK needs to build 340,000 new homes a year until 2031," Rhys Schofield, managing director at Belper-based Peak Money, pointed out. "The government's own target is 300,000 a year. These latest numbers all fall well short, meaning that house prices can only be forced in one direction.
"With the lack of urgency around housebuilding, having a place to call your home is becoming increasingly out of reach for many people."
Malcolm Davidson, director of Hull-based broker UK Moneyman, commented that one major worry is that UK Prime Minister Liz Truss seems against the very idea of housebuilding targets.
Read more: Liz Truss as new PM – mortgage industry reacts.
"Whatever your political persuasion, though, our population is growing exponentially but housebuilding hasn't kept up," Davidson said. "We have seen property prices rise in the region of 20% since COVID alone. This is simply not sustainable if we want to continue to be a nation of homeowners.
"What we need is a clear vision and plan, utilising all available new technologies to enable the UK to embarkpon a long period of building the homes we desperately need, including re-purposing buildings in our crumbling city centres."