Lukewarm might be the way to describe the response…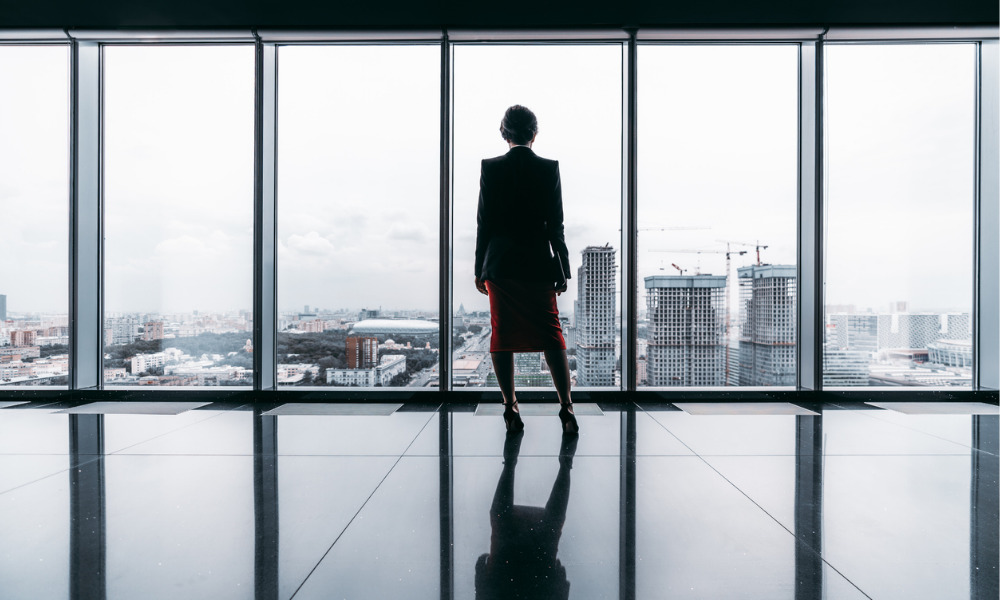 Liz Truss pledged to tackle the cost-of-living crisis shortly after emerging victorious in the Conservative leadership contest.
Truss, set to become the UK's third female leader in history, will take over from Boris Johnson as PM this week after winning 81,326 of Tory members' votes (57.4%) to former chancellor Sunak's 60,399 (42.6%).
One of the options being considered by Truss is a freeze on energy bills to help struggling households, many of whom are borrowers.
She said: "I will deliver on the energy crisis, dealing with people's energy bills but also dealing with the long-term issues that we have on energy supply."
There is added pressure on the UK government to address the energy issue after Russia's Gazprom announced an indefinite shutdown of its Nord Stream 1 gas pipeline on Friday, causing gas prices to soar on Monday.
Industry response
Although Truss had been expected to win the contest, her victory was slimmer than in previous leadership contests. There are also question marks about her ability to lead the country out of the deepening economic crisis.
Truss gave an early indication that she would not call a snap election, stating that the Tory administration needed to show "that we will deliver over the next two years" – firstly, by cutting taxes.
Reaction to the new PM's appointment came thick and fast from the mortgage industry and other housing-related sectors. Many pointed at the shortage of available homes as one of the key issues the new administration urgently needed to address.
Read more: Liz Truss revealed as the next Prime Minister
Nick Leeming, chairman of Jackson-Stops, gave a lukewarm response to Truss's appointment, saying: "Stability is key for a healthy economy and housing market - I hope that Truss will put a stop to the housing minister merry-go-round we've seen over the last decade.
"There remains an imbalance between housing supply and demand for both buyers and tenants, so we look forward to a more normalised marketplace. We need consistent policies to achieve this."
Paul Broadhead, head of mortgage and housing policy at the Building Societies Association (BSA), said he hoped Truss's government would "quickly take action to support consumers with today's challenges".
He said: "The BSA has repeatedly called for housing to be made a priority with a cross-departmental, multi-year strategy, including carefully considered plans for homeownership, social housing and the private rented sector. We simply do not build enough to meet local, regional and national demand and hope that the new Secretary of State for DLUHC (Department for Levelling Up, Housing and Communities) will address this as a priority."
Broadhead called on Truss's government to continue to back Support for Mortgage Interest (SMI), which helps homeowners on certain benefits who are struggling financially by paying the interest on their mortgage.
He said: "The government must follow through on their commitment to reduce the waiting time for SMI to 13 weeks, from the current 39, without further delay."
He added: "We are keen to see a government committed to long-term plans for greener homes, including a priority to ensure all new properties align with the government's 2050 Net Zero commitment and their expectations on retrofitting the existing housing stock in the UK which is responsible for 16% of the UK's greenhouse gas emissions."
Read more: Almost a quarter of borrowers concerned about mortgage repayments, survey finds
David Hannah, group chairman of Cornerstone Tax, echoed the views on the chronic undersupply of housing, saying government policies to date to disincentivise investors in the hope that first-time buyers would be incentivised to start their property journey "have had mixed results".
He said: "The housing industry is still suffering from regulatory blocks and red tape which is delaying the construction of new housing preventing them from meeting government targets."
Hannah added that the rise in the cost-of-living and interest rates had forced home buyers to focus on whether they could afford a monthly mortgage payment instead of being able to raise a deposit.
He proposed first time buyer mortgages at a capped interest rate, continuing with the help to buy scheme, which is due to end in October, as well as providing housebuilders with soft loans.
Jonathan Stinton, head of intermediary relationships at Coventry for intermediaries, said the problems and opportunities facing the property market remained the same, and suggested Truss urgently review stamp duty.
He said: "If Liz Truss is keen on cutting taxes, she doesn't have to look back too far for a prime example of how it can work well. The recent stamp duty holiday showed that it's possible to raise thresholds to reduce the burden on homebuyers and still see a surge in the Treasury's overall revenue.
"A review of stamp duty is long overdue and there are options on the table that could help to address the energy efficiency of our housing stock. The Green Finance Institute's proposal to use stamp duty to incentivise green home improvements could help to improve energy ratings across the country at a greater pace. Downsizers also shouldn't be overlooked as a stamp duty incentive there could help free up many larger homes which would create further opportunity for buyers.
"The most significant difference could be made by delivering on the long-term pledge to build 300,000 new homes a year. Even coming close to hitting that target would help to ease the chronic under-supply of new homes, create a healthier property market and make it easier for more first-time buyers to get a foot on the property ladder."
Nick Sanderson, CEO at Audley Group, a real estate developer specializing in retirement villages, said the new PM's commitments to social care should go hand in hand with housing and health.
He said: "Our new prime minister will have a lot on her plate, but I hope her vocal commitments to social care are not forgotten. She is right that focusing on social care will free up space in the NHS, but wrong to think it is only money that can achieve this laudable aim.
"Housing, health, and social care should all go hand in hand to look at prevention, rather than cure. The more age-appropriate housing, with care and wellbeing facilities on site that we build, the lighter the pressure on the system. It's been proven time and time again that people need fewer stays in hospital and are less likely to end up in a care home if they live in the right housing."
Sanderson urged the PM and her new cabinet "to activate the promised task force on housing for older people and benefit the coffers of the Treasury by focusing on real solutions that need collaboration, not cost".
Ryan Dawson, Kingsbridge IR35 (off-payroll working) programme manager, was more positive about the new prime minister, saying her promises of tax cuts to incentivize a 'business revolution', would help the self-employed.
He said: "While an IR35 review along with radical action has been called for by businesses like Kingsbridge, my concern is IR35's priority. The new PM enters Number 10 at one of the most unstable positions in recent memory and will likely have many other important issues to address. But we need to see action, because businesses are besieged with IR35 challenges."