They give their verdict on the shake-up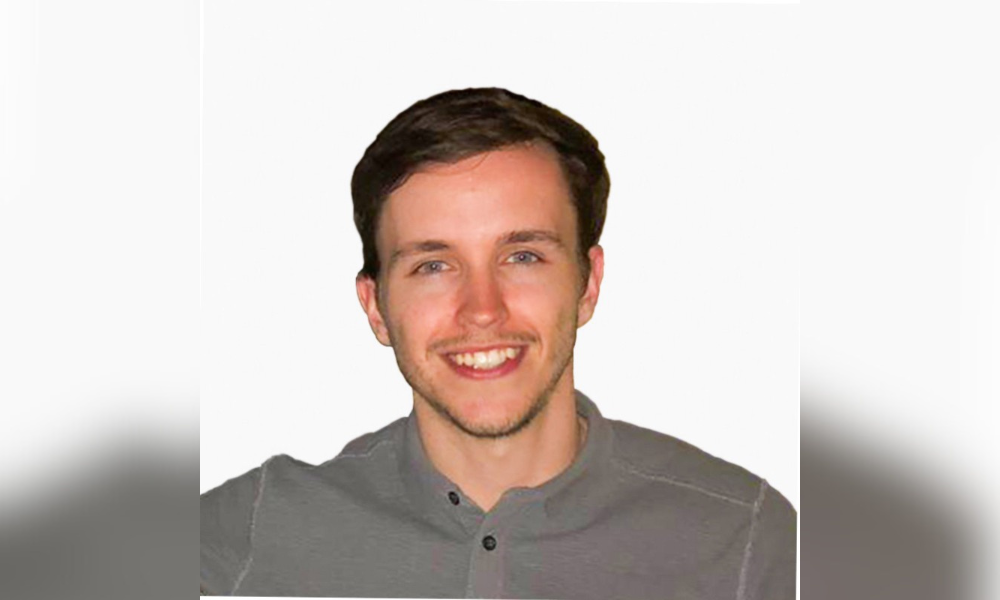 With change seemingly on lenders' agenda at present, Nationwide Building Society is the latest to shake up the market.
The lender has reduced the interest rate on its green additional borrowing to 0%, with the intention of supporting mortgage members who are improving the energy efficiency of their homes, it stated.
Brokers have reacted largely positively to this innovative option, however many believe that more needs to be done for it to truly have an impact.
Good idea in principle
Samuel Ewen (pictured), managing director at Rosehill Financial Services, said it is good to see that Nationwide is helping homeowners get more energy-efficient, but he believes to make a real difference, you need more than £15,000, which is currently the maximum loan that Nationwide is offering for this arrangement.
"That said, it is better than nothing; it would be good to see this type of product available with The Mortgage Works, too, to help landlords," Ewen said.
Ewen said that clients need to consider whether they will likely keep this loan for longer than the initial two to five years.
"If so, they will start paying interest on the loan, so it could work out much more expensive overall," he added.
Craig Fish, director at Lodestone Mortgages & Protection, also said it is a good idea in principle, but more needs to be done. He believes there are some significant limitations on the product, such as the maximum loan being offered at £15,000.
"Most 'green' improvements that make a difference are going to cost considerably more than this, so I am not sure that it is going to be such a popular product," he said.
Furthermore, while offering interest-free loans for a period of two or five years is good for the green agenda, Fish said, borrowers need to be aware of the fact that the rate will jump to the lender's standard variable rate (SVR) after the interest-free period ends.
"As with all these new and innovative schemes, the devil is in the detail, and borrowers should seek independent advice to understand those finer points," he added.
Gary Bush, financial adviser at Mortgage Shop, said Nationwide's new 0% mortgage is not quite what it at first leads you to believe, but added that it is a good start towards a greener UK.
"Nationwide giving all their existing mortgage borrowers the chance to borrow from £5,000 to £15,000 for green-based home improvements, without interest charges for up to five years, will make a big difference to the UK's green agenda," he said.
The fact that the most important improvements on the lender's list reach far beyond the £15,000 ceiling, Bush said, highlights why more needs to be done, but said that it is a promising start.
Innovative offering
Scott Taylor-Barr, financial adviser at Carl Summers Financial Services, believes this is an innovative take on green financing from Nationwide.
"Whereas other lenders have offered slightly discounted interest rates, or cash backs for small green improvements, this is a very bold statement of intent from the UK's largest mutual; and a very clever way of showcasing the benefits of their 'owned by members' structure," he said.
Taylor-Barr said it is going to be interesting to see how other lenders respond, especially other mutuals, as he believes it could give Nationwide a really clear differentiation over lenders competing in the same market.
Alternatively, Taylor-Barr said the innovative decision may see other lenders step up and offer similar deals on a 0% basis.
"We have seen lenders sharpen their focus on Energy Performance Certificate (EPC) ratings and green mortgages, which in time will create some challenges for existing homeowners who are looking to remortgage or refinance," said Nicola Schutrups, managing director at The Mortgage Hut.
This move by Nationwide, Schutrups said, is a forward-thinking approach for those homeowners who want to improve their energy efficiency, whether that be for remortgage purposes, to reduce energy costs, or for some other reason.
Schutrups added that she would like to see other lenders following Nationwide's lead and offering similar products.
Nationwide's view
Henry Jordan, director of home at Nationwide Building Society, said residential properties are one of the biggest causes of emissions, and there is a need for more to be done by government and businesses to encourage households to act.
Jordan added that a key barrier to making homes more energy efficient is not only the upfront costs associated with retrofitting, but also the payback period of making such changes.
"It is clear to us that only meaningful incentives will help shift behaviour; so, by launching this latest product for up to 5,000 of the society's mortgage holders, we can test and understand whether offering 0% interest will encourage members to make the necessary green home improvements, where the costs of finance may have, until now, discouraged them," he said.
As a mutual, Jordan said Nationwide is committed to returning value back to its members, which he believes is demonstrated by this being the first time a lender has taken this approach.
"Creating a greener society is a shared goal and we need to make it as easy as possible for households to play their part," Jordan said.
Do you believe the maximum loan should have been extended beyond £15,000 for the product to have the desired impact? Let us know in the comment section below.