Older homeowners living on pensions are expected to be hit hard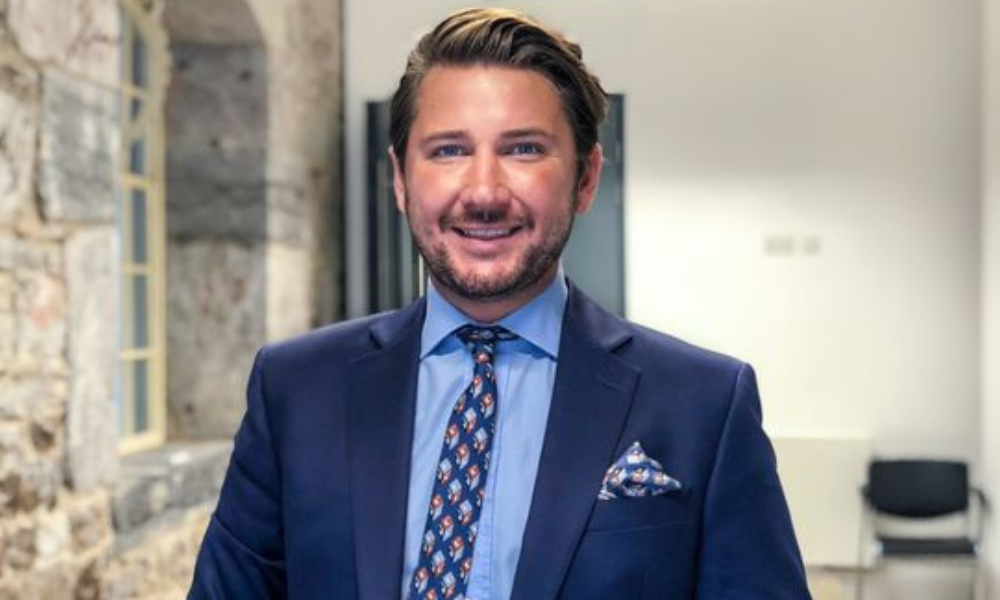 As the cost-of-living crisis continues to impact homeowners' finances, those on fixed incomes, with little room to increase their cash flow, will likely be the most affected.
Older homeowners living on their pension are expected to be heavily impacted as inflation continues to increase costs, as the amount they receive on a monthly basis remains the same.
"Many older homeowners are going to start feeling a critical cost-of-living squeeze this winter," according to Steve Wilkie (pictured), executive chairman of Responsible Life.
Wilkie explained that on the one hand, higher energy prices will hurt disposable incomes while, on the other, those with a fixed pension income will see it severely dented by inflation.
"With those in later life about to get a lot poorer in real terms, it is no surprise to see the cost-of-living crisis already making itself felt in the equity release market," he added.
As such, Wilkie said that most borrowers are now opting to take all of their borrowing up front, according to Equity Release Council (ERC) figures.
This represents a big shift, and he believes signals that customers feel they need cash in their pocket, which they can access instantly.
Read more: Is equity release a solution in the cost-of-living crisis?
Wilkie went on to say that some experts are now predicting Consumer Price Inflation (CPI) could reach 15% by early next year, so he is expecting this trend to continue.
"The government has already outlined direct financial support to help households pay energy bills but critics argue it is not going to be enough," he said.
Why it's not just about helping themselves
However, he noted that retirees are not the only ones suffering a cost-of-living crisis either, so he believes it is likely that helping loved ones remains a key priority for many. Between April and June, the period covered by the ERC's latest report, Wilkie said Responsible Life figures show giving an early inheritance or funding a house deposit continued to rank consistently in the top five reasons people took out a lifetime mortgage.
"The average property price in the UK has risen 22.5% in two years, according to the Land Registry, and affordability is severely stretched at 8.7 times earnings, ONS data showed. It is incredibly difficult for children and grandchildren to buy their first home," said Wilkie.
As such, he believes using equity release to ride out the cost-of-living crisis could be very sensible, but he noted that it depends on homeowners' financial circumstances.
Meanwhile, Paul Bridgwater, head of lending at OneFamily, explained that equity release is not the right route for everyone.
"As a responsible lifetime mortgage provider, we would recommend caution in using it as a means to cover shortfalls caused by the cost-of-living crisis," Bridgwater said.
Read more: Is equity release the right choice?
He outlined that recent research conducted by OneFamily found that more than five million over 50s are thinking about releasing wealth from their properties to help younger family members to get a foot on the housing ladder as house prices soar.
He noted that for these young people, the cost-of-living crisis is making it harder to save for their deposit, or to have enough funds to be able to access lower mortgage rates.
"This is where older family members can use equity release positively as a way of passing on family wealth at a time when it is most useful to their relatives," Bridgwater explained. As a result, he said that this means older family members will get to see their loved ones using their inheritances and benefiting from wealth built up from a lifetime of hard work.
What's the best approach?
According to Wilkie, Responsible Life has always recommended borrowing as little as possible, as late as possible, and he believes borrowers can still take this approach without worrying about rates rising further.
"Taking products with drawdown facilities mitigates the risk of further rate rises. Borrowers can reserve the right to receive more at today's rates, without paying interest on that portion of the loan," he said.