High streets are still desirable for homeowners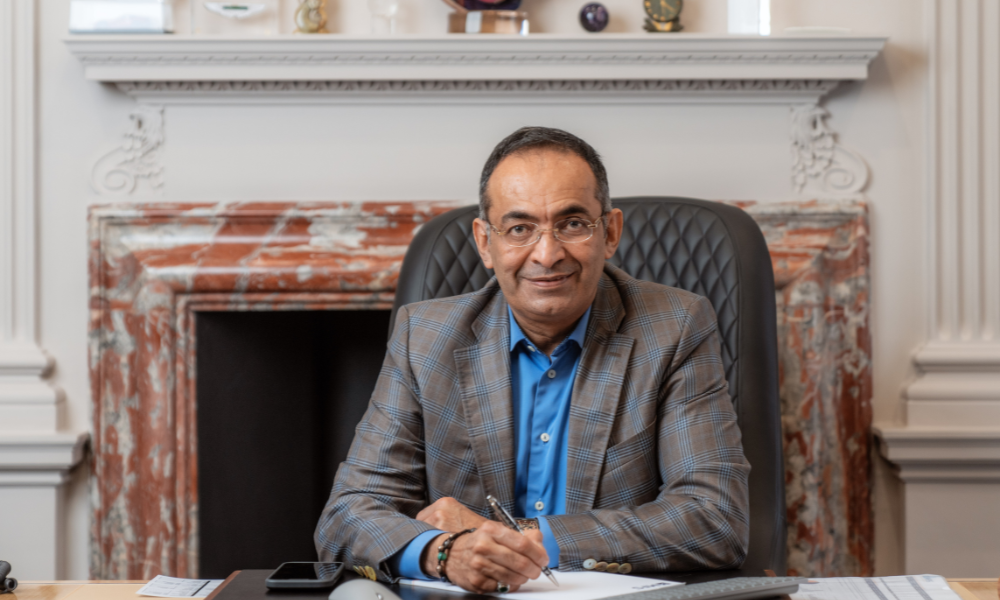 Property buyers still want to purchase near to high streets, despite their decline, according to a specialist lender.
Market Financial Solutions, which specialises in bespoke bridging loans & buy-to-let mortgages, said there was demand for properties in high street areas, even though the pandemic and cost-of-living had taken their toll on businesses.
Its chief executive, Paresh Raja, said many people would still pay a premium for a property that was close to a good, local high street.
"Consumer behaviour has obviously changed as a result of online shopping and delivery services," said Raja (pictured), but he added: "Our research shows that the decline of some high streets has not had an impact on the demand for properties in close proximity to them.
Read more: What does the future hold for Britain's high streets?
Whilst people were shopping less on their local high street, they were still drawn to it as a community hub, Raja said, citing Greater London as an example. "Almost half - 47% - of all businesses outside central London are situated on a high street," he explained, meaning that 1.45 million people's places of work were on or within 2,000 metres of a high street.
People who worked on high streets represented 14% of the total employed population, according to the Office for National Statistics (ONS). "So, we have to also bear in mind that living near local high streets is important because so many people work on or near them," Raja said. "Elsewhere, with demand for new homes rising and supply dwindling, another likely trend could be the conversion of unoccupied commercial property into residential homes."
Read more: Jenrick confirms updated rules on commercial to resi conversion
Homes target
In the 2019 Conservative manifesto, the government revealed its target to build 300,000 homes a year by the mid-2020s. However, the goal has never been close to being reached and many have suggested converting commercial properties could help plug the gap in the shortage of housing across the country. Under the legislation, unused commercial buildings could become homes through a simpler 'prior approval' process, instead of a full planning application while public buildings could be expanded more quickly through the planning system. To qualify for quicker planning, commercial buildings have to have been vacant for at least three months and be a maximum of 1,500 square metres. Public buildings could be extended by up to 25% of their original footprint under the rules, up to a maximum of 250 square metres. The then Housing Secretary, Robert Jenrick, explained that diversifying towns and city centres, as well as encouraging the conversion of unused shops into cafes, restaurants or homes, would help high streets adapt and thrive across the UK.
Raja explained that this legislation would hopefully allow local councils to regenerate areas with a density of unused commercial buildings which no longer served the local area, so increasing the supply of housing. As such, he believed there could be a decline in retail or hospitality units, but high streets would be rejuvenated by an influx of new residents.