"For the consumer, convenience is king"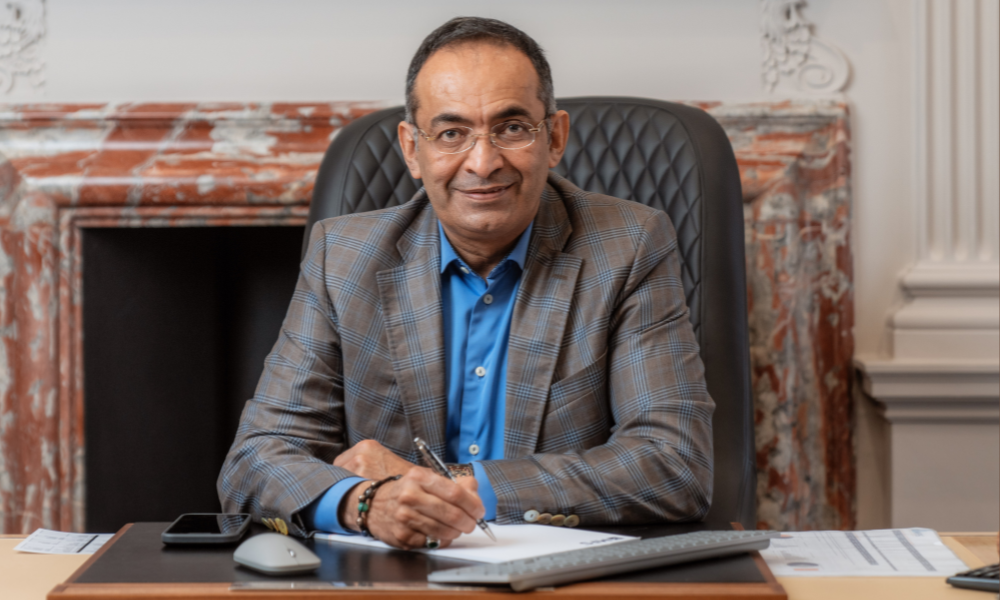 Local highstreets in the UK have been on the decline in recent years, further fuelled by the closures caused during the pandemic.
However, according to research by Market Financial Solutions, for 71% of people, personal interactions on their local high street are important to them, and 45% of people in London outlined that their primary use for their local high street was not related to retail.
This, Paresh Raja (pictured), chief executive of MFS believes, demonstrates the value that social exchanges on local high streets have.
"Despite the obvious decline that many high streets have experienced in recent years due to the rise of online shopping, the pandemic, and now a testing economic climate, it is clear that people still want to live near buzzing local high streets because they are often the hub of the community," said Raja.
Read more: Brits still want to live near local high streets – research
As such, he believes that high streets are still the centre of commerce for many towns, villages and cities.
"It is worth remembering that for the consumer, convenience is king. As such, living near a local high street with a variety of retail and commercial establishments can be incredibly convenient," he said.
In particular, Raja pointed toward older generations who are less adept at online shopping and often prefer carrying out their shopping in-person.
Emerging trends
"What our research clearly shows is that the high street has had somewhat of a revival as a result of the pandemic," Raja said. "I believe some of the trends that defined local high streets in the midst of local lockdowns and social distancing restrictions will continue long into the future."
For example, he explained that when there were restrictions on the number of customers that hospitality venues could have indoors, many businesses invested into improving their outdoor seating. In addition, Raja noted that many local councils pedestrianised parts of their high streets to facilitate this trend and he expects to see this continue across the country.
Read more: Spotahome: High streets draw higher rents as Londoners pay for hustle and bustle
Raja also outlined that with more local councils encouraging community events like pop-up vintage sales or street food markets, he expects the local high street will offer consumers experiences that go beyond strictly practical or retail activities.
In short, he believes that the local high street could become more of an experiential destination than it perhaps is currently.
"To help with this further, it is not unlikely that disused car parks or commercial buildings will be converted into areas in which the community can socialise," Raja added. "Indeed, the majority (52%) of people would like to see more green spaces on their local high streets, so we could see attractions like 'pocket parks' emerging on Britain's high streets in the next few years."
Raja also outlined that new forms of public transport, such as e-bikes and scooters, could become a hallmark of a sustainable and vibrant high street.
Government support for local highstreets
In addition, Raja pointed to the government's plans to hold compulsory rent auctions – proposals that were laid out in the Levelling Up and Regeneration Bill – which he believes will go a long way in revitalising many of Britain's high streets. "In fact, recent research has predicted that these plans could bring up to 58,000 properties back into use," he said.
However, he noted that there is certainly more to be done to secure local high streets for the long-term future – specifically in rural areas, which he said have suffered the consequences of chronic underfunding, both via austerity and the increased costs of statutory duties.
"As such, in 2021-2022, research shows that urban areas will receive up to 61% more money per head than rural areas," Raja added. "Therefore, the government can support many high streets across the country by rebalancing the books to ensure that rural areas do not get left behind."
He also wants the government to simplify the laws around planning permission. For example, he explained that many landlords and developers need to acquire planning permission to convert a commercial building into a residential one, and vice versa. By waiving this requirement, Raja outlined that development could be carried out much more simply and in a shorter timeframe, allowing a wider range of investors and businesses to set up shop on Britain's high streets.
"Rental systems also need to be more flexible. Too often, vacant shopfronts are taken up by tenants with a long lease that they cannot afford to get out of and cannot afford to run as a commercial unit," he said.
As such, Raja believes legislation that can go some way in adjusting the relationship between businesses and landlords would be incredibly useful.