Mortgage veteran who experienced credit crunch advises brokers on how to weather current storm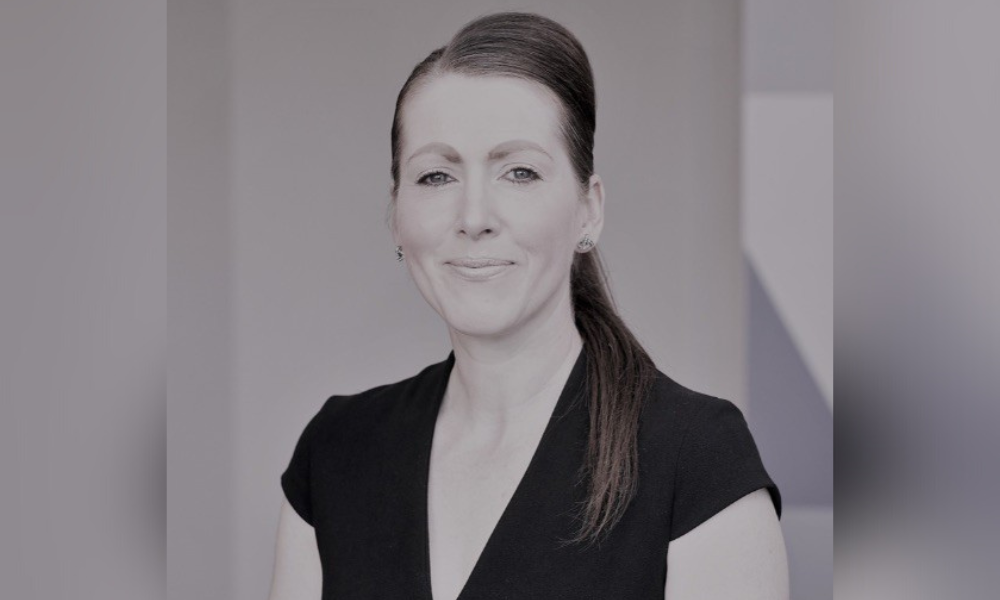 Paula Dowson (pictured) remembers what the last financial crisis looked like, she was, after all, literally on the front line in late 2007, managing a queue of distressed customers at a branch of ill-fated bank, Northern Rock.
"Even though I was on the intermediary side of Northern Rock that dealt with application forms and brokers, we were asked to manage the public because they were all queuing up to take their money out," she recalled.
Although the crisis happened 15 years ago, it serves as a timely reminder of how unpredictable the markets can be, and how mortgage professionals should maintain a sense of perspective during a crisis.
Dowson, who was the youngest BDM at Northern Rock at the time, started a new role last month as regional account manager at buy-to-let lender Landbay, a company whose culture she describes as refreshingly progressive.
"It's very much looking at the employees, about how they approach people coming into the business and how to support them," she told Mortgage Introducer.
Read more: Landbay cuts rates on two-year BTL range
Speaking last week, she said she found it useful to remind some of her less experienced colleagues about the Northern Rock episode.
"I was talking to some of our younger BDMs here and they're obviously feeling it very differently, but it shows that the market will always come back. The big thing is we don't know at this moment in time what you'll come back to," she noted.
Northern Rock's ultimate demise was a salutary reminder of what happens when banks take unnecessary risks in the international money markets, but Dowson remembers that period for another reason as well.
"If we look at what interest rates were like in 2007, we're probably where they were now. We've had a period of very, very low interest rates, but prior to 2007 this was the norm," she pointed out.
Fast forward to last week's tumultuous events following chancellor Kwarteng's controversial 'mini budget', which saw the pound plummet and lenders withdraw a record number of mortgage products. To add to the woes, the Bank of England was forced to intervene and buy UK government bonds following the run on the pound.
Under such a backdrop - prompting renewed concerns it may precipitate a house-price crash, with some experts suggesting a fall in house prices of between 10% and 15% next year - lenders are having to "adjust accordingly", Dowson said.
"Some of them will come into the market quicker than others," she said. "I think fixed rates will probably come back into the markets (this week) via some specialist lenders, but at what rate we don't know."
Covering the Northeast of England, Dowson said there might be a shift of where investors look to purchase property.
"Our yields are still strong. Within the Northeast they are very positive for the ICR (interest coverage ratio) stress rates, even when interest rates go up. The south may take a hit in what they're doing, but if you look at people purchasing residential properties, it's whether they're going to be able to proceed with purchases on fixed or tracker rates," she said.
"We're quite lucky in that we've got quite a unique funding model. We've got quite a lot of funders that sit behind us, so we can be quite flexible in what we do and don't do in the market.
Read more: Scramble to avoid looming rate hike
"We still have product offerings. We've got a new ERC tracker that clients and brokers are using and we're still getting applications as we speak. From my point of view as a BDM, the big thing for us is to support the brokers."
Adopting a distinctly 'no nonsense' approach, Dowson has no doubts as to what makes a good BDM, especially during these troubled times.
"I'm very much of the firm belief that if there's something that we can't do, you say it straight away and not put the application in and see how we go because there's a client at the end of it, and I'm very big on client outcome," she said. "That's how you build your business, because brokers rely on you for your knowledge of the market."
That knowledge translates into using "all your contacts" within the mortgage market, relying on your BDMs and building strong relationships with them "because they will support you".
She added: "Speak to your lenders and your BDM supports on what you've currently got. And then understand the market moving forward - now it's good to probably adapt and change."