Borrower willing to take £40,000-hit to exit current deal, it emerges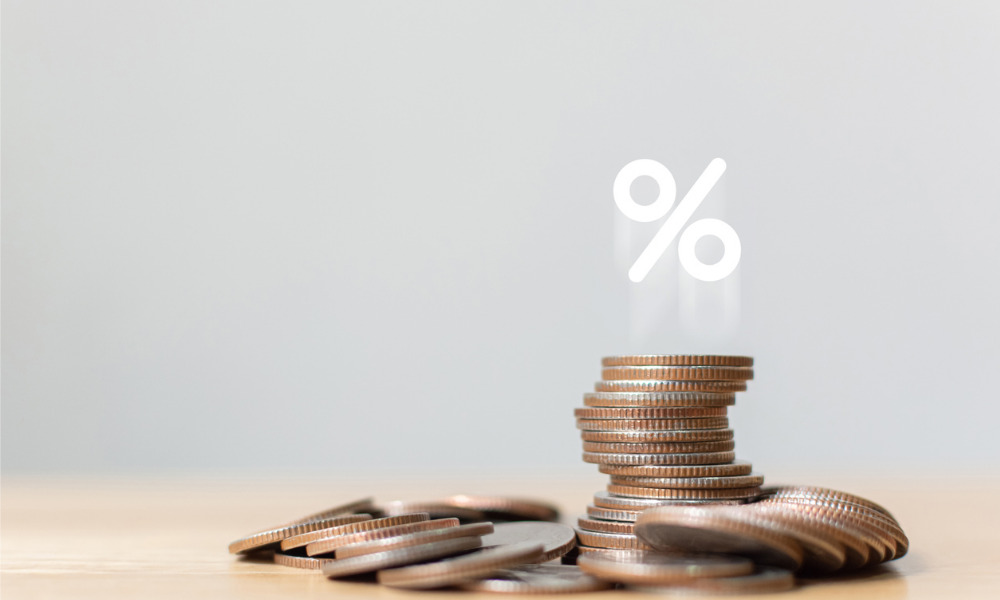 Lenders continued to withdraw a record number of mortgage products on Wednesday as evidence emerged that some borrowers were taking extreme measures to avoid having to pay higher rate charges.
According to Moneyfacts, lenders pulled more than 900 mortgage products – reportedly the biggest daily drop ever recorded - just as the Bank of England was forced to intervene to buy UK government bonds and prevent the collapse of pension funds following sterling's slump.
On Wednesday, the TSB announced that it was withdrawing its three- and five-year, fixed first time buyer and remortgage products, along with three buy-to-let products. The latest large lender to do so.
Read more: Is a house price crash coming? Brokers weigh in
The Mortgage Works (TMW) also announced that it was temporarily withdrawing its range of fixed rate, buy-to-let mortgages, although tracker mortgages would remain on sale. Its range of fixed rate buy-to-let mortgages would be reintroduced later in the week.
The market is also bracing itself for further rate rises as the BoE said on Monday that it would not hesitate to raise them if needed. Meanwhile, experts predict that rates will peak next June at around 6%.
According to reports, more than two million households will face a steep increase in their mortgage repayments as experts warn there could be a sharp fall in house prices of between 10% and 15% within the next two years.
Michael Aldridge, the director of brokerage Lucra Mortgages, close to Bath, revealed to The Times that a client had been willing to pay a £40,000 charge to secure a new deal now, "because they were worried about how much more they would be paying when their deal ends".
Speaking to Mortgage Introducer shortly afterwards, Aldridge confirmed that the client - a City investment analyst - had been willing to forego a £40,000 penalty to exit their current 1.11% deal, due to come to an end in February 2024, in order to secure a new seven-year, fixed rate at 3.18%.
"Obviously, we had to massively caveat that we can't predict what rates are going to do and caution about paying the 40-grand fee, but they were still keen to do it," he said.
In a further twist, he confirmed that a "few" of the client's colleagues were also doing the same.
Reflecting the current turmoil in the market, Aldridge said one of his 15 brokers was 970 in a queue with HSBC on Tuesday to obtain a rate but hoped "things might settle down in the next couple of days and not spiral out of control".
He said: "No-one could have predicted these circumstances and no-one knows what's around the corner. If the government do turn around and kind of backtrack on some of the mini budget policies, then I guess the acceleration in rates will come down a fair bit from what is currently being predicted.
"There's definitely a sense that lenders are watching and waiting to see what happens."
Read more: Mini budget response - "Lenders have pulled all their rates"
Having experienced first-hand the last financial crash in 2008, Aldridge was asked if he saw any parallels between the two.
"There are similarities, but the biggest difference is this is very much UK-focused rather than global. That adds some comfort - this feels kind of potentially within our gifts to change, or at least slow the panic and reverse some of the damage. The government could do things to remedy the situation," he added.
But hopes that the government might do a U-turn and shelve part of its mini budget, including the plan to cut $45 billion in taxes, were dashed, at least for now, when Prime Minister Liz Truss reportedly said she would stand by chancellor Kwasi Kwarteng, despite pressure on him to resign.
Professor Danny Blanchflower, a former external member of the BoE's interest rate-setting Monetary Policy Committee (MPC), earlier told Sky News "I have never seen anything like this", predicting that the government "will not make it to the end of the week" if it failed to change course.
"I have never seen anything like it - chaos reigns, but I think you're going to have to see some intervention this week," he said. "We've just listened to most of the mortgage markets in the United Kingdom being closed, and those that are not closed are being flooded by people trying to get fixed rate deals."