Forget about quick returns, but there are ways to lower tax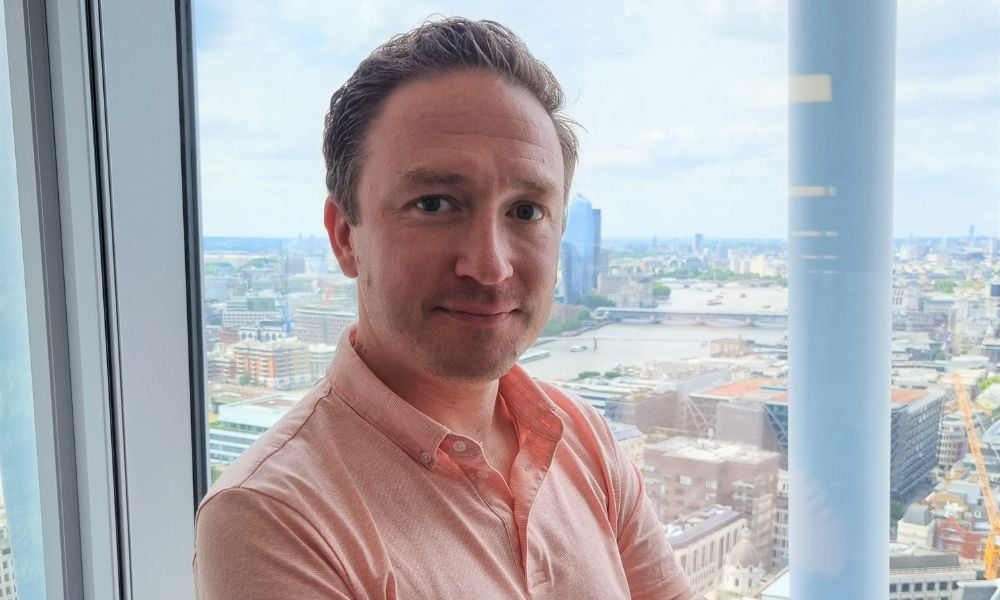 Spare a thought for landlords. Whenever they're mentioned in the news, it's invariably in stories about slum housing and the dire living conditions of low-income private renters.
As for the financial benefits of being one, thanks to the recent rises in interest rates, many who locked into a two-year, fixed buy-to-let loan product during the height of the COVID pandemic are being hit with the highest buy-to-let interest rates in years.
In addition, there's 9.1% inflation to contend with and the ongoing issue of having to fund eco-upgrades to their rental properties.
In such trying circumstances, it would be normal to assume there are better ways to invest your cash than in a buy-to-let property.
But not according to Richard Saunders (pictured), commercial manager at Paragon Bank.
"It's still a viable long-term investment," he said.
To make the point, he pointed to Paragon's recent research, showing that the proportion of landlords planning to purchase their next buy-to-let property through a limited company hit its highest level for three years in Q2, up by 12% compared to the first quarter this year.
Read more: Buy-to-let mortgage cost posts largest monthly increase
In a survey of 700 landlords, Paragon found that just under half (47%) of landlords who own between one and five properties said they expected their next purchase to be through a limited company, rising to more than three quarters (78%) among those with portfolios consisting of six or more buy-to-let homes.
"What has changed in the last few years, and which has really driven limited company as a wrapper to do it in, is the tax changes that have been phased in, so landlords doing it in their personal name are no longer able to offset the mortgage expenses as an expense," he said, adding that taxes are much lower for a limited company than they are for high-end tax-paying landlords operating under their own name.
It's also assumed that investing even partially through a limited company can help landlords to withstand inflationary pressures better than if they were to invest in property in their own names.
Read more: Buy-to-let mortgages: Are they still worthwhile?
Asked if he thought landlords had a public image problem, he pointed at the recent study carried out by the Social Market Foundation, supported by Paragon, showing that the vast majority of the country's tenants were happy with their landlords.
It found that the vast majority of private renters (85%) said they were satisfied with their landlord, while (81%) said they were happy living in their current property.
Saunders said: "The image of the unhappy tenant who's only renting because they can't buy is a little bit of a false falsehood. The private rented sector may have a little bit of an image issue, but it's ill-deserved."
With the government's plans to build 340,000 or so homes a year effectively shelved, Saunders argued that the private rented sector also filled a crucial social role.
"People need to live somewhere, and if they can't buy and the government isn't providing more social housing, then the private rented sector has to absorb that, otherwise we're just going to have lots of homeless people.
"It serves a vital purpose in the country, and it's a growing purpose because we're not building enough homes - the population is increasing, and the social housing sector is not growing."
According to research by specialist rental platform Ocasa, there are now roughly 10.5 million rental properties in the UK – accounting for 35.7% of all dwellings – compared to about 9.4 million a decade ago.
But while the sector may be growing, there's also a limited housing stock, meaning greater numbers of people will have to share the same square footage, according to Saunders.
Read more: Landlords, BTL investors and renters face new reality
"You're going to see more demand for HMOs (homes in multiple occupation) and multi units, which might be one of the knock-on effects as to why it's driving more limited company business, because if you're going to run an HMO or a multi-unit block, you need to know what you're doing. And generally, professional landlords are more likely to take on that sort of venture than an amateur landlord," he added.
Despite the market's buoyancy, he expressed concern at rising mortgage rates and their impact on the BTL sector.
"Any landlord who is potentially looking to get into the market for the first time may well sit on the fence for a little while to make that move because of limited stock," he said.
"But secondly, if rates are rising, then financially it becomes less and less profitable for them to do so. They may well sit it out for next couple of years and then come back when rates are more stable. That said, interest rates are still historically low compared to what historic averages are. So for the right property, a buy-to-let still make sense - you can still make a profit now."