Mortgage broker warns of "a real threat to landlord profitability"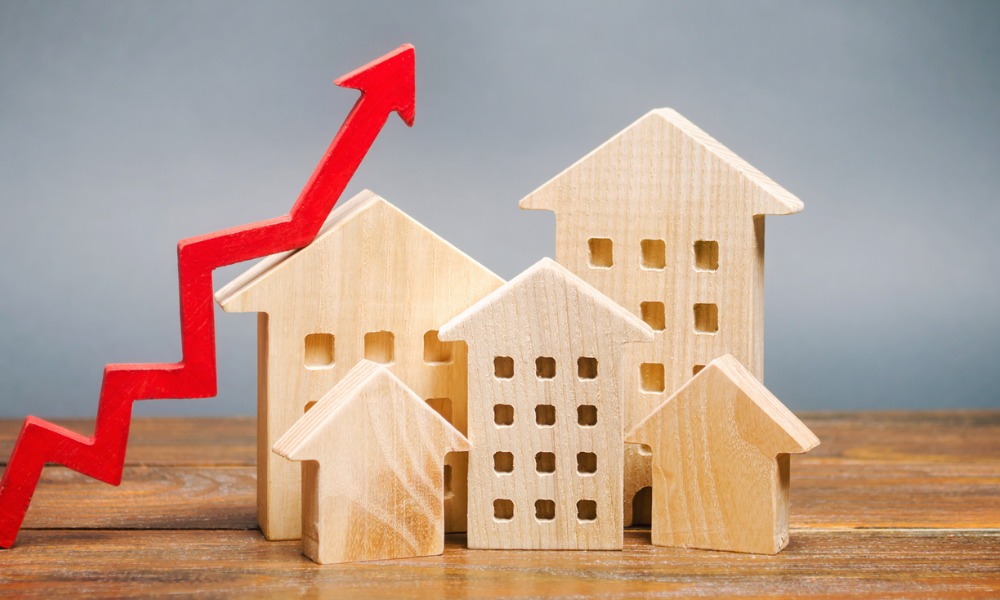 The cost of typical buy-to-let fixed rate mortgages popular with landlords has seen the largest ever month-on-month increase this year, the latest research by online buy-to-let mortgage broker Property Master has revealed.
Compared with last month, a typical five-year fixed rate buy-to-let mortgage with an LTV of 60% for £160,000 increased from 2.80% to 3.24%, up 0.44%, or an increase in monthly cost from £388 to £447. Landlords are now paying up to £59 more per month, including fees. This is an increase of £174 per month since the start of the year.
The increase was slightly less for two-year fixed rate mortgages. The cheapest typical buy-to-let mortgage is for a two-year fixed rate mortgage, for £160,000 with a loan-to-value of 60%. Its cost moved up by 0.43% from 2.69% to 3.12%, an increase in monthly cost from £395 to £452, or £57 per month, once fees are included.
Read more: Buy-to-let mortgages: Are they still worthwhile?
Commenting on the findings of its Buy-to-let Mortgage Tracker, Angus Stewart, chief executive at Property Master, said the latest increases in mortgage costs for landlords are "going to shock many."
"Landlords, like so many people, are being squeezed on all fronts. Increasing amounts of taxation, regulation, and the cost of building materials are already impacting margins," he explained.
Stewart pointed out that while mortgage rates remained at a low level, the business of investing in property still made sense for so many. However, he said increased mortgage interest costs which, due to tax changes, can no longer be offset now for the majority of landlords, are a real threat to landlord profitability.
Read more: Viability of buy-to-let called into question.
"There are a range of issues at play in the buy-to-let mortgage market in addition to rising Bank of England rates that are exacerbating the situation for those landlords looking for competitive mortgage finance," Stewart added. "Volatile financial markets have impacted on some lenders' ability to stay in the market as they would wish while others are swamped with applications and are using the blunt instrument of rates to reluctantly control the flow of business."
Stewart's advice to landlords is to "be ready to move very quickly if they do need new finance by having everything in place to go."
"Mortgage products can appear and then disappear within a matter of days, and therefore, to secure a decent rate, a landlord needs to have all their information available quickly. For some, it may even be worth paying an early redemption fee to jump on a good new deal," he elaborated.
The Property Master Buy-to-let Mortgage Tracker, which reports its findings every month, follows some 30 lenders who constitute around 75% of total buy-to-let mortgage lending.
As well as typical two- and five-year fixed rate buy-to-let mortgages, the tracker also tracks the cost of buy-to-let mortgages taken out by landlords through a limited company as opposed to those taken out by private individual landlords and the cost of a house in multiple occupation mortgages, and those mortgages taken out by landlords buying holiday lets.