Inflation and high interest rates hit renters and landlords – but investors can mitigate impact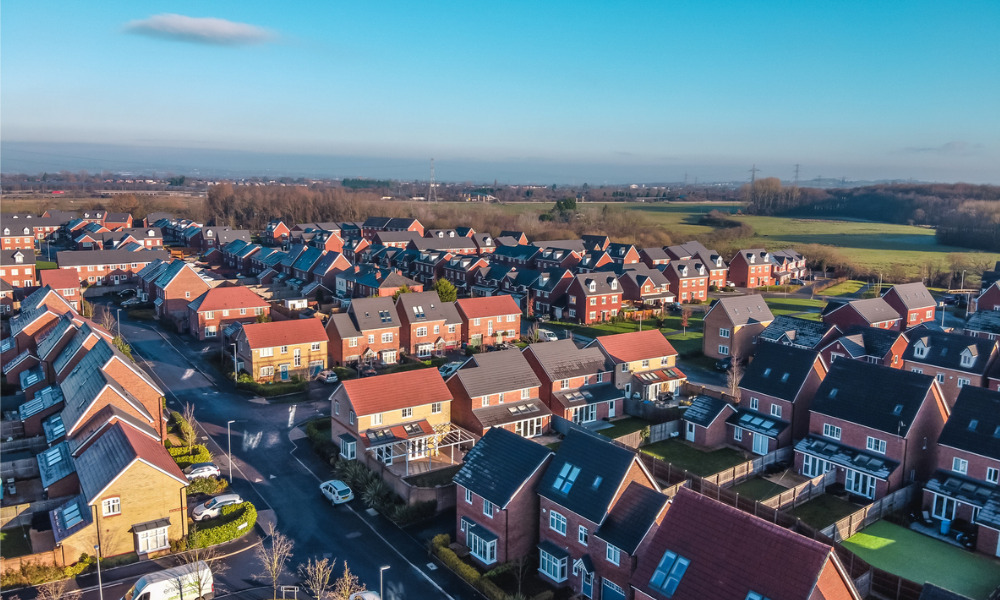 Landlords who locked into a mortgage during the height of the COVID pandemic will reportedly be hit with the highest buy-to-let interest rates since 2015.
According to a report in The Daily Telegraph, landlords face paying more than £1,600 extra a year, while investors who remortgage will be hit with a double whammy of having to pay thousands of pounds extra in interest as well as funding eco-upgrades to their properties in line with regulations.
That's because in May interest rates have risen from 3.22% to 3.4% for a two-year fixed buy-to-let loan product – the highest in seven years, according to analyst Moneyfacts - while the average five-year rate has increased for the third month in a row, up from 3.42% to 3.56%.
The report noted that lenders had replaced rates with higher pricing daily following the Bank of England's decision earlier this month to increase rates to a 13-year high from 0.75% to 1% in an effort to curb inflation.
Read more: UK rental market at "breaking point"
However, according to separate research by GetGround, a buy-to-let company and management platform, investing even partially through limited companies can help landlords mitigate the impact of rising inflation better than if they were to invest in property in their own names.
Three quarters of those surveyed (76%) said that limited companies allowed them to adjust more easily to rising inflation, while a similar proportion (73%) revealed that limited company investing made them feel more protected against inflation.
The findings come as property investment through limited companies reportedly continues to grow, with GetGround revealing that up to 81% of UK landlords of the companies it surveyed hold at least a quarter of their property portfolio in limited companies.
Moubin Faizullah Khan, CEO of GetGround, said: "Whether it's because of its financial, administrative or time-saving benefits, it's unsurprising that a limited company structure is recognised as a useful defence mechanism against the impact of inflation.
"In this unprecedentedly high inflation environment, limited companies prompt greater responsible investment, too. By moving to a limited company structure, landlords reduce the costs of running their property investments, making them better placed to keep rents at an affordable ‒ while still profitable ‒ level for their tenants."
Read more: Rental homes increased by 1.1 million over last decade
GetGround's research also suggested that landlords with single investment properties or smaller portfolios were less likely to choose limited company structures than those with larger portfolios.
Faizullah Khan added: "At a time when some smaller landlords might question the long-term viability of property investing, the industry can and must do more to dispel myths and misunderstandings that surround limited company investing.
"Gaining a better perspective on the investment structure could be the deciding factor for many of these people when they consider whether or not being a landlord continues to be the right thing for them."
Renters hit financially
Meanwhile, according to new research by Play Like Mum, the average cost for a monthly rent for a three-bedroom house has now risen to £1,287, representing a 47.4% increase in 10 years.
Analysing historical data based on factors such as renting, bills and broadband from the past 10 years, the study attempted to calculate how the cost of housing had changed over the last decade.
It found that housing as well as rental prices had increased rapidly during that period. Since 2011, the average monthly cost of renting a family-sized house or apartment has risen by £414, representing a 47.4% jump.
The data comes after another report revealed that the number of UK rental properties has soared by more than 1.1 million over the last 10 years.
There are now roughly 10.5 million rental properties – accounting for 35.7% of all UK dwellings – compared to about 9.4 million a decade ago, according to research by specialist rental platform Ocasa.