Expert discusses the influence of technology on the mortgage space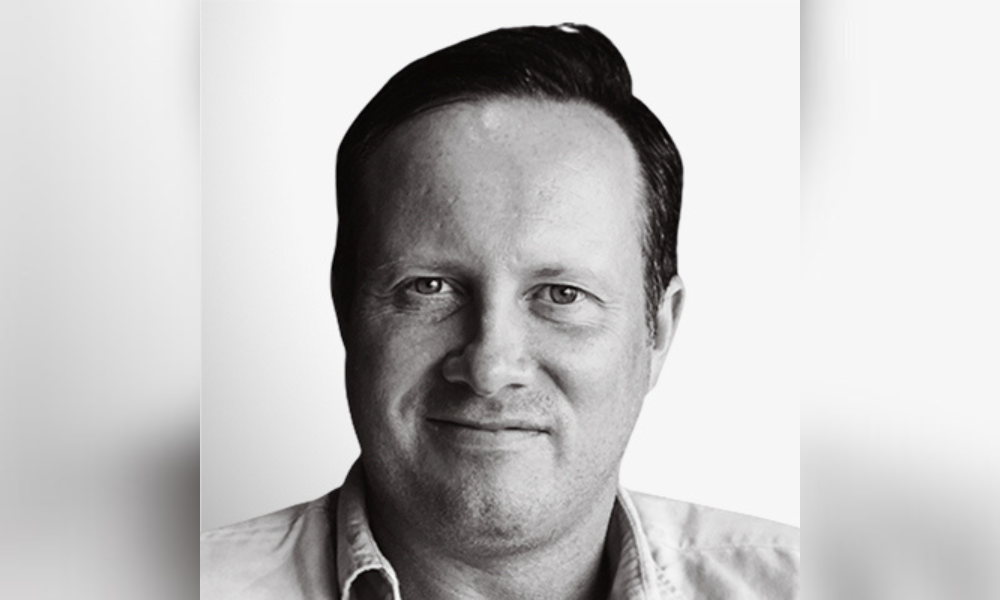 The growth of technology has been a consistent trend across all markets, but the pandemic's influence on the housing market was particularly pivotal, marking a significant leap in technological advancements.
So, how has technology impacted the housing market and how have brokers had to adapt in recent times? Mortgage Introducer reached out to an expert to find out.
How has technology evolved in the mortgage space?
Chris Little (pictured), chief revenue officer at finova, said the evolution of innovation within the mortgage market has been a journey marked by distinct phases.
"Pre-2008, systems showcased advanced features, but the financial crisis prompted a shift towards prioritising control and order, leading to a slowdown in technical advancements," he said.
Around 2015 to 2016, Little said a resurgence in technical evolution became apparent, bringing renewed vigour to the mortgage market.
In more recent times, while discussions about AI in the mortgage industry often revolve around optimising paper form data capture, he said, the focus has shifted towards more progressive elements.
"Credit reference agency interfaces and valuation processes have become more commonplace, albeit with room for increased efficiency," Little said.
Despite ICR technology being long-established, he said there is a renewed push toward integrating cutting-edge solutions.
Open Banking, Little said, has emerged as a pivotal player in this narrative, though its success has been more pronounced in unsecured lending.
"Bridging the gap in the mortgage market involves addressing the reluctance to share sensitive bank details, especially among the older demographic; brokers, who command 80% of the market, add another layer to this complexity," he said. However, Little added that recent developments showcase successful cases where these challenges have been navigated.
Integrating technologies that offer real-time affordability assessments and enhance risk understanding, he said, is also becoming a focal point. As the mortgage industry embraces these innovations, Little said, the prospect of a more streamlined, efficient, and technologically advanced landscape comes into view particularly given that the top 10 or so lenders in the UK command an estimated 80% of market share.
"As such, the competitiveness in this landscape is palpable, and amidst the current market dip, there is an anticipation of potential consolidation through mergers and acquisitions in the coming year," he added.
Foreseeing a shift, Little said it is expected that lenders investing in technology to streamline processes and enhance user experience will likely stand out. The ability to adapt, especially by integrating with sourcing tools and collaborating with the broker community, he added, is crucial.
Little believes faster turnarounds and efficiency in delivering services are poised to be key factors in determining the success of lenders in an increasingly dynamic and competitive market.
"As we look ahead to the next year, these dynamics are poised to shape the landscape of the UK lending market," he said.
How did COVID advance technology in the housing market?
The onset of COVID-19, Little said, became a catalyst for technological advancements in the lending landscape.
Initially, he said the shift to remote working posed challenges, especially for traditional building societies, necessitating the sudden acquisition of laptops and network adaptations.
The limitations of paper-based systems in a remote environment, Little said, prompted a swift embrace of digital solutions.
"For some lenders, this technological evolution became a lifeline; those with 100% digital processes, facilitated through APIs and tools like DocuSign for E-signatures, thrived," he said.
COVID-19, Little added, forced a level of technological hygiene, making it clear that reliance on paper was no longer sustainable.
Lenders relying on manual processes, Little said, found themselves at a disadvantage, with some acknowledging that without their digital systems, they might not have weathered the storm.
"The pandemic-induced adoption of technology created a spike in the market's buoyancy post-COVID," he said.
Little added that the housing market experienced heightened activity, and lenders have been on a wave of technological adoption for the past two to three years.
This shift, he said, has been largely positive, with increased efficiency and a move away from the historically paper-heavy mortgage processes.
"While the long-term consequences remain to be seen, the current wave of technological adoption in the mortgage market is generally viewed favourably," Little said.
Concerns about potential drawbacks, Little said, such as running too fast without proper checks, are acknowledged but not yet realised.
"The Mortgage Market Review and the incorporation of stress testing and future affordability checks have contributed to mitigating potential downsides, making the recent technological advancements a positive force in the industry," he said.
How have brokers adapted to advancing technology?
Brokers, especially those in smaller organisations, Little said, have arguably felt a more pronounced impact from recent industry changes compared to lenders.
"While large brokerages like London & County and John Charcoal exist, the presence of one, two, or three-person operations is notable," he said.
The challenge for smaller entities, Little added, lies in adopting new standards, technologies, and compliance measures, including those associated with Consumer Duty.
Consumer Duty, in particular, Little said, has been a significant shift for brokers, introducing checks and balances that, while necessary, can be more challenging for smaller players to integrate seamlessly.
"To alleviate their burden, increased adoption of sourcing tools becomes crucial; while these tools have been part of the landscape for a while, entities like Twenty7Tec are pushing for more advanced technologies to be embraced by the broker community," he said.
Automation, especially in Customer Relationship Management (CRM), Little said, is another area where brokers could benefit.
"Some smaller brokers have adopted platforms like Broker CRM, formerly known as eKeeper, effectively assisting in client communication and timely reminders, such as when a fixed-term is nearing its end," he said.
Automated CRM tools, Little said, can be instrumental in helping brokers stay connected with clients and guiding them through necessary financial decisions, like switching to a new product.
Although progress has been made in the adoption of such technologies, he added that there is room for improvement across the broker community.
"Enhancements, such as more intelligent systems that prompt actions like suggesting the right product switch based on market conditions, can significantly benefit both brokers and their clients," Little said.
Overall, Little believes the call for more technology in the broker community is evident and points towards a need for continued advancements in tools and platforms.
How do you believe the technological advancement has impacted the housing market? Let us know in the comment section below.