Brokers views vary on the capability of AI in the sector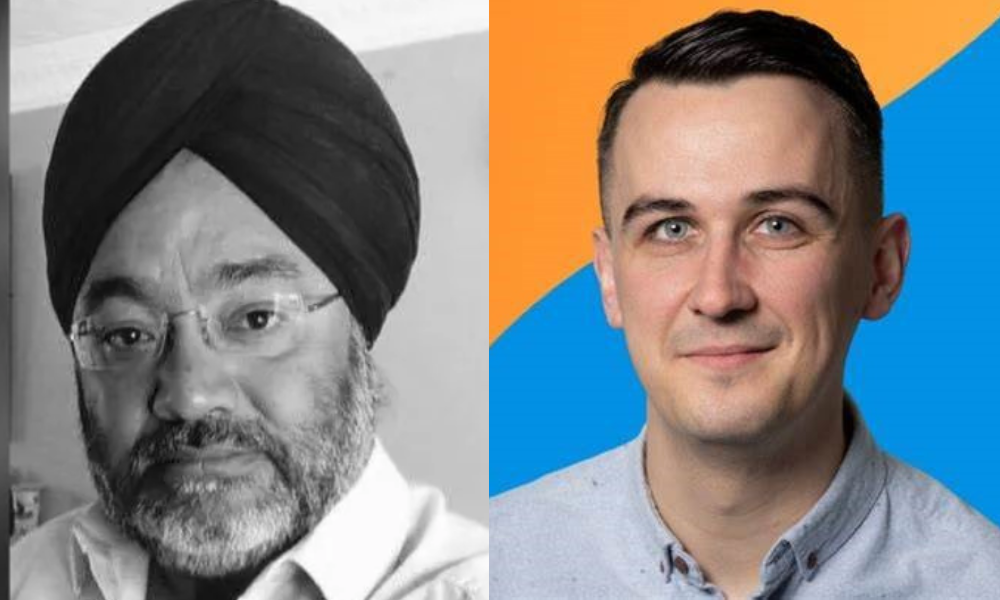 An artificial intelligence (AI) offering created by mortgage technology and broking company Koodoo recently passed the UK Certificate in Mortgage Advice Practice (CeMAP).
Koodoo-LLM, the company's proprietary AI technology, successfully scored the required above-70% passing grade in all three of CeMAP's required modules.
So what do brokers think of AI within the mortgage sector and the practicality of AI replacing advisers?
Complement rather than compete
Bob Singh (pictured left), founder at Chess Mortgages, said that technology in the mortgage sector is still in its infancy.
"However, the dramatic appearance of AI on the scene will lead to wholesale changes going forward, and slow adopters will be left behind," he said.
Singh believes that AI will be able to fact find, analyse documents and verify them, check bank statements via Open Banking, talk to credit bureaux and HMRC, as well as talk to lenders, find a suitable lender and write a suitability report, all in a millionth of a second.
"Fortunately for us, that is a few years away so our jobs are safe for now; the question of whether AI will replace advisers is likely to be revisited in a generation though, when it becomes more likely," he said.
Clients nowadays want that human touch in the advice process, but Singh said for those future borrowers who are growing up with AI, he believes they are more likely to embrace it.
Despite this, Singh said that AI, when used in tandem with the human touch, is a more potent proposition, and he would like AI to complement the adviser rather than compete with them.
Chris Targett (pictured right), director at Social For Brokers, said AI is not going away anytime soon, and he believes brokers need to research how it can help their business.
Similarly to Singh, however, Targett said AI should be implemented alongside brokers in order to improve processes, rather than to compete with them.
Finding the right balance is key and Targett said there are areas AI would struggle alone, such as conveying empathy with a client's situation and lending an ear to a messy mortgage split with an ex-partner.
"AI is learning every single day, but can it really learn human emotion to a point where it seems authentic, I beg to differ," he said.
AI alone is not enough
Scott West, director at Propertyze Consulting Limited, said 'roboadvice' may be able to pass CeMAP, but it is unable to understand the nuances and complexities that can be expressed in a phone call.
West said hesitation, misuse of terms, uncertainty, the inclusion of soft facts - these are things that are extremely likely to be missed by AI at the moment.
"Couple this with complex income, property, or credit status, and you end up with an error, rather than a pragmatic human response," he said.
For those vanilla cases, West said, AI is a blessing, but beyond that he believes it will not be able to compete with an adviser.
"Some lender criteria is not always as fixed as it may seem, but without a broker calling to discuss, those exceptions just will not be considered," he said. Inevitably, West said AI will be able to perform many roles, and fulfil many of the needs of the mortgage market, however there will always be those that need a human touch.
Stephen Perkins, managing director at Yellow Brick Mortgages, said that AI can certainly pass a multiple choice exam with the textbook in its data set. He added that it can also check published criteria as well as answer simple questions about house buying and mortgages.
Where AI will not replace an experienced broker, Perkins agreed with West, is the client relationship, the cases that fall between the cracks between set criteria where speaking to a business development manager (BDM) or underwriter can get a case placed.
"It also will not be so effective at interacting with solicitors and estate agents, and helping with the legal paperwork," he said.
Do you believe AI could eventually replace the role of an adviser? Let us know in the comment section below.