Demand for flexible accommodation is on the rise in the UK and with HMOs no longer seen as simply a residence for students, they can be a sound investment, delivering higher yields.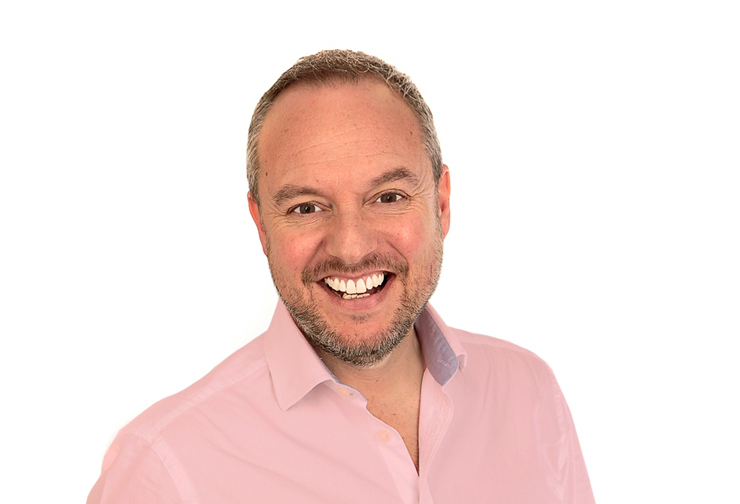 Paul Brett (pictured) is managing director - intermediaries at Landbay
Houses in multiple occupation (HMOs) have become much more popular over the past few years.
So what exactly are HMOs, how do they vary from multi-unit freehold blocks (MUFBs) and why should you be interested in them?
The definition of an HMO as defined by the government is: 'A property rented out by at least three people who are not from one 'household' (for example a family) but share facilities like the bathroom and kitchen.'
In comparison an MUFB is multiple, separate, independent residential units held under a single title.
So a unit of self-contained accommodation to put it clearly, this means it has its own bathroom and toilet and a kitchen or cooking area for the exclusive use of the individual or household living there.
If the individual or household needs to leave the unit or flat to get to the bathroom or kitchen, then it is not self-contained.
Examples of an MUFB include: purpose-built blocks of flats, houses converted into flats or it can be a number of houses all held under one freehold title.
It is also important to note that properties which do not fall within any particular use class for the purposes of planning permission are classified as 'sui generis.'
This is Latin for 'of its own kind' and means that more bespoke and local rules will exist. Buildings falling under sui generis include HMOs with seven or more bedrooms.
There are many advantages to the landlord or investor in investing in an HMO, for a start the yields are higher.
By having multiple different tenants each paying rents then the yields are a lot higher and present a lower risk as the chance of void periods where the property is completely empty is much lower than it is when renting a property to a single family or household.
Demand for HMOs is high at the moment too. Students are one of the biggest drivers of demand of HMOs as this provides affordable – and arguably more sociable – accommodation, something in high demand at this time of lock down.
But HMOs are no longer just the domain of students; as single-household accommodation becomes less affordable, the demand for HMO accommodation is rising, which is good for investors looking to expand into this area.
There are things to be aware of with HMOs however. If the property is let to five or more tenants from more than one household, and some or all the tenants share toilet, bathroom or kitchen facilities, then it is mandatory for the landlord to hold a licence.
This licence is granted by the local authority that the property sits in. In addition, different local authorities can require additional licensing, so it's imperative for the landlord to know its local authority's position before investing in the property.
The sort of things that a local authority will look for in order to grant a licence is floor area. There are strict rules on how big a bedroom needs to be based on how many people are sleeping in it.
There will also be additional rules around fire safety, with fire doors, fire extinguishers and sometimes and additional fire escape being mandatory.
Article 4 direction
Landlords also need to be aware of what is called 'Article 4'. Article 4 direction is a statement made under the Town and Country Planning Acts.
The 'direction' removes all or some of the permitted development rights on a site.
Existing HMO's rented prior to the planning requirement coming into place automatically qualify, however any gap in HMO rental means you lose Article 4 permission.
Therefore a landlord who purchases a property to convert to an HMO has to be aware of any current or potential Article 4 directives.
Particularly when purchasing, for example, a three bedroomed property to convert into an HMO where they may not be aware that Article 4 will then apply.
It is only very rarely that a council gives Article 4 retrospectively either, so brokers can play a valuable role by flagging this up to their clients.
This also occurs with 'sui generis' properties. Any landlord who purchases a six-bedroomed dwelling who wants to make it larger and add an extra room or more will have to get local authority planning for sui generis use – even if the property already has Article 4 permissions.
Finally, the type of valuation that an investor needs to have also depends on the size of the property.
For an HMO with up to six bedrooms, the investor will need an investment valuation. If they then own seven or more properties they will need a 'red book' commercial valuation.
While a number of lenders will lend on HMOs, MUFBs and those falling into the sui generis category, the criteria will differ from lender to lender.
Different lenders will lend on HMOs with different room numbers, for example Landbay will lend on a property with up to 12 bedrooms, but others will not go up that high.
Finally, lenders will typically look at how much experience a borrower has in letting out that size of property.
Most lenders will expect the borrow to have experience of letting a similar sized property, so don't expect your client to be able to go from renting out a couple of standard, single household residential properties to an HMO with 12 rooms.
Demand for flexible accommodation is on the rise in the UK and with HMOs no longer seen as simply a residence for students, they can be a sound investment, delivering higher yields.
HMO's stand strong against market fluctuations and can deliver a consistent demand.
Just ensure your client is aware of the rules, regulations and tax policies when expanding into this arena.