New research reveals dream locations of Gen Zs and millennials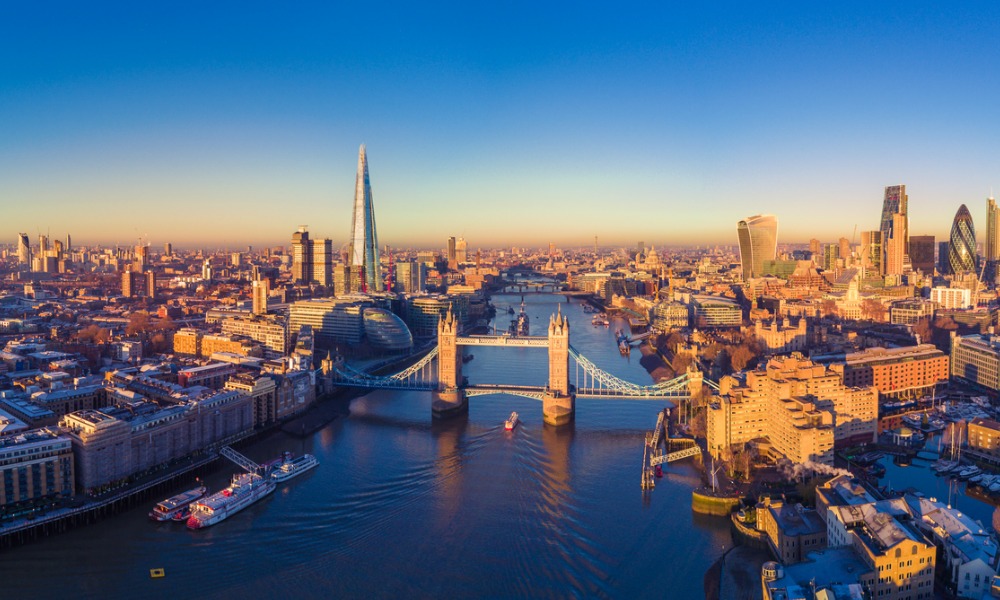 The UK's younger generations – Gen Zs and millennials – have named the places they want to live, with trends showing that they still prefer to reside in bigger towns and cities.
Almost a third of those asked (32.4%) in a survey released by McCarthy Stone chose London as their ideal place to live, opting for hustle and bustle over country life.
By contrast, the desire for living in the capital was low (7.2%) among baby boomers – those born between 1946 and 1964 – with the older generation opting for picturesque cities and seaside locations. Gen Zs are those born between 1997 and 2012, while millennials comprise the age group born between 1980 and 1995.
Read more: Younger generations think and feel differently.
After London, the buzzing seaside resort of Brighton was preferred by 18.8% of younger people, followed closely by the UK's second largest city, Birmingham, at 18.3%. Picturesque Edinburgh (17.5%) and Bath (17.2%) also made it to the top five dream locations of the younger generations.
Aside from identifying the most popular locations, the Generational Property Hotspots survey also aimed to uncover priorities for moving and perceptions of the property market.
Outdoor loving Gen Zs and millennials were found to value green space, with an average of nearly two-thirds (64.9%) placing outdoor opportunities top of their house-hunting agenda.
Over three-fifths (62%) placed importance on the ability to make friends in their new location.
Third on the list for those in the age group was access to public transport (59.8%) and practical minded Gen Z's and millennials said they would relocate to be closer to family (59.2%) and improve their work life balance (58.7%).
Access to healthcare (67.3%) and public transport links (66.1%) topped the list for baby boomers, but the results revealed that being able to make new friends (56.4%) was also a top reason for this age group to move.
The research also revealed the most desirable property features for young house-hunters, finding that car-loving Gen Z and millennials would rather choose trusty parking spaces for their new property over glamorous aesthetics.
On average, more than half (60.5%) named a driveway as the most important property feature for their next move. The second most popular property feature was a big garden (59.6%), while a property with a garage (55%) was third.
"Across the UK's generations, the most consistent results we've seen from the findings is that variety is the most important thing for Brits, whether they're a Gen Z or a baby boomer, or want to live in the north or south of the country," Alastair Pegg, marketing director at McCarthy Stone, said.
"Even though the trends seem to show people dream of a life away from the big cities as they get older, there are still plenty of those who are just as keen to be in one of the nation's hubs. No matter which generation it is, things like access to the outdoors and being near to family and friends always remain top of our priorities, so there will always be a different perspective on where someone's dream location and property will be."
Lastly, the survey also found that financial help towards a new home had also affected different generations.
Read more: Hodge: Financial gifting among families growing in importance post-COVID.
Millennials revealed that they had been gifted, on average, £26,502 by their parents and grandparents to buy a new home.
This figure was even higher with Gen Zs, who said they could expect £29,786 towards their property fund from their parents and grandparents.
According to House Price Data from January 2022, the average 10% deposit for a mortgage would cost £27,200, which means Gen Z and millennials may even rely on family members to cover their deposit.
The McCarthy Stone survey was commissioned through Censuswide and surveyed 2,000 UK adults in January 2022.