Incentivising green mortgages among solutions, says expert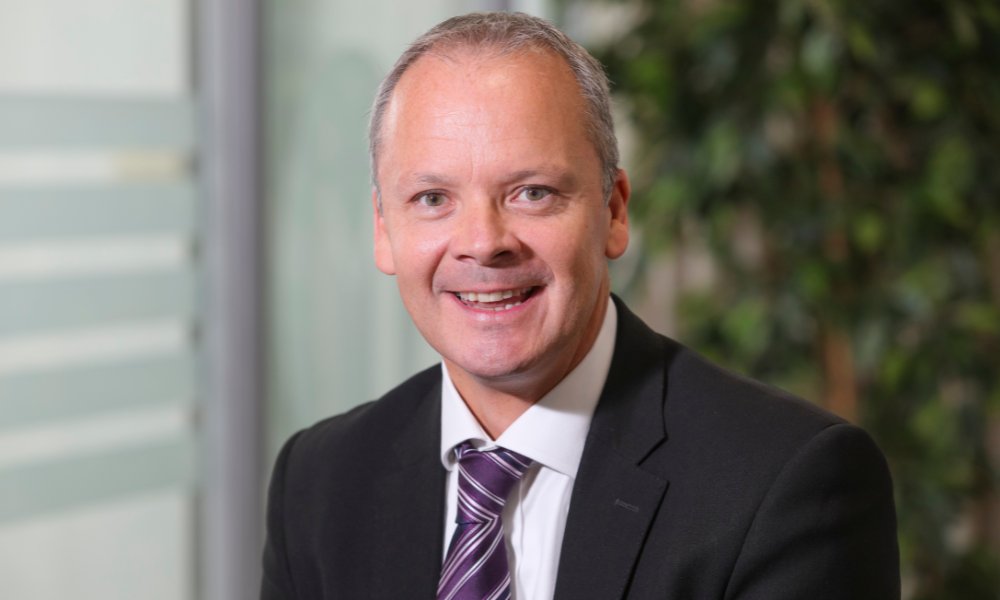 There's no easy way to say it. As things stand, with raging inflation, rising mortgage interest rates, and rocketing fuel and food prices, you'd be forgiven for thinking that the last thing on the minds of most homeowners is spending their hard-earned cash to reduce their carbon footprint.
There's evidence to back the claim. A recent study by property experts Cornerstone Tax found that 45% of homeowners are put off from making their homes more energy efficient due to the cost involved.
And there are other hurdles, even for those households eyeing net zero. The same study also revealed that 22% of homeowners looking to make their homes more energy efficient found it impossible because of planning restrictions.
The government has also met with criticism amid claims it's too hard for consumers to set up the Smart Export Guarantee (SEG) scheme, which pays households for the solar energy they 'export' (electricity that's not used but pumped back into the grid).
Read more: Homeowners put off by cost of green renovation
Ben Thompson (pictured), deputy chief executive officer at the Mortgage Advice Bureau (MAB), agreed that environmentally conscious households were facing an uphill struggle, especially now.
"There's obviously lots of rocks in the road and major challenges around affordability at the moment," he said. "People have various other challenges in terms of household expenditure and the obvious barriers are big, but what we're also lacking is an experienced pathway and awareness to getting to 2030."
The date is significant. Eight years from now the UK is committed to reducing economy-wide greenhouse gas emissions by at least 68% (in 2025, all buy-to-let property starting a new tenancy will also require a 'C' EPC rating). By 2050, the aim is for the whole of the UK to be net zero.
Given that households are one of the biggest emitters of greenhouse gases, accounting for 26% of total emissions in the UK on a residency basis, there is nonetheless a sense of urgency that something should be done now to lower the carbon footprint in homes, at the very least.
MAB recently shared five steps on how to achieve exactly that, including draught-proofing a home, taking out a green mortgage, which rewards consumers for buying or owning an energy efficient home, and saving energy by installing smart meters and heat pumps.
Read more: Co-founder calls on government to help struggling households
With household incomes set to plunge by 10%, Thompson was asked if consumers could afford to make all these improvements.
"No, quite simply. And I think a lot of people couldn't do it even before, in the last six or nine months," he said candidly. "Only those who've either been very environmentally aware, have a lot of disposable income and made changes, or bought properties that are energy efficient, can do it."
If it sounded like a hopeless situation, Thompson stressed that this wasn't the case, even in the current economic climate.
Changing consumer behaviour, offering bespoke solutions, including mortgage rates at least as competitive as standard ones to incentivize people, were ways forward, he said.
"Consumers will be incentivized if it's cheaper. Those are the things that are within the gift of lenders," he said. "Is anybody better placed to have that discussion with consumers and mortgage intermediaries? I think the answer is 'no'."
He said he was strongly against heavy government involvement ("it can't always be the answer"), believing the mortgage sector could play a bigger role to help consumers.
"As an industry, we're better off working together around how we approach pricing and availability of mortgages, and we need to try to really speed that up," he said. "We've got a brilliant intermediary industry. It's not beyond the art of the impossible to start to find ways to prioritise so-called green mortgages, and, in particular, the pricing and the attractiveness of those products to help people to move from a low EPC rating to one that says 'C' plus."
Regarding the five steps, Thompson said the cost of installing such expensive items as heat pumps will tumble given time, but the message intermediaries should be putting across is that "there's something that can be done very quickly" and that households can take "baby steps" to reach an 'A', 'B', or 'C' rating.
Getting the message across that houseowners can make huge savings in the long run was crucial, he said, pointing out that consumer awareness around green mortgages was almost non-existent.
"The difference between a 'G' rated property and an 'A' is about £40,000, and that's the sort of thinking we need to start instilling - you're actually improving the value of your home," he noted.
"There's a massive opportunity for us as a sector to promote that conversation with customers, and even if they don't do anything for four years, it doesn't matter. You're sowing a seed for the next conversation for when you might want to do something with them. Now's the time to start thinking and talking that way because we've got a chance to do this."