Push for solar urged amid mounting threat of fuel poverty for millions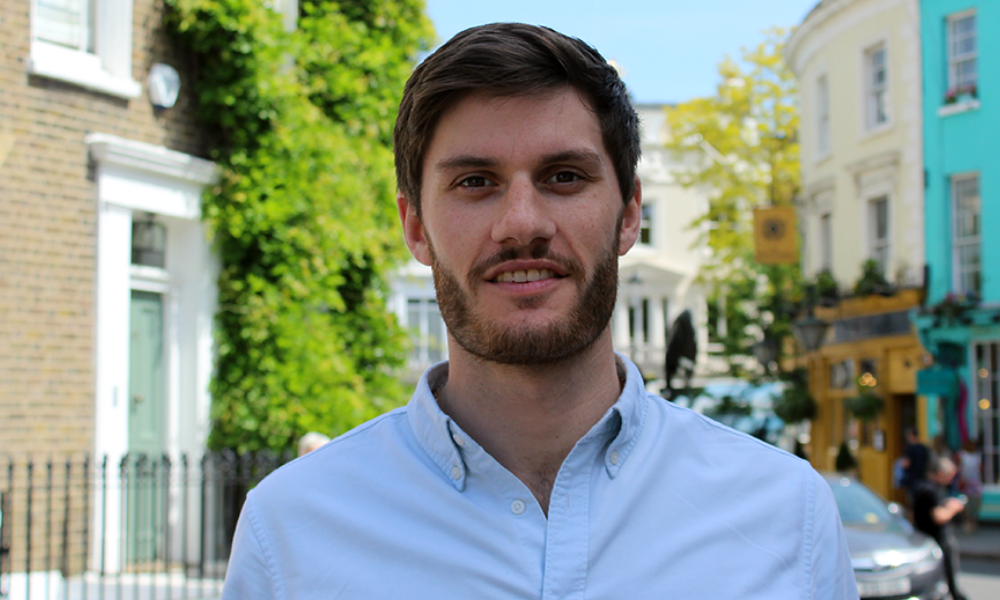 The head of two green energy-focused firms has called on the government to do more to help UK households struggling with rocketing fuel prices.
Llewellyn Kinch (pictured), co-founder of UK energy switching service Switchd, and MakeMyHouseGreen, which uses smart data to calculate savings made by green technologies, said more needed to be done to support struggling households.
He was also critical of the government's Smart Export Guarantee (SEG) scheme, launched in January 2020, which pays households for solar energy they 'export' - that is electricity generated but not used, as it's pumped back into the national energy grid.
Speaking to Mortgage Introducer, he said: "The smart export guarantee is not good for two reasons. It's a real pain for the customer and for their energy supplier to set up. And then it just doesn't pay very much. Wholesale rates for electricity are at 30 per kilowatt hour, but you get paid five which just doesn't make sense; it doesn't feel like it's incentivizing you to get bigger or to help provide that green energy."
Kinch made the comments shortly after Switchd issued a statement urging households to adopt solar power to save on soaring energy bills, which could hit £4,266 a year from January 2023.
Read more: Eco features sliding off homebuyers' priority list?
Kinch said households could slash bills by adopting solar power, adding that by reducing dependence on the National Grid they could benefit not only the environment but other households by helping to bring prices down.
He said the attraction for solar energy was on the rise even before the Russia invasion of Ukraine caused fuel prices to soar, which is now threatening to plunge many households into fuel poverty this winter.
"There was a real upward trend regardless," he said. "People were interested in going green, so there was a real drive towards making your home green anyway. The increase in energy prices has driven more of that. It's probably caused just as much pain as it has benefited because there's loads of demand, which means that our suppliers are struggling to deliver the best service that they can."
Read more: UK housing and net zero – why Britain is in a tough spot
Switchd has estimated that a small solar system of eight panels could cost £5,500, with savings of £749 a year.
And although the UK enjoys roughly half the number of hours of sunlight per year compared to Mediterranean countries, Kinch insisted that it still made sense to install solar panels in homes.
"You are still getting a decent output, even when there's cloud cover. There's still a lot of a lot of light coming through. It's not as good as it would be in the south, but you still get more than enough output to make a good return on your investment, particularly if you're using that energy for yourself rather than exporting it, because then you're saving 13 kilowatt hours," he said.
However, aside from the cost of installing solar panels, UK households face a multitude of other challenges when it comes to being energy efficient.
A study conducted by EDF of 21 million homes across England and Wales found that over half (58%) only meet insulation standards of 1976 or earlier - potentially costing households up to £930 a year to make them net-zero compliant.
Kinch conceded that insulating a home should be a priority, as it has a much bigger environmental impact and involves a smaller investment than solar.
To add to the challenges faced by homeowners, according to a report in the Guardian newspaper last year, nine in 10 households rely on gas boilers, adding that UK households have a higher gas consumption than almost all other European countries, at roughly twice the EU average.
That report appeared last September, before the Ukrainian conflict sent fuel prices soaring even higher. Kinch cited this as an added reason to incentivize households to get solar. "The more they generate themselves, the less they have to depend on gas," he said.
The tide could be turning. New data from MCS (Microgeneration Certification Scheme) – the national standards body for renewables – shows that 61,320 UK properties had solar panels installed in 2021 – a 71% increase on the previous year (35,841).
And according to Switchd, home solar panels are expected to pump out far more this year than the 3GW of electricity they produced in 2021 – and that was a record in itself.