Verdict delivered moments ago...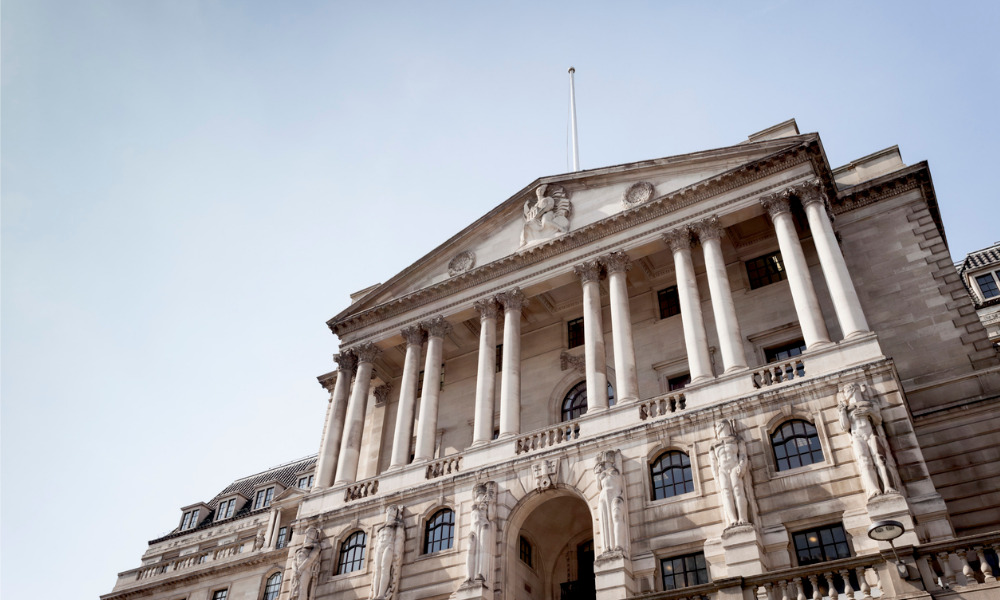 The Bank of England (BoE) has today made the decision to adjust interest rates by 0.5%, leaving the current bank base rate at 2.25%, up from 1.75% previously.
The decision comes after days of speculation that the UK central bank would increase the base rate by either 50 basis points – as it did last August – or by a larger 0.75% rise. But there was little doubt that the bank's Monetary Policy Committee (MPC) would decide on a rate increase despite a recent drop in inflation last month, from 10.1% in July to 9.9% in August.
The MPC has been trying to combat rising inflation since December last year, when it made the first of six consecutive rate increases. It is increasing the cost of borrowing to bring the inflation rate down to 2%. The BoE, however, said earlier that inflation could reach double figures before the end of the year.
Ross Boyd, founder of mortgage comparison platform Dashly.com, said a sizeable rate increase would send shockwaves through the property market.
"Yes, rates will still be low compared to their historical average but a huge amount of homeowners and buyers have never known rates this high," Boyd pointed out. "Factor in the impact of skyrocketing inflation and an economy that's teetering on the edge, and you have all the ingredients for a serious slowdown in transaction levels as people buckle up for a turbulent 12 months ahead.
"It's no surprise we're seeing a significant number of people on our platform choosing to pay an early redemption charge in order to lock in before rates rise further. In the current property market, more people than ever are playing the percentages."
Andrew Montlake, managing director of mortgage broker Coreco, added that there's no doubt that a rate increase would make many prospective buyers think twice.
"Even though rates will still be low historically, a lot of people who have only owned post-global financial crisis will be starting to feel very exposed," Montlake said. "Some would-be upsizers may down tools and choose to sit tight for the time being.
"For first-time buyers, the psychological impact of a rate rise is likely to be less pronounced as their alternative is the rental market, where prices are off the scale."
Montlake also remarked that while there is talk that prices will fall as rates rise, he believes that is unlikely, unless the economy enters a deep and protracted recession.
"We are more likely to see the rate of price growth fall, and perhaps even flatline, during the year ahead. As ever, the lack of supply will act as a glass floor under the property market," he said.
Read more: What to expect from the housing market in the next few years?
Emma Jones, managing director of Frodsham-based broker When The Bank Says No, noted that a handful of lenders had already increased their rates in anticipation of today's base rate decision.
"Without doubt, many people are not adequately prepared for the new rate era we're entering," Jones said. "Worryingly for tenants, an interest rate rise could see landlords increase rents in order to cover the rising cost of buy-to-let mortgages."
Rob Peters, director of Altrincham-based Simple Fast Mortgage said borrowers coming off fixed rate mortgage deals were also "seriously unprepared for the full 240 volts of interest rate shock they are about to receive."
"Increased mortgage costs, combined with higher commodity and energy prices, will undoubtedly result in highly leveraged borrowers suffering the most," Peters added. "Some will have to downsize, buyer appetite will reduce, and many aspirational buyers will have to put their new home purchase on hold.
"Even then, though, the core need for people to have homes will still exist and so the wheels won't be coming off the property market just yet."
Jones also believes that a property crash is unlikely, saying that "demand for homes is still as strong as ever, so we are certainly not expecting the housing market to completely halt."
Read more: BoE delivers verdict on UK housing crash.
Mark Robinson, managing director of Southampton-based Albion Forest Mortgages, shared that even though people are surprised initially by increases, they eventually just accept them.
"People need a roof over their head and rental prices are increasing at the same rate or even higher in some areas of the country," Robinson said. "We can't control interest rates, but it will definitely make having a good broker essential for most people to ensure they get the best deal."