Buyers are struggling to build up deposits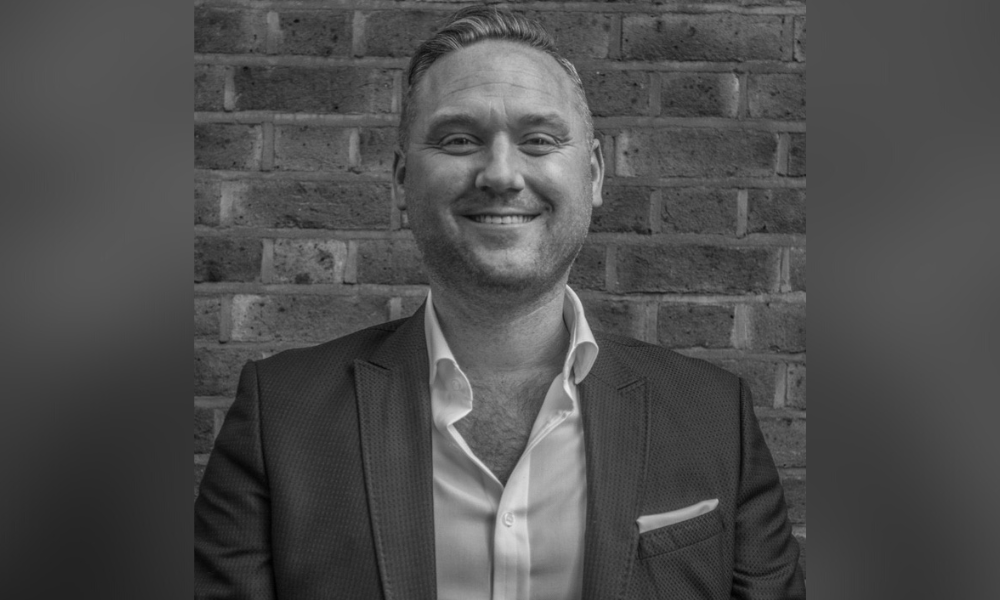 Higher loan-to-value (LTV) mortgages have grown in popularity in recent years – a popularity that is increasing even more due to the difficult financial situations many across the country are finding themselves in at the moment.
With the cost-of-living on the rise, combined with other factors such as the pandemic and the war in Ukraine, buyers are struggling to save for large deposits.
Despite the growing push for, or perhaps need for, higher LTV products, Stuart Collar-Brown (pictured), co-founder and director of My Auction, explained that the future for 95% LTV mortgages is an uncertain one.
"From the point of view of lenders, of course they want a large number of people to take out 95% LTV mortgages so they can secure loan repayments from these mortgages for the next 25 to 35 years," Collar-Brown said.
However, he explained this comes with the risk that in five years' time if people are unable to repay their mortgage and if the market drops, a large number of these mortgages would fall into negative equity, which he said would result in there being little point in the lender repossessing the property because it would not cover the existing finance on it.
"With the Bank of England planning to scrap affordability tests, what will happen to those who have a 95% LTV product when their mortgage reverts to its standard APR and wages have not increased, but the cost-of-living has continued rising substantially?" he questioned.
As more people begin to experience these pitfalls in the coming years, Collar-Brown said he expects to see a decline in this product type as it becomes increasingly hard for homeowners to keep up with the mortgage payments.
Read more: 95% LTV mortgages can only go so far in helping first-time buyers
He explained that one of the biggest struggles for homebuyers to get on to the property ladder at the moment is not solely due to the size of their deposit, but the complete lack of stock in today's market.
"The lack of stock, coupled with the fact that house prices have risen by £65,000 on average in England since 2017 and £100,000 since 2012, is making it harder than ever for people looking to buy," he said.
This is essentially a 60% increase in 10 years on the average house price in England, but Collar-Brown said that wages have not increased at the same rate.
On top of this, he noted that rent prices have also increased during this time, as well as the cost-of-living, meaning those renting and attempting to save a deposit have less expendable cash to put towards a deposit.
"Therefore, we have seen a mass shift in many young couples moving back home with one of their parents to save enough to get on the ladder, but still struggling to buy their first home due to a lack of stock," Collar-Brown added.
Read more: Barclays set to launch 95% LTV Mortgage Guarantee Scheme products
Given current market conditions, Collar-Brown explained that depending on personal circumstances and an individual's view on homeownership, more buyers may feel forced to utilise 95% LTV products.
"Personally, I think there is too much onus placed upon young couples to get on the ladder as soon as they can," he said.
For those who do not live near their parents, or other family members with a spare room, and are having to pay rent while also paying out for commuting and the general rising cost-of-living, Collar-Brown said the time it takes to save the 5% deposit could still be many years. On top of this, with the goalposts constantly moving as house prices rise, he outlined that this only lengthens that period.
"The only way the market stabilises is by having more properties on the market so that demand softens, and prices rise at a much slower rate or remain relatively level," Collar-Brown said.
He noted that this is only achieved by building more affordable houses for first-time buyers, but added that this has proven to be extremely difficult, partly due to the increased cost of labour since Brexit and the continued increase in the cost of materials.
"As a society we need to look at how this has happened because there has to be a better way for non-homeowners to buy their first home without such a struggle," he concluded.