All eyes on Bank of England's expected rate increase this week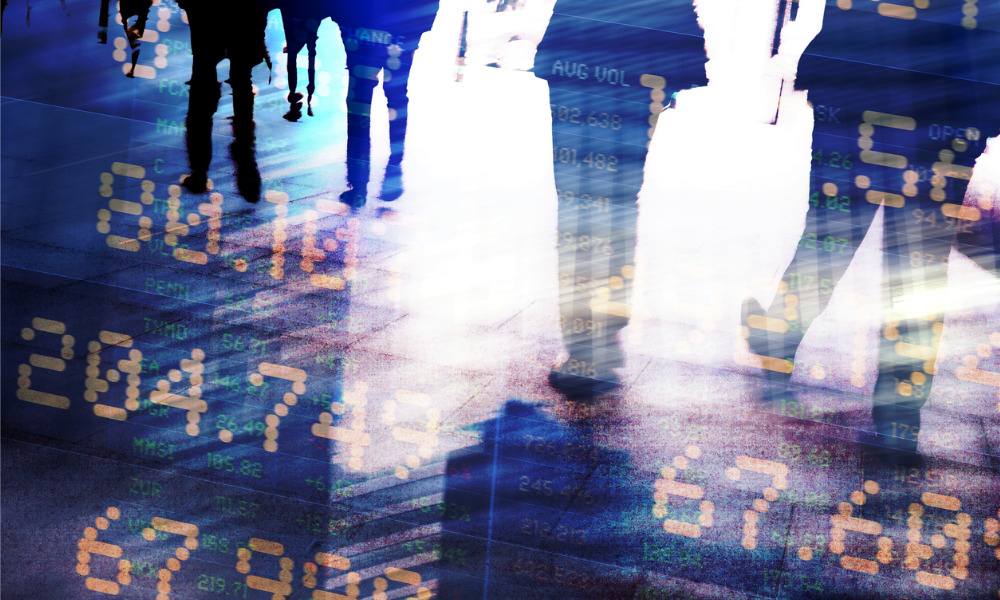 Mortgage approvals have fallen significantly, pointing to a slowdown in the housing market.
Figures show that approvals for house purchases dropped to 66,800 in September, down from 74,400 the previous month, although they were above the past six-month average of 67,200.
Approvals for remortgaging also dropped in September, to 49,100 from 49,500 in August, the Bank of England (BoE) data confirms.
Households deposited an additional £8.1 billion with banks and building societies, up by £4.9 billion compared to August and representing the largest increase since June 2021 (£9.9 billion).
Read more: How popular are tracker mortgages?
Ashley Webb, UK economist at consultancy Capital Economics was quoted by Reuters saying September's money and credit figures "point to further signs that consumers have been become more cautious in response to the weakening economic outlook".
For his part, Richard Pike, Phoebus Software chief sales and marketing officer, said the BoE's figures were "the first sign that housing is being affected by the current economic situation", adding that when finances are stretched, "moving house falls down the priority list".
He said: "The double hit of rising inflation and increasing interest rates is enough to give pause. We saw warnings of redundancies from estate agent chains last week, which reflects the ebb in confidence and restricts the number of properties coming to market."
However, he added: "There is still work to be done for brokers and lenders. This is an opportunity to look at affordability and assess where vulnerabilities lie. A proactive approach now is vital to ensure that the most vulnerable borrowers know their options and are managed through any difficulties in the coming months."
Simon Webb, managing director of capital markets and finance at LiveMore said the data indicated a possible slowing down of the housing market as the cost of borrowing increased.
He added: "Base rates will rise again when the Monetary Policy Committee meets on Thursday likely moving up to at least 3%, a rate not seen since November 2008."
Emma Hollingworth, distribution director at MPowered Mortgages, said the figures reflected the housing market's volatility due to the turmoil in the economy.
In response, she urged would-be home buyers to seek the advice of brokers. "It is more important than ever that they seek out independent advice when it comes to choosing the right mortgage product for them," she said.
"Equally important is the quick, efficient and, critically, safe processing of mortgage applications so that homebuyers opting for fixed rates can lock in before these move again. As we approach the Bank of England's base rate decision on Thursday, where we could in all likelihood see another rise, it is important that brokers are supported with the right resources to help them process applications as quickly as possible."
Stuart Wilson, COO at Air Group, said the economy had changed since the reversal of the mini budget earlier in September, coupled with the Bank of England easing its controls.
"While in an ideal world people would be in a position to wait until things become more stable before looking to borrow, remortgage or move existing borrowing, this is simply not possible for many," he said. "Sound financial advice, however, remains the rock on which UK borrowers can build their finances. In the later life lending world, speaking to a specialist adviser who can talk you through all your options and the features and flexibilities of the products on offer is vital.
"Taking advantage of the options offered by modern equity release plans to make ad hoc interest payments, ongoing capital repayments or rebroke plans in as little as five years can help to manage the impact of higher rates. Advisers need to be speaking to their clients about their options and helping them to navigate this increasingly complex landscape."
Read more: Interest rates top 7% – industry reacts
Jason Tebb, COO of property search website OnTheMarket.com, noted that net borrowing of mortgage debt by individuals had remained consistent with August and above the six-month average, but added that approvals for house purchases - an indicator of future borrowing – "decreased significantly" and that buyers had less buying power as interest rates and the cost of living continued to rise.
"People move for a variety of reasons and will continue to do so, even in more challenging markets, but new properties coming to market must be priced realistically or are likely to struggle to sell and stick on the market," he commented.