Brokers have reacted to Nationwide's latest house prices data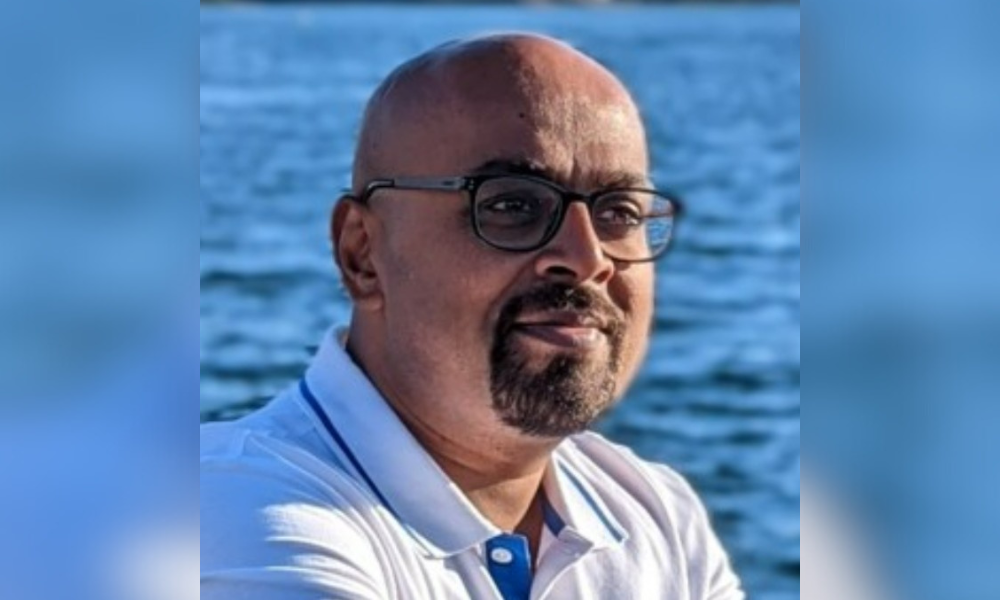 House price growth dropped in May, both on an annual and month-to-month basis, with the average price of a home declining to £260,736, according to Nationwide Building Society.
Kundan Bhaduri (pictured), director of The Kushman Group, said May was moving along nicely until last week's inflation data rattled the mortgage market, prompting lenders to withdraw and increase rates across the board.
"This will have a profound impact on demand, affordability and the overall dynamics of the property market for the rest of 2023," Bhaduri said.
Uncertain times
Bhaduri said uncertainty surrounding inflation, interest rates and the economy will temper buyer sentiment.
"This latest disruption in the mortgage market, with higher borrowing costs and reduced access to financing, will deter potential buyers and place even more emphasis on affordability, which means borrowers are likely to have to put in larger deposits," he said.
In turn, Bhaduri said this makes the market tougher for first-time buyers and less attractive for investors.
The one thing we can all be sure of, Bhaduri said, is that while house price growth will slow down in 2023, house prices will continue their steady climb upwards soon enough given the intrinsic demand in our economy, the entrenched lack of supply and the relative strength of the jobs market.
"Overall, despite this latest mortgage market turmoil, we remain bullish," he added.
Riz Malik, director of R3 Mortgages, said the headwinds the Nationwide data refers to have definitely picked up over the course of the past week.
Malik added that the current mortgage market volatility we have, that was sparked by the inflation data, could restrain property transactions moving forward, with rising rates potentially deterring buyers.
"If the base rate heads above 5%, all bets are off, potentially inducing a property market slowdown," he said.
Projecting property market trends is difficult, but Malik said unless there is some substantial positive news, higher interest and mortgage rates could prompt a reduction in transactions during the rest of 2023 and see prices cool further.
Impact on the market
Ross McMillan, owner at Blue Fish Mortgage Solutions, said May started encouragingly and then swerved violently in the past week or so from relative stability to wild instability within the blink of an eye.
"How this recent shock to borrowers' systems impacts the overall housing market in the near future is difficult to gauge but, anecdotally, appetite from first-time buyers in particular remains stubbornly strong so far," he said.
McMillan added that, in Scotland, seemingly across most areas, there has been no real sign of any significant fall in prices and, while the number of buyers may be less overall, a percentage above the home report value remains the expected norm.
"Ongoing turmoil and uncertainty around rates and availability of products is, however, a hammer blow to any thoughts of recovery in the buy-to-let sector, which now seems set for a long period on the naughty step while lenders and investors consider their next moves," McMillan said.
Oliver Fish, director of estate agency Oliver James, said May saw a lot of activity in Central London with international buyers, in particular high net worths from the Middle East, coming to the capital in big numbers to take advantage of the recent softening of the market and investing here securely for the long term.
"We have seen landlords selling up their rental properties as the buy-to-let market becomes less attractive to investors with the cost of borrowing and increased legislation," he said.
Fish added buyers that require borrowing are having to look in a lower price range due to the increase in mortgage costs.
"My guess is that over the next couple of years the base rate will come down, better mortgage deals will appear and property will start heading the way it always does, namely up," Fish said.
Why do you believe house prices have fallen? Let us know in the comment section below.