Market remains "surprisingly resilient" despite the headwinds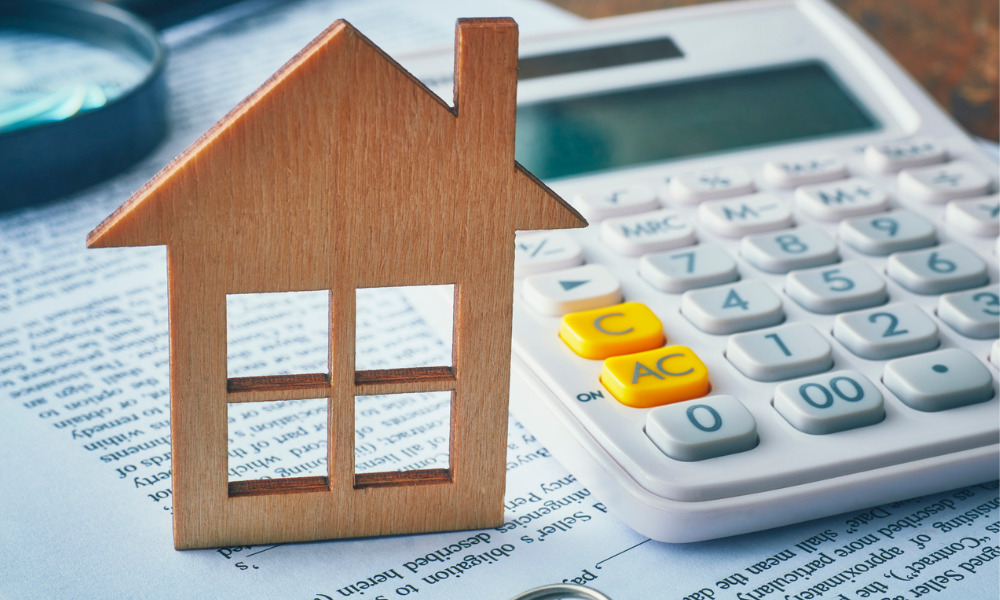 The average price of property coming to market in October was a record £371,158, rising by 0.9%, or an equivalent of £3,398, compared with the previous month, according to the latest Rightmove House Price Index.
There is little sign of downwards price pressure on existing properties for sale, the property listing platform said, with the number of reductions up 2% on last month to 23% of all properties reduced, which is still much lower than the pre-pandemic five-year average of 32%.
Rightmove noted that this new price record may seem surprising given the market uncertainty that followed the government's mini-budget in late September, but explained that it will take time for any impact to filter through to house prices.
"What's going to happen to house prices is understandably on the minds of many homemovers right now, especially following the market uncertainty after the government's mini-budget," Tim Bannister, director of property science at Rightmove, said. "There has been no immediate effect on prices, but the trend of a slight softening in the pace of growth continues.
"New sellers coming to market in the month have been pricing strongly, and the number of homes that were already on the market seeing a reduction in price is still well below the long-term average. It will take a bit of time for the market to settle in to a new, more 'normal' level of activity following over two years of market frenzy, especially with new developments happening almost daily at the moment."
The increase in average mortgage interest rates has expectedly caused some would-be home-movers to pause their plans, and overall demand went down by 15% in the last two weeks compared with the same two weeks last year. However, this is still 20% higher than the more normal market of 2019.
First-time buyers have been the hardest hit, Rightmove said, and demand in the first-time buyer sector was down by 21% in the last two weeks compared to the same two weeks last year, though it is still up 24% compared to the more normal market of 2019.
Despite this, those who have already agreed their purchase are not losing their resolve, with only 3.1% of sales agreed falling through in the two weeks since the mini-budget, which is in line with the 3.0% over the same two weeks during 2019.
"The vast majority of buyers who had already agreed their purchase are still going ahead," Bannister said. "Some aspiring first-time buyers will have had their plans dashed by the sudden nature of the mortgage rate rises, and now face a difficult situation with rents also rising, and a shortage of available homes to rent.
"Buyer demand was already starting to soften and higher interest rates were anticipated, but they've been brought forward sharply due to market uncertainties. Agents report that many of those who managed to secure a mortgage offer at a lower rate before lenders quickly increased them are now rushing through their agreed deal to avoid their offer expiring and facing a higher rate when they come to reapply."
Read more: No - house prices aren't falling (yet).
Tomer Aboody, director of property lender MT Finance, meanwhile, pointed out that higher interest rates could make buyers hesitant about committing to a purchase until calmness is restored.
"This could take time, although some are taking advantage of the uncertainty, especially those who have a mortgage approved and need to complete," he said. "While a slowdown in the housing market is inevitable, everyone will have to adapt to the new norm of higher rates.
"The government could look to assist with a restructure of stamp duty, helping facilitate transactions and getting the market moving in the right direction."
Jeremy Leaf, north London estate agent and a former RICS residential chairman, added that while there are concerns about rising mortgage payments and inflation outweighing savings from cuts in stamp duty and other taxes, some momentum should be maintained as buyers seek to take advantage of current rates before they rise even higher.
"Listings are up a little, and buyer enquiries down - so some prices are softening, especially in areas such as London where affordability is more stretched," Leaf stated. "However, on the whole, prices continue to be supported by record low unemployment, shortage of stock and recent stamp duty reductions.
"Risks are greater now, but the market has proved its resilience in the past so we wait to see whether recent political changes can bring some much-needed economic and market stability."