Senior economist, however, predicts economic hardships will bite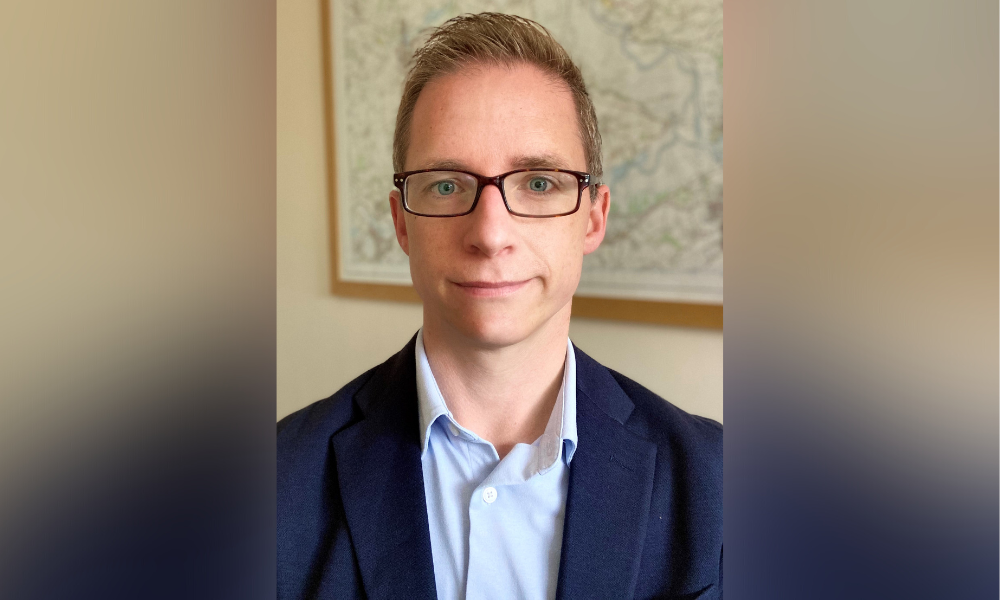 Double-digit house price growth last month came as a surprise given the economic headwinds the country is facing, Nationwide's senior economist, Andrew Harvey (pictured), has admitted.
Annual house prices in the UK increased by 11% in July compared to 10.7% the previous month, according to the Nationwide House Price Index.
It was the 12th consecutive monthly increase, showing that prices also rose by 0.1% month on month, with average house prices now reaching £271,209.
Read more: Nationwide reveals the latest on UK house price growth
The rate of growth surprised some market experts who pointed out that demand for homes was slowing down amid rising rates, the cost-of-living crisis and spiralling inflation, which last month jumped to a 40-year high of 9.4%.
Nationwide's data also showed that total housing market transactions in the three months to May were roughly 20% below the levels achieved during the stamp duty holiday, although they were still 5% above pre-pandemic levels.
Speaking to Mortgage Introducer, Harvey echoed the view shared earlier by his colleague and chief economist at the Nationwide, Robert Gardner, saying that he had been surprised by the housing market's resilience.
"At this point, we might have seen things starting to soften. We would have thought that some of these (economic) pressures would have started to translate into a more meaningful slowdown in prices," Harvey said. "It's quite clear that the headwinds are growing - the average mortgage rates have crept up quite a lot in the last few months, and, at the same time, we've seen the pressure increasing on households from rising inflation."
Explaining the data, he noted that a combination of low unemployment (it is close to 50-year lows, with the number of job vacancies approaching record highs) together with a lack of supply of homes for sale had been "quite a big factor in terms of keeping upward pressure on prices".
In addition, first-time buyer numbers were also proving to be resilient.
Split by sectors, he said investors were helping to buoy the market, noting that the buy-to-let segment "seems to be doing quite well at the moment".
Additionally, rental market growth was also proving to be quite strong, as demand was still high.
"With inflation still running strong it could be that some people are using buy-to-let and other investment properties to help serve as a hedge against inflation. It seems that the investment part of the market is proving quite resilient at the moment," he explained.
That included the purchase of second homes and/or holiday homes, a pattern repeated by landlords who wished to expand their portfolio.
Read more: BoE scraps affordability test – what do the experts say?
However, Harvey pointed out that some of the cost-of-living pressures and the increase in mortgage rates had not yet "fully translated through" to household budgets, although this would become more apparent later on in the year, once additional energy price increases came into effect in October.
"It does take people a while to react to those changing mortgage rates," he said. "So maybe the increase in mortgage rates we've just seen in the last month or so may not be fully reflected yet in terms of price patterns."
Looking ahead, he said he expected a slowdown in house prices during the fourth quarter, which would translate as single digit growth of about 7%-9% by the end of the year.
"It's unlikely that these sorts of (double-digit) levels could persist because house prices have been outpacing earnings for some time," he added.