Experts still believe a slowdown is coming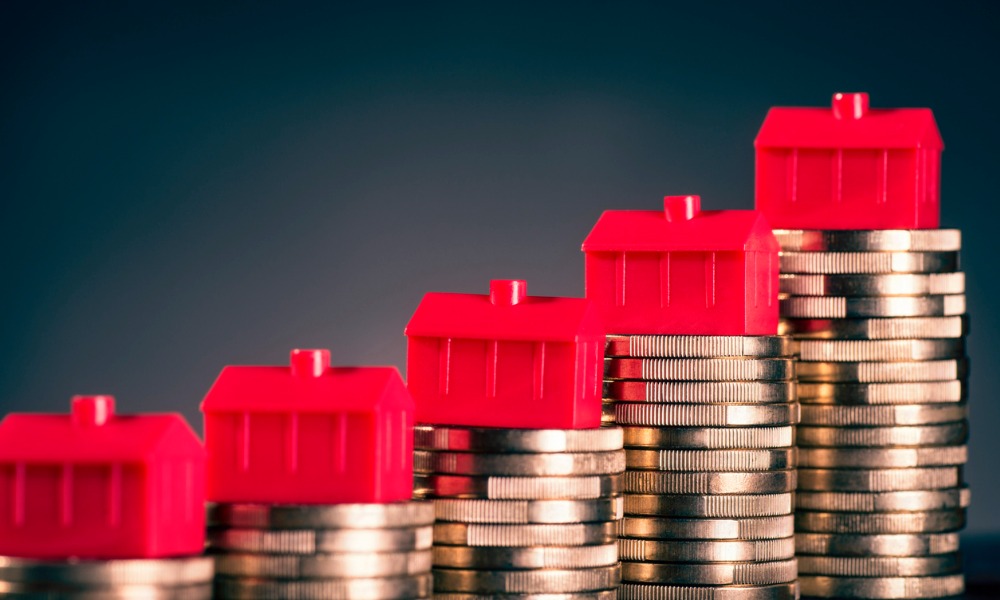 Annual UK house price growth increased slightly in July to 11.0% from 10.7% in June, the latest Nationwide House Price Index has shown.
Prices rose by 0.1% month-on-month, the 12th successive monthly increase, which kept annual price growth in double digits for the ninth month in a row.
"The housing market has retained a surprising degree of momentum given the mounting pressures on household budgets from high inflation, which has already driven consumer confidence to all-time lows," Robert Gardner, chief economist at Nationwide, said. "While there are tentative signs of a slowdown in activity, with a dip in the number of mortgage approvals for house purchases in June, this has yet to feed through to price growth.
"Demand continues to be supported by strong labour market conditions, where the unemployment rate remains near 50-year lows and with the number of job vacancies close to record highs. At the same time, the limited stock of homes on the market has helped keep upward pressure on house prices."
Rose Lyle, director of private clients at property consultants INHOUS, agreed that high buyer demand is still pushing house prices up.
"Despite stock levels freeing up a little, there is more than one buyer for each house, with competitive bidding on several transactions," Lyle said. "The autumn market is likely to be strong, despite rising interest rates and worries over the economy. There are plenty of buyers with cash available and, with inflation at the level it is, leaving that money in a bank account does not make sound sense."
According to David Reed, operations director at Richmond estate agency Antony Roberts, new instructions in coveted areas remain a big draw to eager buyers, keen to enquire or set up a viewing.
"While many families will have secured their desired move prior to the start of the academic year in September, there are still many purchasers looking for an autumn move and who are seemingly undeterred by any prospect of a further tweak to interest rates," Reed pointed out.
"The only surprise in these figures is why it is taking so long for the slowdown we have noticed in our offices over the past few months to be reflected in the numbers," Jeremy Leaf, north London estate agent and a former RICS residential chairman, said. "Don't get me wrong – we are seeing a reduction in growth, not a major correction as prices continue to be supported by lack of choice and a strong labour market. However, still-rising interest rates and cost-of-living pressures are likely to have an increasing impact in the next few months."
Tomer Aboody, director at property lender MT Finance, noted that while we are seeing a slight slowdown in growth and transaction levels, buyers are still buoyant and pushing through purchases, although at a more realistic market level.
"A slowdown is coming, due to inflation and higher interest rates, but this is likely to be very gradual," he said.
Nationwide's chief economist also expects the market to slow as pressure on household budgets intensifies in the coming quarters, with inflation projected to reach double digits towards the end of the year.
"Moreover, the Bank of England is widely expected to raise interest rates further, which will also exert a cooling impact on the market if this feeds through to mortgage rates," Gardner said.
Nationwide also shared that total housing market transactions in the three months to May were around 20% below the elevated levels resulting from the stamp duty holiday, but 5% above pre-pandemic levels.
First-time buyer mortgage completions have remained resilient, and are now around 5% above pre-pandemic levels, despite growing affordability pressures. Meanwhile, the number of cash transactions has remained elevated, though its share of activity has remained broadly stable at 35%. Buy-to-let purchases involving a mortgage also remain higher than pre-pandemic levels.