Is it a significant decision or not?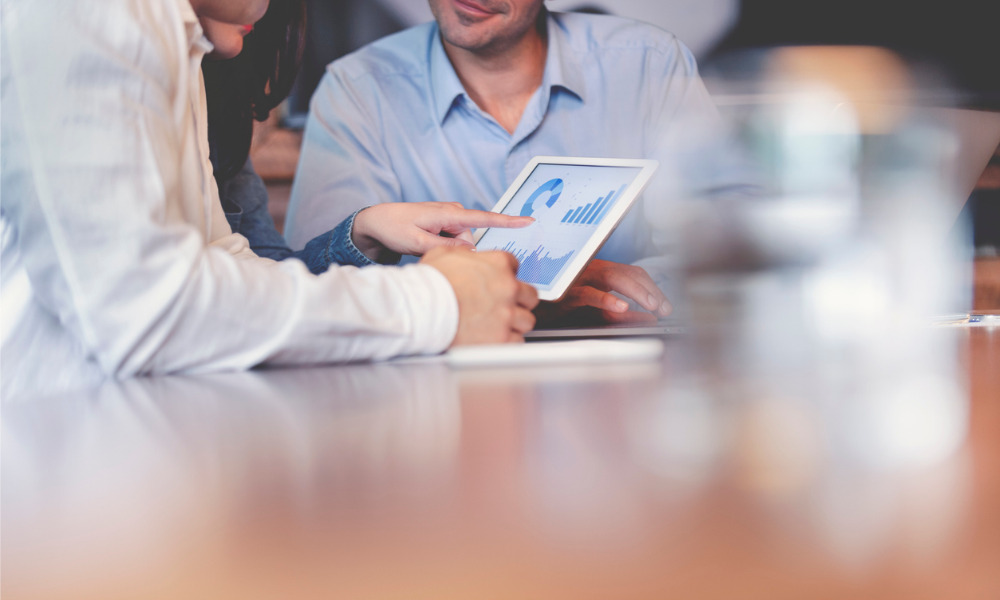 Mortgage professionals have played down the significance of the Bank of England's decision to scrap the mortgage affordability test.
The test was introduced in 2014 to calculate a potential borrower's ability to repay their mortgage if interest rates jumped by up to 3%. The move was intended to tighten up lending rules in the wake of the 2008 global financial crash.
It is thought that by withdrawing the test, some prospective borrowers, such as the self-employed or freelance workers, will now be able to access loans, although the strict loan-to-income (LTI) ratio, which is set at 4.5 times a borrower's salary, will still apply.
According to the BoE's Financial Policy Committee (FPC), the LTI flow limit will do a better job of "guarding against an increase in aggregate household indebtedness…than the affordability test", adding that the removal of one of the two layers of checks will still provide enough security for both the economy and individual borrowers.
Read more: Brits feel the crunch
However, although it will be up to lenders to decide whether to relax their own rules, critics have said that the rapid rise in interest rates, coupled with the scrapping of the affordability test, could result in more borrowers getting into financial trouble further on down the line.
Mortgage Introducer reached out to industry professionals for a reaction to the BoE's move.
Jeremy Duncombe, director at Yorkshire Building Society (YBS) and Accord Mortgages, said that while the YBS supported the BoE's removal of the affordability test, he did not expect borrowers would see "any significant changes".
He said: "Responsible lenders will continue to assess a borrower's affordability to make sure they do not lend more than someone can afford to repay, and the loan-to-income limits – the main influencing factor for affordability – isn't changing.
"That said, I think it's a logical decision as the market is in a very different place to that which immediately followed the financial crash. Lenders fully assess mortgages for current and future affordability and must still stress test those calculations before granting any loan.
"But despite rates currently rising, most economists and forecasts suggest the base rate is unlikely to go above 3%. What these changes do is ensure that borrowers' affordability is not stressed at unrealistically high levels and should help certain borrowers feel less penalised. It may also, for example, help address the current need for some to take longer terms in order to fit with affordability."
Harinder Chohan, mortgage policy manager at the Building Societies Association, said the move could help some people achieve the size of mortgage that they needed, adding that it would reduce administration for mortgage lenders over time.
However, he stressed that lenders should still assess affordability "carefully" and in line with rising rates.
"Responsible lending will prevail and there will be no free-for-all," he added.
David Hannah, group chairman of Cornerstone Tax, described the BoE's move as "an interesting decision" which would not change the way lenders provided mortgages.
But he warned that it could lead to higher house prices, as it would cause "increased levels of demand".
Stefan Boronea, co-founder of Proportunity, was more forthright, saying that homeownership will remain "near impossible" for first time buyers who only have a small deposit.
"While removing the mortgage affordability test is a move in the right direction, the loan-to-income limitations still make homeownership impossible for first time buyers who are struggling due to the cost-of-living crisis and a spiralling increase in rent," he said, adding that rising interest rates will strain affordability "even further".
He said much more needed to be done to make homes affordable to the next generation if a "generational catastrophe" was to be avoided.
"Innovation must continue across the mortgage industry, and much needed support must not be removed or stifled as prices continue to skyrocket and incomes fail to keep up. The ones who do not will be personally responsible for a generational catastrophe," he added.
Simon McCulloch, chief commercial and growth officer at Smoove, said the BoE's decision to scrap the affordability test would help to increase affordability and borrowing power for first-time buyers, although removing part of the safety net in the current environment was "a risky move…at a time when the cost-of-living is rising, along with base rate rises".