Borrowers spooked by threat of new interest rate rise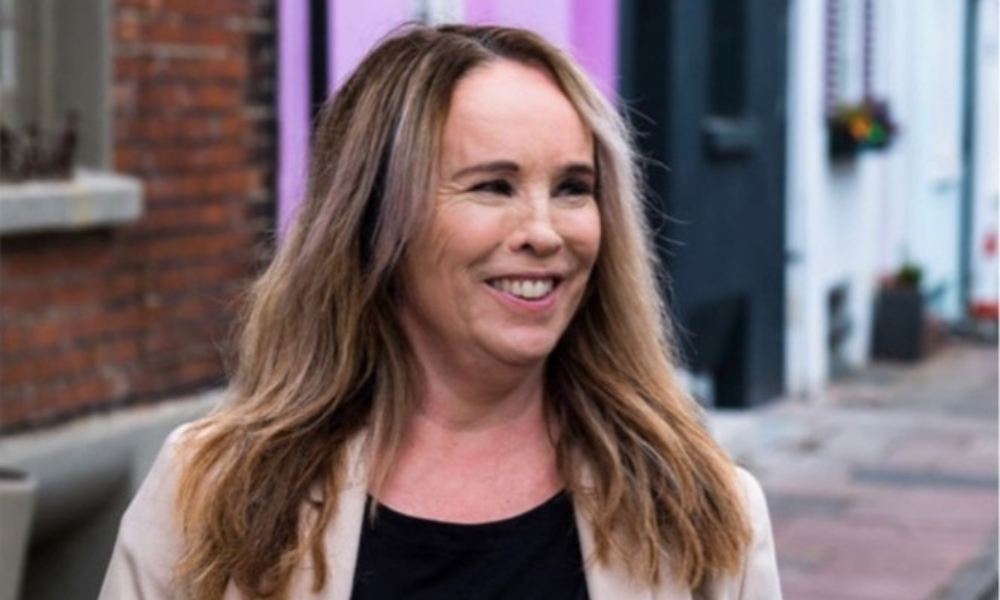 Right now, it's safe to say that the mortgage industry is in a state of turmoil. Much like the rest of the country, brokers and lenders are having to second guess what the markets, the government and the Bank of England may do next.
Last Friday seems an age ago. The announcement by the government that it would cut stamp duty was seen by some as a positive move that would help push up home sales and encourage first-time buyers to get on the property ladder.
But Friday's mini budget came along with a whole lot more, namely massive tax cuts to be paid by borrowing billions of pounds. That caused the pound to plummet to its lowest ever level against the dollar on Monday ($1.03).
The knock-on effect will see higher prices for goods and services, a vicious circle economic experts fear will result in even higher inflation.
That in turn has sparked calls for the Bank of England to intervene and raise interest rates once again, just days after increasing the base rate by half a percentage point.
Read more: Pound plunges to all-time low – interest rate meeting expected
Lynette Webb (pictured), director at Mortgage Saving Experts, told Mortgage Introducer late on Monday how the mood had changed almost overnight among borrowers.
"The phone has been really busy again now that the pound has fallen and (there's) talk of multiple interest rate increases to compensate. People are worried about what can happen. It's sort of deflated the stamp duty holiday news after the mini budget as no first-time buyer will venture on to the property ladder now with this scare," she said, adding: "Most lenders have today also pulled all their rates, so brokers are just as confused as clients."
Being on the proverbial front line at least helps brokers to gauge the public mood better than most. Even before Monday (the subsequent interview was conducted on Thursday) Webb said borrowers whose mortgages were coming up for renewal were grappling over what to do next.
"People are worried. A lot of them are fixing their interest rates or trying to. They're looking to see if it's worth coming off their current fixed rate to go on another fixed rate, even though that may mean having to pay a penalty. Some people are quite prepared to do that, so they've got that security," she said, warning that it may not be in their best interests to do so.
"We have to point out that there are risks in coming off a lower rate to go to a higher rate, but they want the security of a fixed rate. We can't give anyone any advice as to what's going to happen because we don't have a crystal ball. All we can do is advise people and tell them how much it's going to cost them."
Another common concern is lenders pulling rates at short notice, which Webb described as "an absolute nightmare", citing one particular example a day earlier when a lender got in touch at three o'clock to say they would be pulling their rates for six o'clock that evening.
"It's quite rare for this to happen, but it makes the life of a broker really, really hard," she said. "We've got 18 brokers that work for our company, but if you think of every brokerage across the country, they're pulling that rate because it's attractive and not financially viable for them to offer it."
Read more: UK house prices latest – Rightmove releases House Price Index
Nonetheless, despite the turmoil the market has yet to show any proper signs of a slump. "It doesn't seem to have calmed down at all. We're as busy now as we've ever been," Webb added.
And the UK house market is proving to be resilient thus far. Rightmove's latest House Price Index – admittedly compiled before last week's mini budget hullaballoo - shows that UK house prices inched upwards in September by 0.7%, reversing the drop in August, when prices fell by 1.3%.
The average price of a home also increased by 8.7% year on year to £367,760, the property listing website reported.
Webb sounded a word of caution, however. "Six months ago, you'd never have thought with everything going on in the world that the housing market would be as buoyant as it is at the moment. But a lot of people are holding out to see prices go down. I think a lot of people are sitting tight, and it's because of that that I think the market will pause, not because of anything else but because everybody is thinking the same. Let's just wait and see."