"A 10% decline in prices would move property back to May 2021 levels"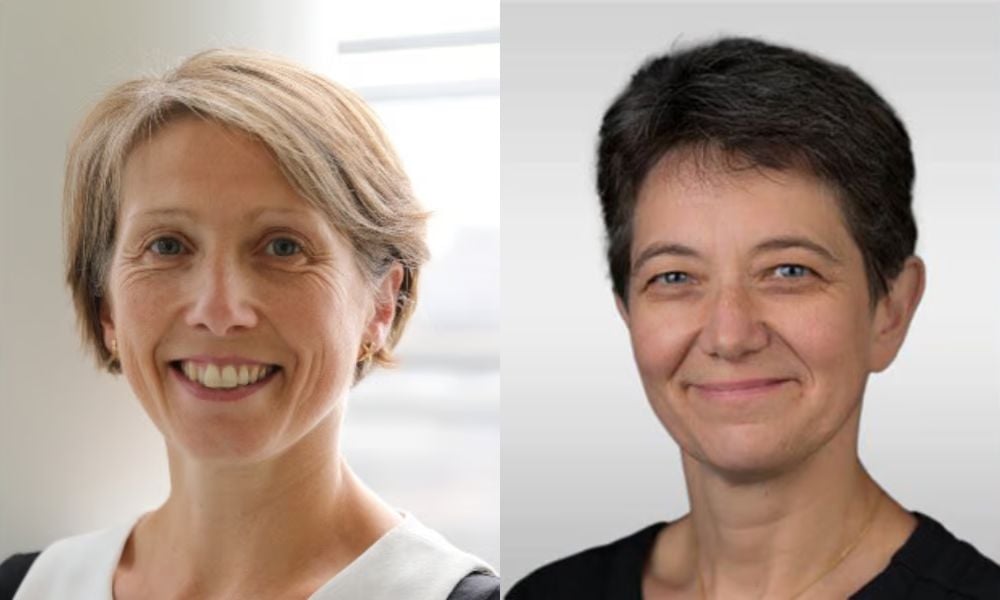 The housing market has seen extreme price growth over the last couple of years with prices rising by as much as 20% to August 2022.
This was in part boosted by demand for more space and changing working patterns following the pandemic.
However, while the stamp duty holiday and low borrowing costs helped to fuel this rise, the cost-of-living crisis, rapidly rising inflation and subsequent increases in mortgage rates have started to cause prices to fall.
Frances Haque (pictured left), chief economist at Santander UK, said Nationwide's house price index for February showed a sixth consecutive fall and pushed the year-on-year growth rate negative to -1.1% for only the second time since 2013.
However, Haque added that Halifax saw house prices rise in February by 1.1% month-on-month, but the quarterly change in house prices continued its decline suggesting that the view for house prices and activity in the market was on a downward trend.
"It is likely that there will continue to be falls in house prices, with forecasts varying between 5% and 10% for 2023, and with peak to trough falls of between 10% and 15%," she said.
While this would be considered a large fall in prices, Haque believed a 10% drop would have the effect of taking house prices back to May 2021 levels. So while that was not a crash in terms of fuelling negative equity, it would certainly be a significant change.
She noted that the era of very low borrowing costs has come to an end and this would have the effect of tempering large house price rises, given affordability rates and income levels.
In the longer term, Haque said it was likely that house price rises would be more aligned to wage growth, keeping affordability steady.
"We expect house prices to fall in 2023 as the base rate remains elevated, and once this starts to be cut that house prices will stabilise and rise in subsequent years," Haque suggested.
Deceleration
The housing market has slowed significantly since last summer, as many people held back on making important financial decisions due to the cost-of-living squeeze and concerns around rising interest rates.
Vicki Harris (pictured right), chief commercial officer at Kensington Mortgages, said elevated food and energy prices continued to place a strain on household finances, while mortgage rates have stabilised at higher levels in the months following September's mini-budget.
"The extremely small increase in asking prices from January to February signals a deviation from typical seller behaviour at this time of year and reflects the wider deceleration in market activity," she added.
Harris said activity had picked up slightly since January, but remained markedly below the levels seen before the mini-budget.
She believed the immaterial rise in prices reported by Rightmove suggested that sellers were beginning to adapt their expectations around price as the market transitioned away from a period of low interest rates and surging growth in house prices.
"The coming spring months, usually a busy season for the housing market, will be an important indicator of the extent to which sellers are continuing to adjust," Harris reasoned.
Harris said it is difficult to predict the direction of asking prices over the remainder of the year.
"The economic picture is improving and recent statements from the Bank of England have suggested a more dovish approach to monetary policy going forward," she said.
However, mortgage rates remained elevated and, with swap rates also on the rise again, she believed it was possible that they would continue to increase further in the coming months.
"In combination with the high cost-of-living that will persist in tightening budgets and delaying people from making large purchases, it would not be surprising if house prices were to fall over the coming year," Harris said.
What are your expectations for property prices over the course of 2023? Let us know in the comment section below.