COVID pandemic and cost-of-living crisis take toll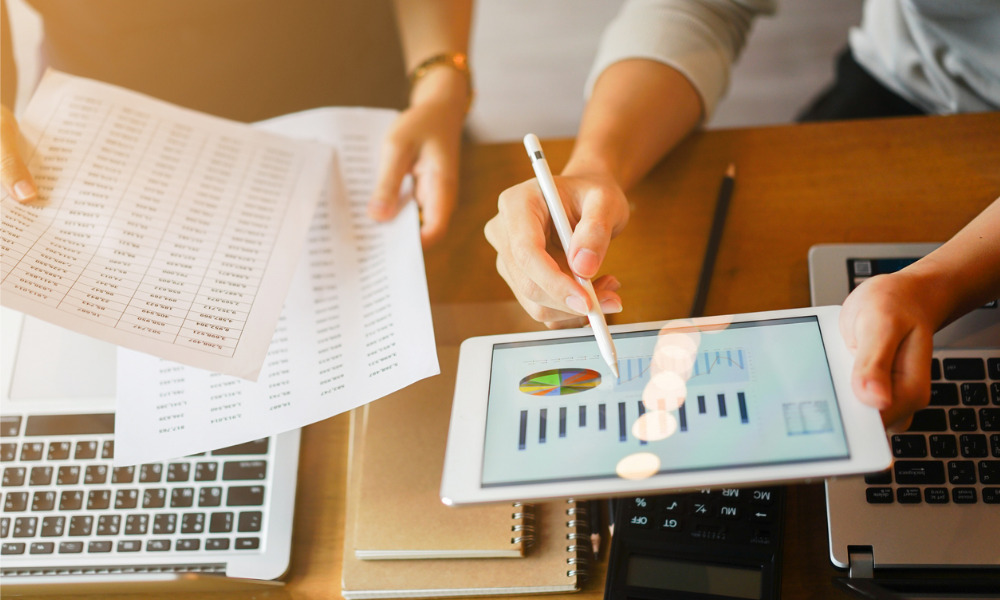 More than three million people have missed a major bill payment over the last two years amid the shadow of the COVID pandemic, affecting their financial future and jeopardizing their chances of getting a mortgage, according to new research from independent mortgage provider, The Mortgage Lender.
The 25-page report, titled 'Exploring Adverse Credit', found that a total of 3.2 million UK adults – 6% of the UK population - missed a major bill payment over the last two years as the pandemic wreaked havoc on household finances.
The report also found that four in every 100 adults in the UK admitted to having missed multiple payments, representing a significant proportion of the population who were squeezed financially throughout the pandemic and who may now have fallen into adverse credit.
Worryingly, a tenth of people who said they were planning to buy a property within the next year missed a payment in the past two years, with younger people most likely to have missed payments, thereby "damaging their chances of accessing a mortgage", the study pointed out.
Broken down by age, over a tenth (11%) of 18- to 34-year-olds missed at least one usual payment in the last couple of years, nearly four times the amount of over-55s (3%).
Read more: Affordability hits rock bottom – for how long?
Analysing the types of bills, the majority – 45% - had missed a credit card payment, 40% a utility bill payment, 27% their council tax payment, 25% their rent payment, 23% a personal loan repayment and 7% a mortgage repayment.
The report stressed that missed payments could have "big implications for a person's access to credit in the future", including large loans like a mortgage.
It noted that prospective homebuyers were more likely to have accrued adverse credit recently, with a tenth (10%) admitting to having missed one or more payments in the past two years, putting them at risk of having a mortgage application rejected.
The report said that missing a payment could result in additional difficulties for homeowners seeking to remortgage, adding that they could see themselves moving on to an unfavourable Standard Variable Rate (SVR) at the end of their mortgage term, which could effectively result in a new wave of mortgage prisoners, unable to move off this higher rate.
The report probed the circumstances affecting people with precarious levels of unsecured debt and found "some startling numbers".
It said over a tenth (12%) of all UK adults had received a default notice, having been in arrears with repayments to a lender or creditor, amounting to 6.3 million adults in total. Of those who received a default notice, over half (53%) had the notice served in the last six years.
The report also warned that with more people having an 'adverse credit history', mortgage refusals would increase.
"This is because the majority of mortgage decisions are automated at the high street banks, and therefore there is no capacity to take in the complexities of a person's financial history," it added.
Read more: How will the cost-of-living crisis impact the mortgage market?
Peter Beaumont, CEO of The Mortgage Lender, said: "It's nearly two years since the onset of COVID-19 and the true picture of the financial difficulty faced by some people is coming into sharp focus.
"With greater clarity on household's credit history during this period, we're now seeing the potential dangers to people's financial futures too. The past two years have impacted many people's jobs and salaries, putting a squeeze on household finances, and now with the rising cost of living due to high inflation and energy costs there is even greater pressure on the nation's finances. This can all lead an individual to miss a regular payment which then could have a knock-on effect on their access to credit down the line."
Beaumont urged the mortgage industry to support struggling would-be homeowners instead of penalising them to ensure they were not locked out of the market.
He said: "In such a volatile economic climate, it's important that more people are prevented from falling down a rabbit hole of financial difficulty. The lending market needs to become better equipped to deal with the greater quantities of people who are emerging from the pandemic with adverse credit histories. Rather than penalising people for the consequences of an unprecedented event, the industry should be working together to support those who've missed payments so that people, especially aspiring homeowners, aren't locked out of the market."
The report follows hot on the heels of research from consumer magazine Which? showing that more than two million households missed a bill payment every month this year amid the cost-of-living crisis.
In June, roughly 2.1 million households missed or defaulted on at least one mortgage, loan, rent, or credit card bill, the magazine's monthly insight tracker revealed, following a trend that was set in January.
Based on an online poll of 2,000 consumers, the tracker found that six in 10 consumers had struggled to pay their bills and been forced to make an adjustment, such as cutting back on essentials or dipping into savings.