Can the market sustain ever increasing prices? Experts give their opinions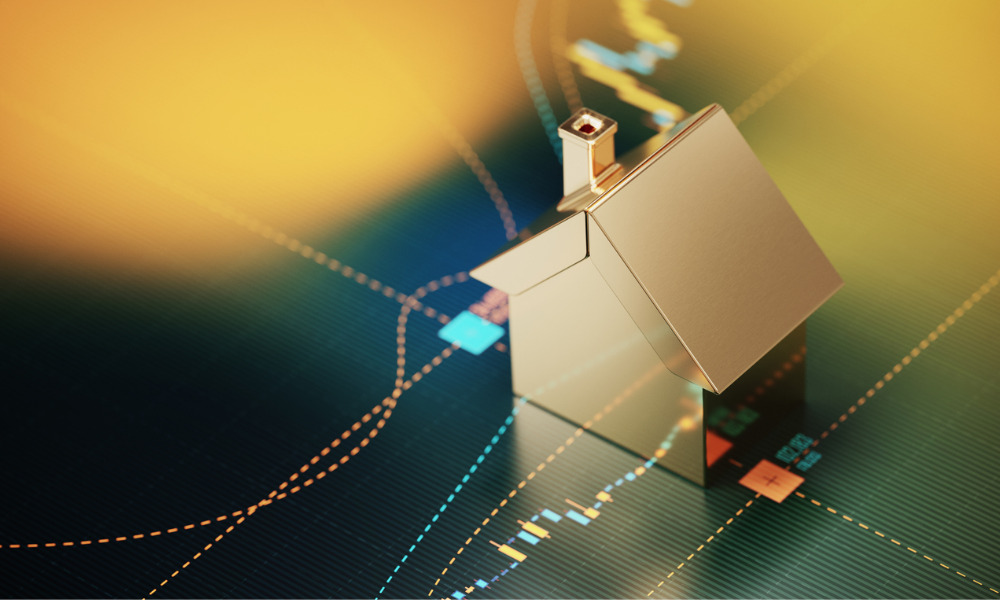 Mortgage experts have responded to the latest data from the Halifax House Price Index, showing that homes in the UK have become less affordable than ever.
According to the research, average house prices are now seven times the typical household income. In percentage terms, while wages have risen by only 2.7%, house prices have soared by 16.8% since the start of the COVID pandemic - the biggest ever gap, making it even harder for thousands of would-be homebuyers to enter the market.
Dominik Lipnicki, director specialist mortgage consultants, Your Mortgage Decisions, told Mortgage Introducer that for an increasing number of people, the idea of owning a home "has become a distant dream".
He said: "House price growth, rent increases as well as the highest inflation in a generation have all put huge pressure on those wishing to get on the housing ladder.
"We have seen people living at home for longer and for many, unless they have help from the bank of mum and dad, buying a property is very difficult."
Lipnicki added that prospective buyers also faced a grimmer outlook, saying: "The near future looks bleak with the cost-of-living crisis as well as higher mortgage costs, making an already difficult situation, even worse."
CEO of first direct, Chris Pitt, offered a similar view, adding that the uncertainty of the cost-of-living crisis "may be the nail in the coffin for many would-be buyers".
He said: "First-time buyers' ability to get a foot on the ladder has become increasingly difficult since the stamp duty holiday.
"The disadvantage at which first-time buyers find themselves is through no fault of their own, and we want to support people in realising their dream of homeownership."
Read more: UK houses are now less affordable than ever before – Halifax
Despite soaring prices, a high inflation rate of 9.1% and the wider cost-of-living crisis, demand for homes has remained strong, as Andrew Asaam, mortgages director at Halifax, pointed out when the data was released.
"Soaring property prices and slower wage growth have combined to stretch traditional measures of housing affordability. However, we also know from strong transaction levels that demand has remained extremely strong over that period, both from home-movers seeking bigger properties, and first-time buyers taking their first steps on to the ladder," he said.
In London, even though there's been sluggish price growth over the last two years, the average cost of a house is more than nine times higher than a person's average income. The South East of England follows closely behind, with the East of the country third, with an 8.5 house price to earnings ratio.
The most affordable homes are in the North East of England, where average house prices are four times higher than the typical household income, followed by Scotland and Northern Ireland.
Significantly, before the start of the pandemic, the average house price was £239,281 compared to £279,431 at the start of this year, while average UK earnings were £38,374 in 2020. This put the house price to income ratio at 6.2, compared to 7.1 today.
Paul Broadhead, head of mortgage and housing policy at the Building Societies Association (BSA), said that if the trend continued the market would likely see a slowdown in house price growth.
He added: "We also know that high house prices are putting people off buying or moving. If the data, showing price growth outstripping wages is sustained, it is likely that we will begin to see a slowdown in house price growth over time which will hopefully narrow the gulf between prices and earnings.
"We know that successive governments have been unable to build enough homes to cater for the growing demand for housing and it is important that in carrying out its review of the mortgage market later this year the supply side challenges are addressed, not just the demand side."
He said the BSA had already noted that affordability had previously been listed as the top issue by first time buyers "by some margin".
Read more: Mortgage experts give verdict on affordability test withdrawal
Simon Bath, CEO of property technology company iPlace Global echoed the mood, while pointing out that there were signs the property market was cooling.
He said: "This latest increase in house prices will undoubtingly seem daunting for a large number of prospective homeowners. However, the rate in which prices are growing is significantly smaller than a few months ago, exhibiting signs that the property market is cooling.
"While I predict that the housing marketing will see a slowdown in the coming months, interest rates are likely to continue increasing to combat inflation. At the end of last year, we were seeing small increments of 0.25-point increases, which wouldn't have been a significant difference. That being said, we are now starting to enter the 1-3% base rate territory – with the potential of more interest rate rises throughout the rest of the year, meaning buyers could still end up paying more."
David Hannah, group chairman of Cornerstone Tax, noted that the increase in supply of homes could have an impact on rising prices.
He said: "There is hope that more available properties will enter the UK housing market and the latest House Price Index shows an increase of 7% in supply - thus causing a more manageable supply and demand level and subsequently halting the rapid rise of property prices."