Major planning shake up or damp squib? Experts give their views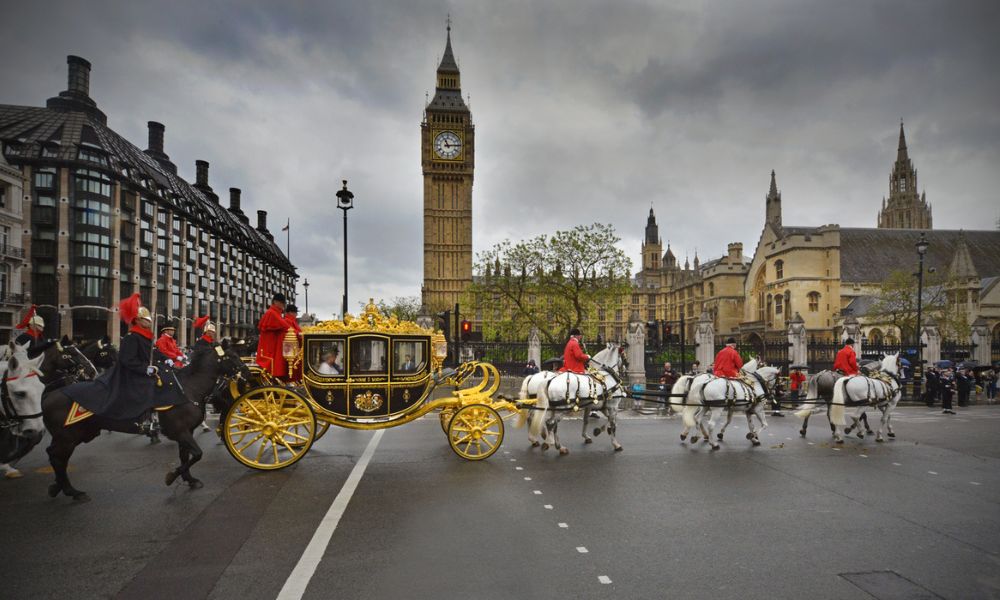 New housing reforms announced by Prince Charles in the Queen's Speech yesterday will include plans "to give residents more involvement in local development" and abolish "no fault" Section 21 evictions.
The forthcoming Levelling Up and Regeneration Bill, Social Housing Regulation Bill and the Renters' Reform Bill were just three of 38 new bills unveiled by the heir to the throne.
The Levelling up and Regeneration Bill is intended to give councils new planning powers, including being able to force landlords in England to let out empty shops in a bid to regenerate the high street.
The government said it was "supporting more first-time buyers to get on to the housing ladder" by announcing its intention to regenerate 20 towns and cities across England and launch a £1.5 billion Levelling Up Homebuilding Fund to increase the amount of affordable housing while reducing homelessness.
The Bill will also provide a bigger voice for residents on planning projects, including having street referendums or 'street votes' on developments.
Read more: Lenders respond to highest rate hike in decade
Nick Sanderson, CEO of Audley Group, was, however, highly critical of the proposals. He said: "What happened to an overhaul of the planning system? Planning reform which focuses on local residents being able to have more involvement and input is neither radical, nor in any way going to address the fundamental problems that persist within the housing market.
"It should be a given that residents are able to hold local planning teams to account and have a say in how they want their locality to take shape. But yet again the government has missed an opportunity to take the strong action that it needs to in order to solve our housing crisis."
He went further, saying the country needed "a complete overhaul" of both the system and the type of housing that should be built.
Meanwhile, the Renters' Reform Bill is intended to introduce legislation to beef up tenants' rights and ensure better quality, safer homes, while bolstering landlords' rights of possession in an effort to provide a "fair and effective market" for both tenants and landlords.
According to government statistics, there are just over 4.4 million households that live in the private rented sector in England, representing 19% of all households. By comparison, 17% (four million) live in the social rented sector and 65% (15.4 million) are owner occupiers.
Under current law, a landlord can evict a tenant without providing a reason by issuing a Section 21 notice, also known as a "no-fault eviction".
Tenants slapped with the notice have just two months to move out.
Although the government initially intended to end Section 21 notices in 2019, a temporary pause was granted in March 2020, extending the eviction notice period to three months during the start of lockdown. This was later extended to September that year, but the measures ended on May 31, 2021, and from June notice periods were reduced to four months.
Read more: Mortgage industry figurehead convicted of assault
According to the Evening Standard, the Renters' Reform Bill was widely welcomed by charities and industry bodies.
Alicia Kennedy, director of Generation Rent, told the publication that the Bill will give renters "the confidence to challenge poor practice by landlords".
A spokesperson for the mayor of London, Sadiq Khan, said that while the mayor welcomed the government's decision to introduce the "long-promised" legislation, he called on Number 10 to introduce private rent controls in the capital, including a two-year rent freeze.
Paul Wootton, the director of The Landlord Works, welcomed the Bill, saying the reforms "will help improve private renting and ensure that people living in rented properties have a home they feel they can call their own".
He said: "Delivering the Government's commitment to abolish section 21 is a long awaited and positive step forward. The introduction of a 'property portal' with landlord and property details could have positive benefits for the sector, including allowing mortgage lenders to identify unregistered properties and supporting local authorities to prioritise their enforcement activity."
David Hannah, group chairman at Cornerstone Tax, said the Queen's Speech was "a step in the right direction" but that more needed to be done to help households with their cost of living.
He said: "If we look at the average UK house price, it is higher than ever before, meaning it's more unaffordable than ever for individuals - unless wages are increased.
"The problem we do have is the rate of demand and supply. If builders are building and they're over supplying, it will soften the increase and the appreciation in asset value. But, if the number of people wanting to buy houses continues to exceed the supply, then those prices are going to rise."
He said he expected demand for UK housing to continue to outstrip supply – pushing price increases ahead of inflation. "Provided wages are increased, the affordability of housing will stay in lockstep," he added.
The long-awaited Social Housing Regulation Bill will also strengthen social housing tenants' rights to better homes, while holding landlords to account by ensuring they carry out necessary repairs and deal efficiently with complaints.
Aside from the main housing-related reform bills, the government also highlighted other plans, among which was the Leasehold Reform (Ground Rent) Act 2022, which will prevent landlords from requiring a financial ground rent in most new, long residential leases.
The government said this would make it easier and cheaper for leaseholders to extend their lease or to buy their freehold and take control of the management of their building.
The LRGR Act, which will come into force on June 30, is also intended to empower leaseholders by giving them more information on what their costs cover while ensuring "they are not subject to any unjustified legal costs".
According to the government, there are around 4.6 million leasehold homes in England, representing almost one in five of the total housing stock.